Global Photorealistic 3D Rendering, Animation and VR Solutions
Lunas is a global expert in computer visualization and animation providing architects, designers, builders and homeowners, engineering firms, real estate, development companies and urban planners with high-end 3D rendering services and state-of-the-art virtual reality technologies. Since Lunas was established, its CG artists have always been passionate about delivering premium presentation services – photorealistic 3D visualization of architecture, interior and products; animated video, interactive virtual reality tours and walkarounds. Our portfolio and excellent customer reviews inspire us to test our skills with the most interesting ventures – and deliver the highest quality in the shortest time possible. They think our extraordinary renderings have reached the top of the industry, but for us it's just the beginning of the artistic journey.
With the use of progressive systems and processes, our solutions rival the leading 3D rendering studios, but come at a much more affordable price tag. Having an unparalleled expertise in photo realistic rendering, our mission is to empower professionals in city planning, exterior design, construction and investment corporations with robust marketing tools and effective visual promotions. We know how hard it can be to showcase an exterior idea or design proposal to potential clientele and investors, or prepare it for architectural tenders. That's where advanced computer technologies and imagination of our team come in handy. Using powerful rendering applications, our experts contribute to the best concept demonstration achievable.
We literally create the future – top-notch software enables our customers to envision their ideas down to the smallest detail. Atmospheric dramatic effect coupled with spectacular and realistic 3D renderings of interiors, buildings and objects impresses your target audience more than words can ever say. Your project will be carried out by a crew of skilled CG artists ready to meet even the tightest deadline. Since everything is created in 3D format, minimum post-production is required. We compose a greater number of views and tweak them according to the client's requirements quickly and easily to speed up work completion.
Today, we can show the as-yet unbuilt world of the future.
Lunas Visualization Company offers:
Business-friendly pricing for aspiring businesses – the more views are ordered, the less overall cost is;
360 VR tour support for static imagery. View your visuals as you always desired – completely immersing in a 360-degree panorama of your plan;
Interactive VR tours made with Unreal Engine: cinematic architectural trailers or game-like experience of wandering through interiors;
Multifunctional software for real estate sales and marketing;
Cutting edge interior and product configurators.
3D Architectural Visualization
We transform complex design and architectural data into amazing 3D architectural rendering projects. Now you can step away from traditional 2D design and showcase your ideas so much better. With 3D architectural visualization, developing even the most advanced projects becomes ultimately simpler. You can tweak different concepts, analyze various options and make strategic improvements at the early product development stages – and keep your time and financial costs low. Create preliminary designs to reduce calculation errors and impress your customers with accurate execution from the very beginning. Change colors, lighting and textures to get the highest quality results.

However, with 3D architectural visualization you can do even more:
market and promote your services such as construction projects before the actual construction starts to sign up more investors;
boost your portfolio with impressive, colorful and realistic 3D exterior rendering;
envision complex ideas and calculations and come up with stunning exterior designs;
get a 360-degree view of your project and easily explain complicated concepts to customers;
save time and resources by letting us handle the most challenging part of the job, so you can spend more time strategizing.
Speed up your project completion with 3D architectural visualization and stand out from the competition with exceptional quality!
3D Interior Visualization
Showcasing future interiors is no easy undertaking, but we deliver you a solution that will just work. 3D interior visualization empowers you to design amazing interiors so realistically as if they are already put in place. Whether you need a solution for commercial or residential properties, our experts will help you come up with the best plan to impress your clients. We are familiar with any property types and will help you design any interior, be it kitchens, bathrooms and bedrooms or huge commercial spaces and offices.

With 3D interior visualization you can:
come up with multiple designs and expand your sales reach. Easily alter the same property and come up with innovative solutions that will speak to the right customers;
experiment with colors, lighting, textures and materials at ease to design spectacular interiors;
enhance your marketing strategy thanks to the professional 3D imagery with an artistic touch;
cut your costs dramatically by outsourcing your project to our professionals. Each of us holds a degree in architecture so we know your key pain points like our own – and will solve them just the way you need.
We help you craft interiors that turn your creative ideas into reality!
3D Product Visualization
Need professional assistance with conceptualizing your product? Looking for a quick way to build a compelling logo for your brand? We do all of this and a myriad of other things along the way. 3D imagery is quickly gaining more and more traction. In today's digital landscape, it's not only a nice competitive feature to boast, it's the ultimate necessity. Fail to do it right, though, and your work will not stand up to scrutiny on the part of potential clients.

That's where Lunas and our 3D product visualization solution come to work. We have massive experience in the field and will dedicate our longtime expertise to meet your business needs.
Strategize and inspire your staff to build better products with the help of 3D visualization that enables you to evaluate future items from every angle.
Save your budget and time by making the fundamental improvements without resorting to expensive engineering and designing agencies.
Drive early revenue and investments by showcasing your product prototypes on crowdfunding websites like Kickstarter and attract your first customers.
We are proficient with all kinds of design and engineering documentation and can ensure your project will approach completion with no delays.
Send us a message to find out how else our 3D product visualization solutions can apply to your unique needs!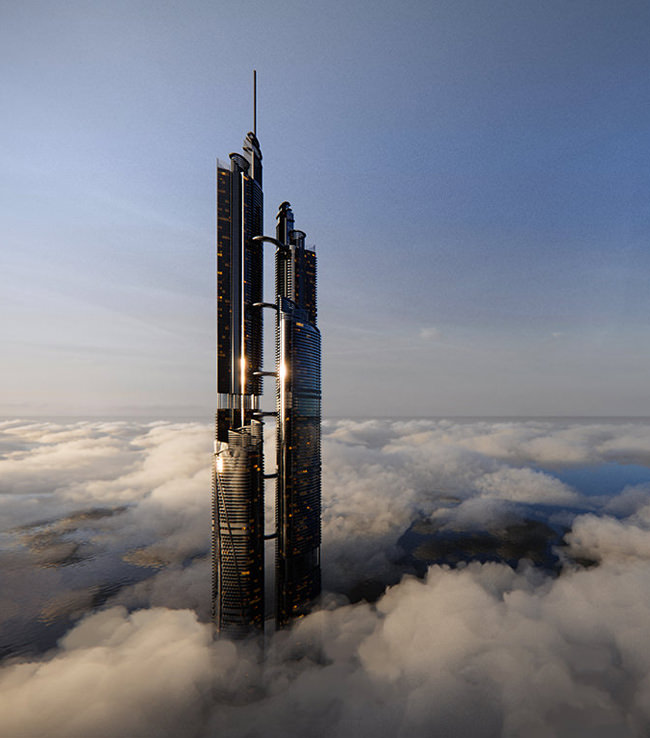 3D Video Animation Rendering
Modern technology empowers you with robust marketing opportunities – so why not capitalize on them? A lot of design and architectural ideas are hard to explain and you definitely will not impress your audience with complex paper drawings, however accurate and masterful they are. Instead, build colorful, realistic and fascinating 3D animation rendering content that will make potential clients fall in love with your ideas. We will help you turn a daunting task into an easy and enjoyable experience. We will plan, coordinate and guide you through each step of the process. Fluids, dynamics, particle effects sound complicated, but we know everything about using them to your advantage.

Our CG artists have vast experience with diverse 3D animation rendering tasks. With us, you can:
craft awesome product overviews showcasing how each particular features works to bring an outstanding user experience;
present complex engineering and industrial concepts to powerfully engage with potential clients;
visualize down to the smallest detail;
present your products, interiors or exteriors in different environments;
provide digital flythroughs and walkthroughs.
Want to learn more about 3D animation rendering solutions? Contact us today and let us know how we can help – and we will!
We're always excited to see our clients growing with our help – that's why we made sure our pricing is business-friendly. Order a 3D virtual tour in addition to any other of our packages and we will give you a 40% discount for it! We pride ourselves on delivering an exceptional customer service. As everyone on our team holds a degree in architecture, we are at ease with any design documentation. This is especially important since the bulk of our clients are large architecture and design companies using advanced project sheets.
Our team includes speakers of English, French, Italian, German and Russian, we serve customers from Canada, the USA, Greece, France, Australia, Great Britain, Netherlands, Belgium, Sweden, Switzerland, Italy, Saudi Arabia, Qatar, United Arabian Emirates, Lithuania, Russia, China, Ethiopia, Peru, Trinidad and Tobago, Bali, Indonesia, Czech Republic and Germany. And the list gets longer every day!
Latest 3D Rendering Projects
With the means of 3D visualization, any magic can occur or is helped to occur. Even the magic of theater. In the new series of architectural 3D renderings, we focused…