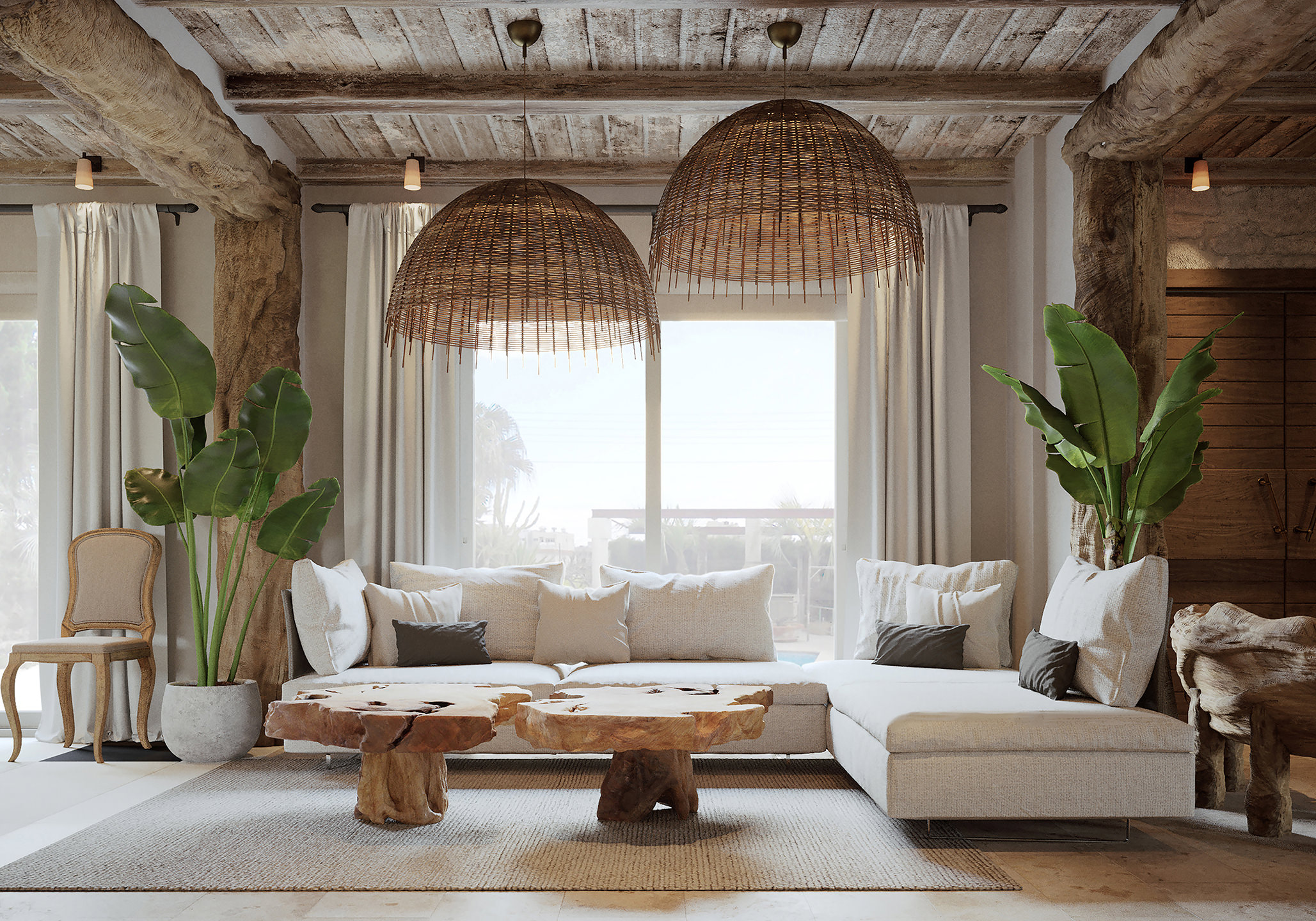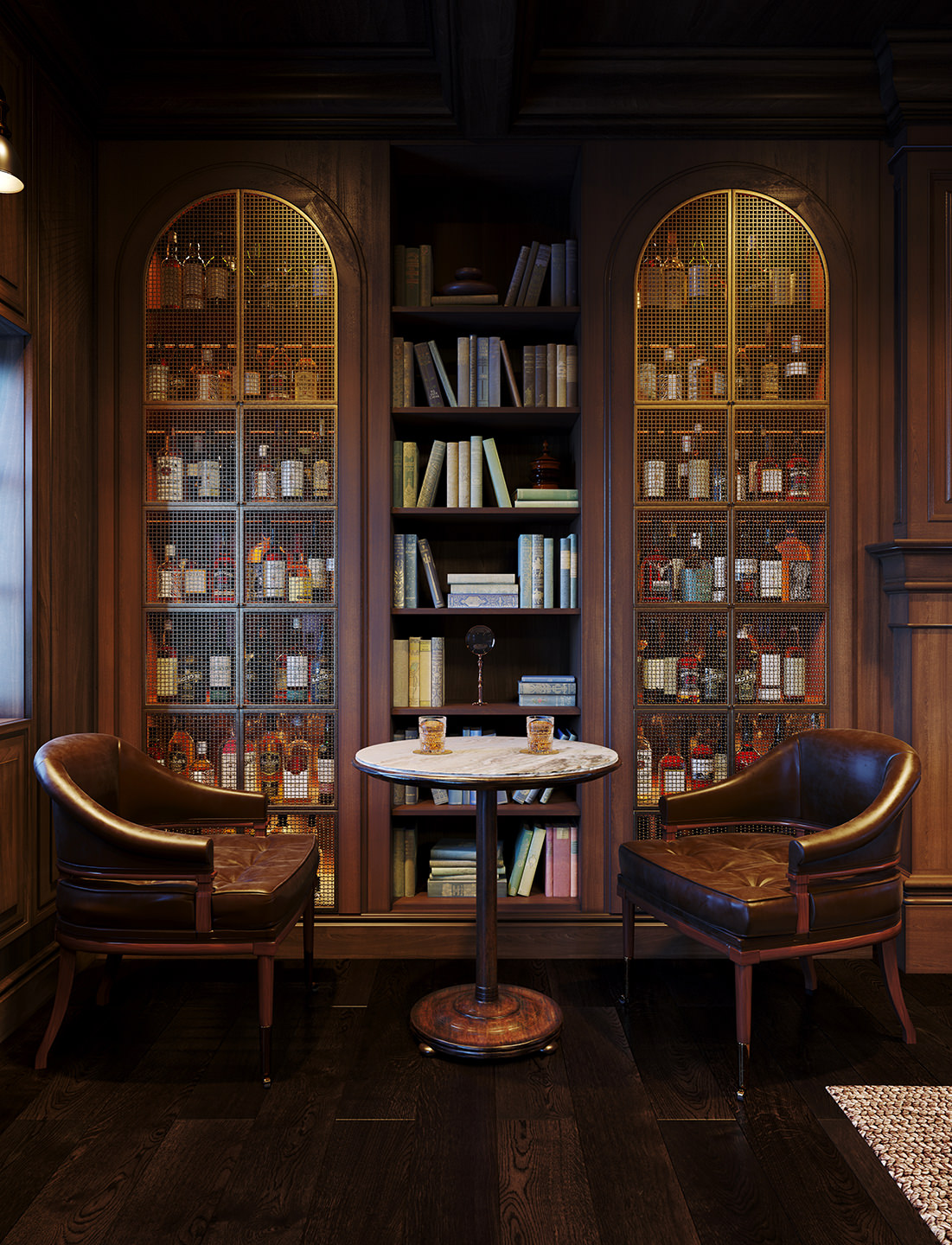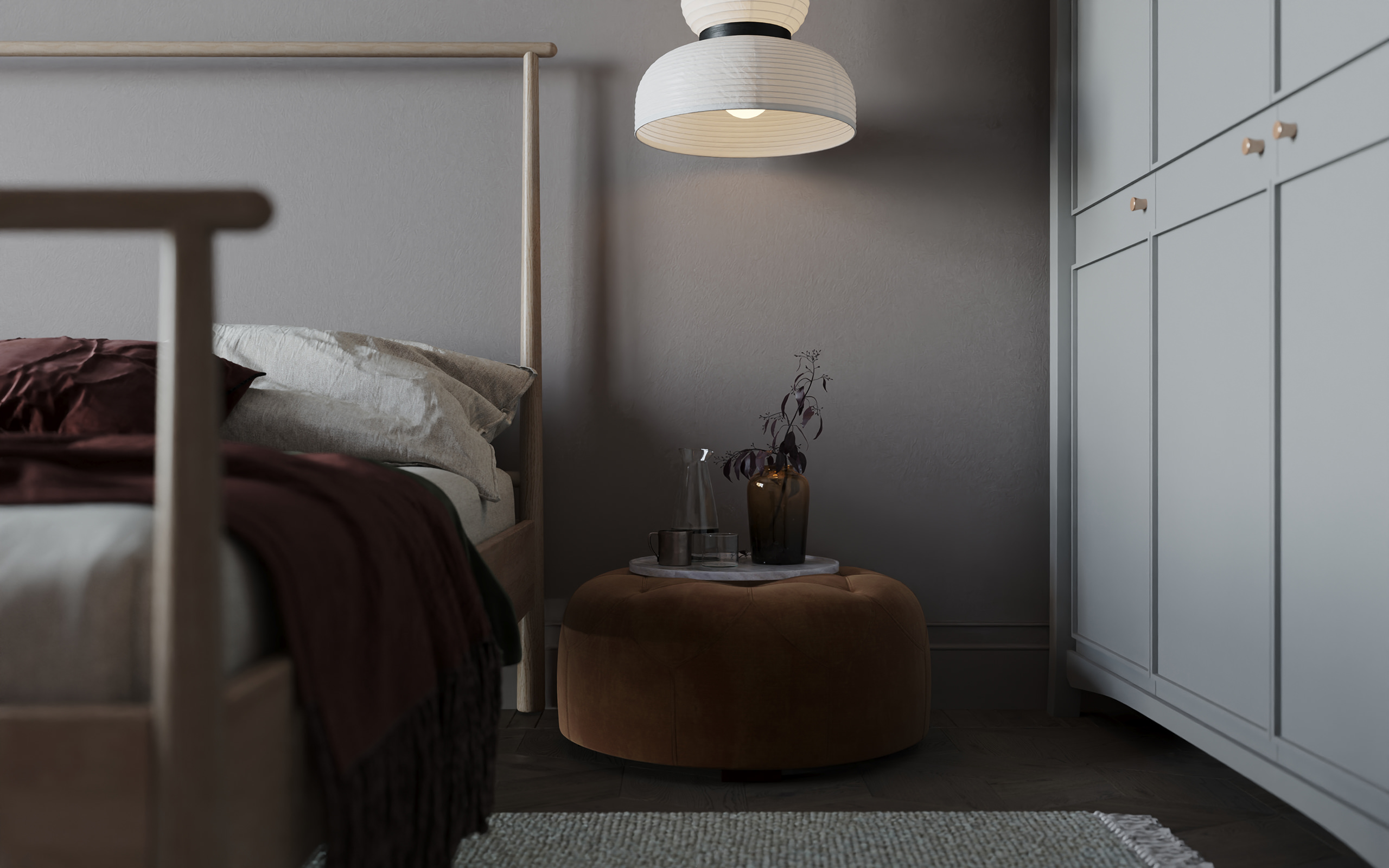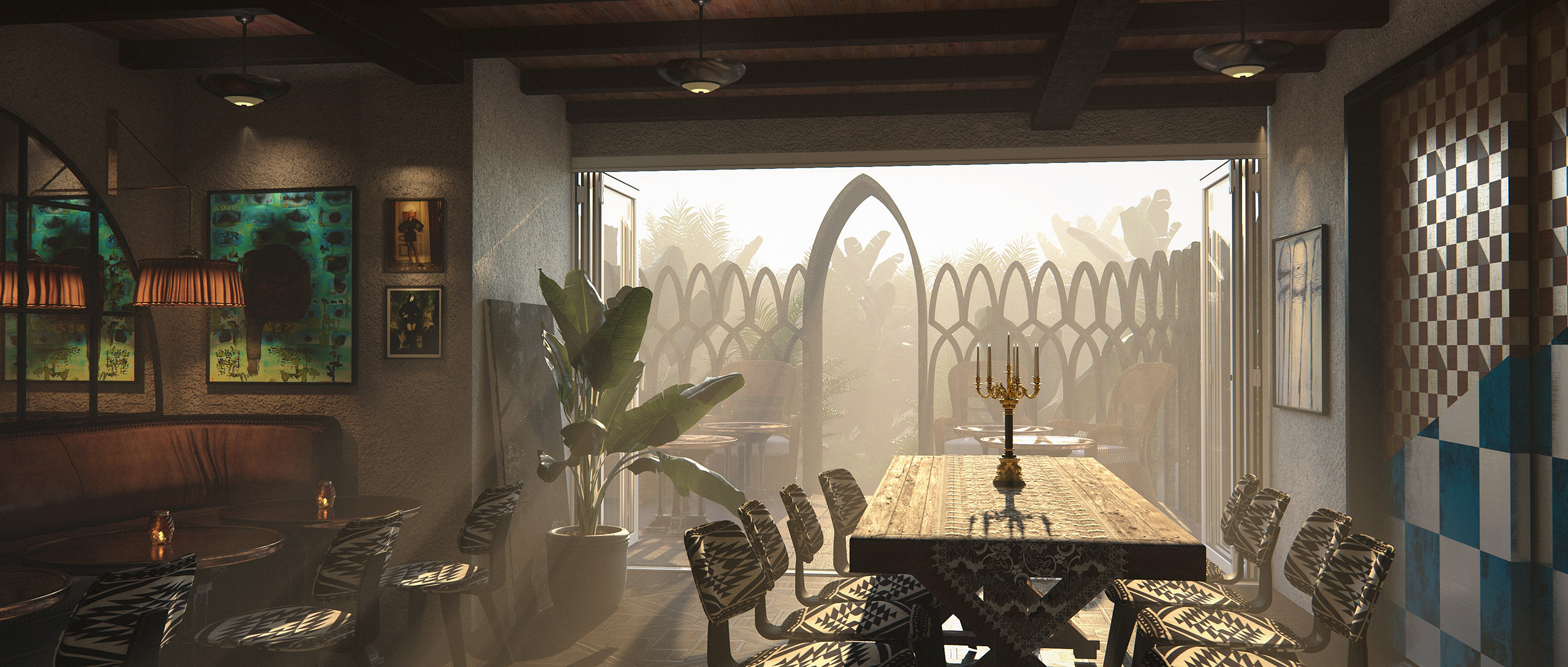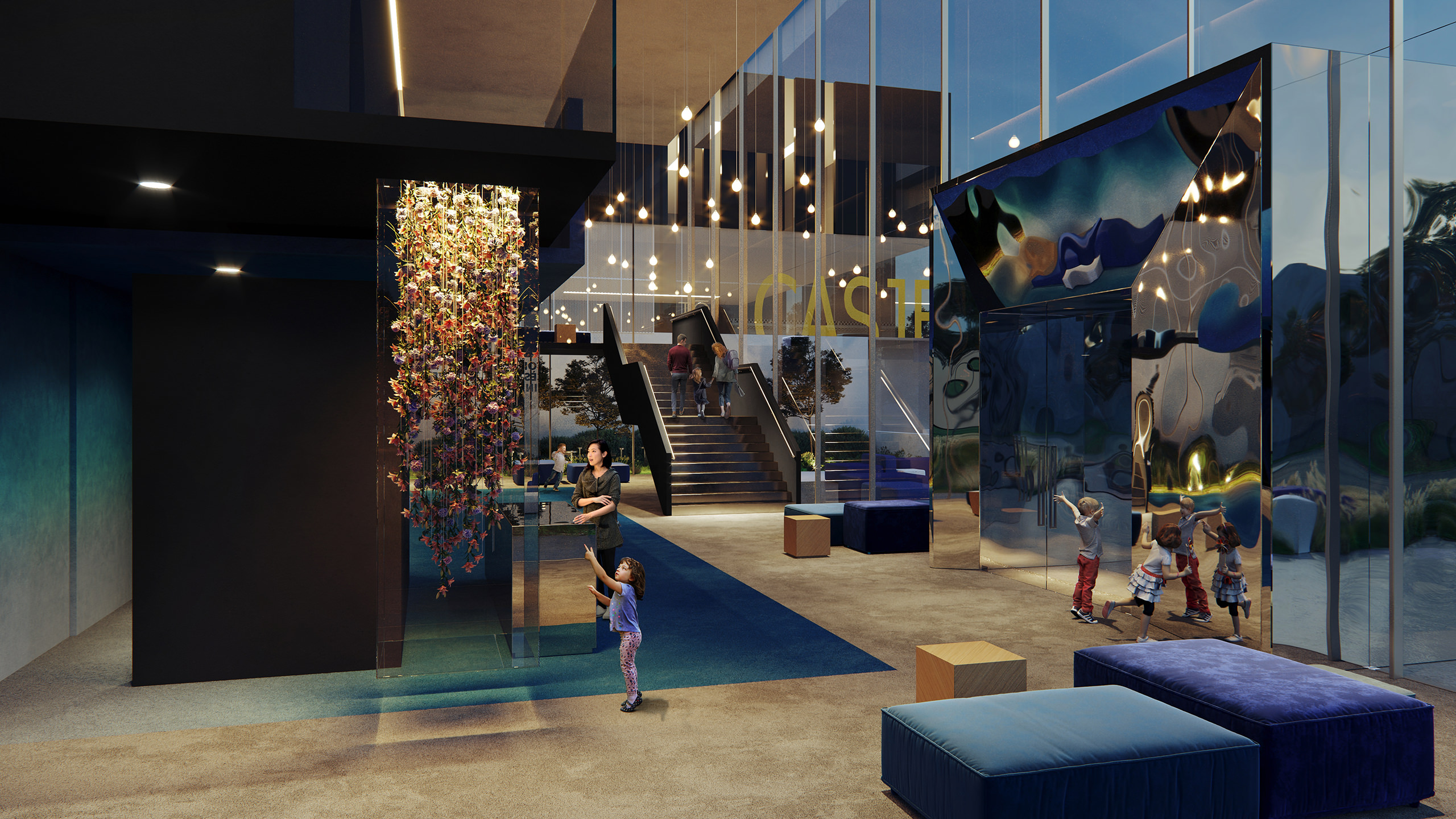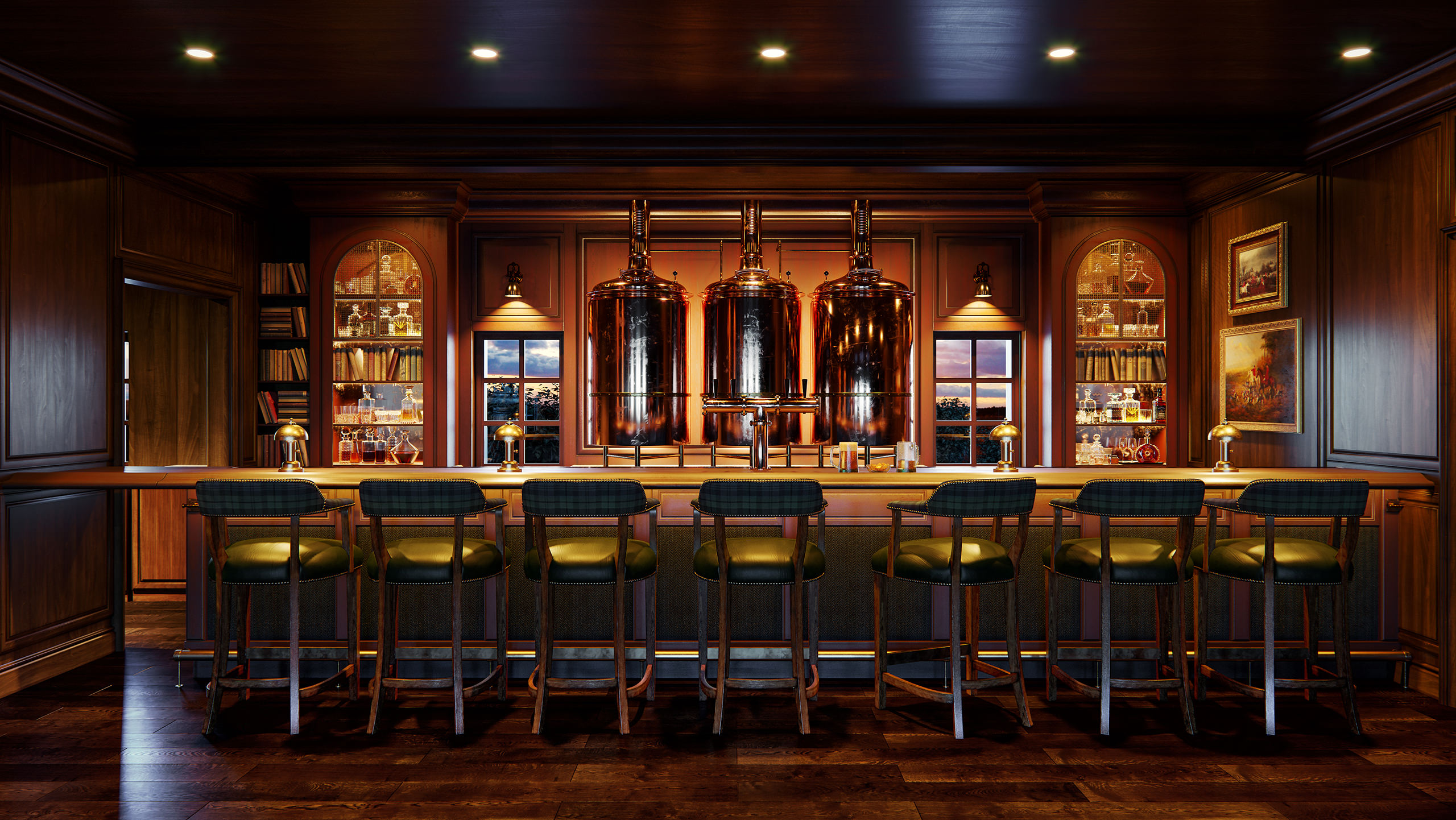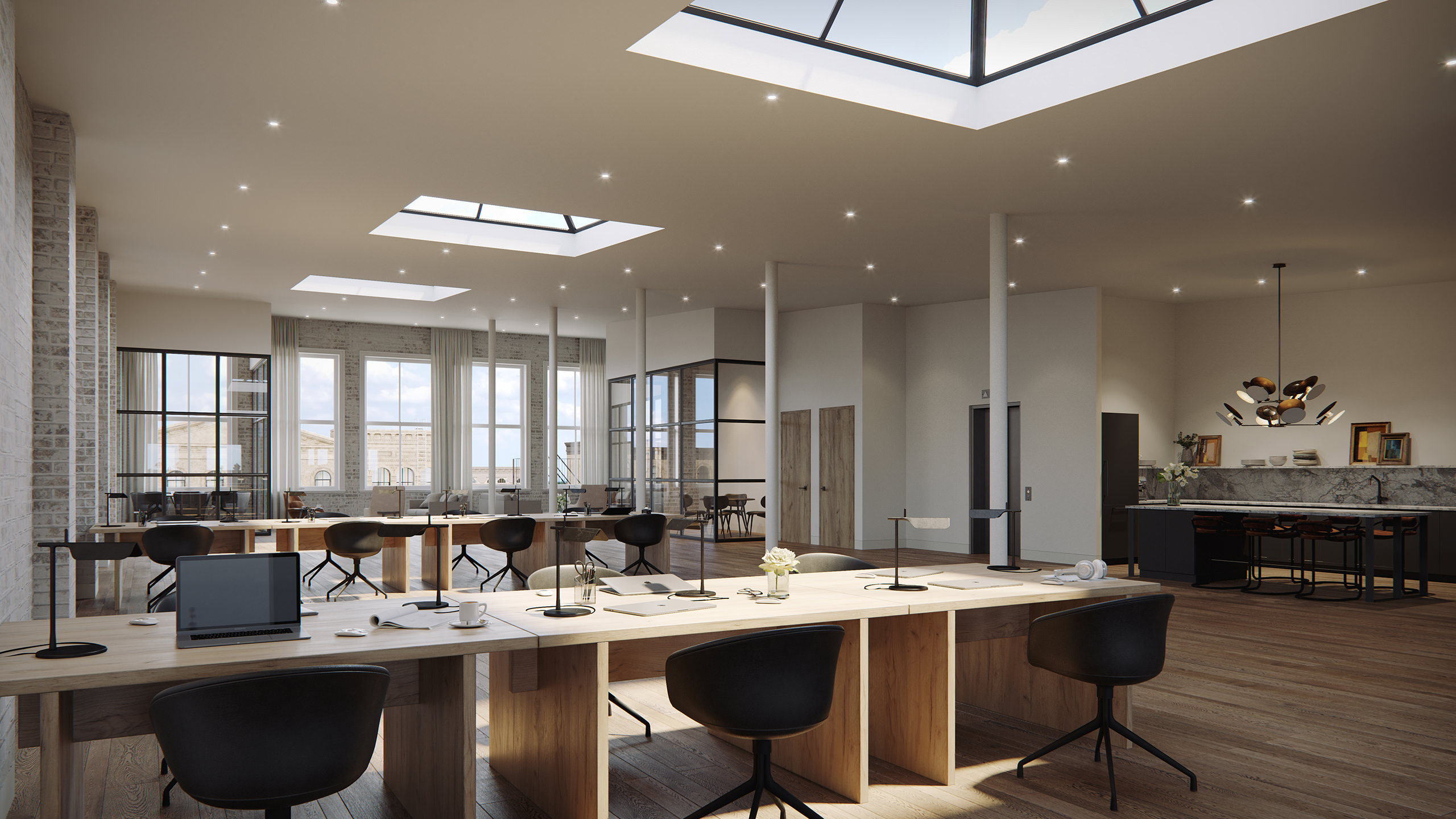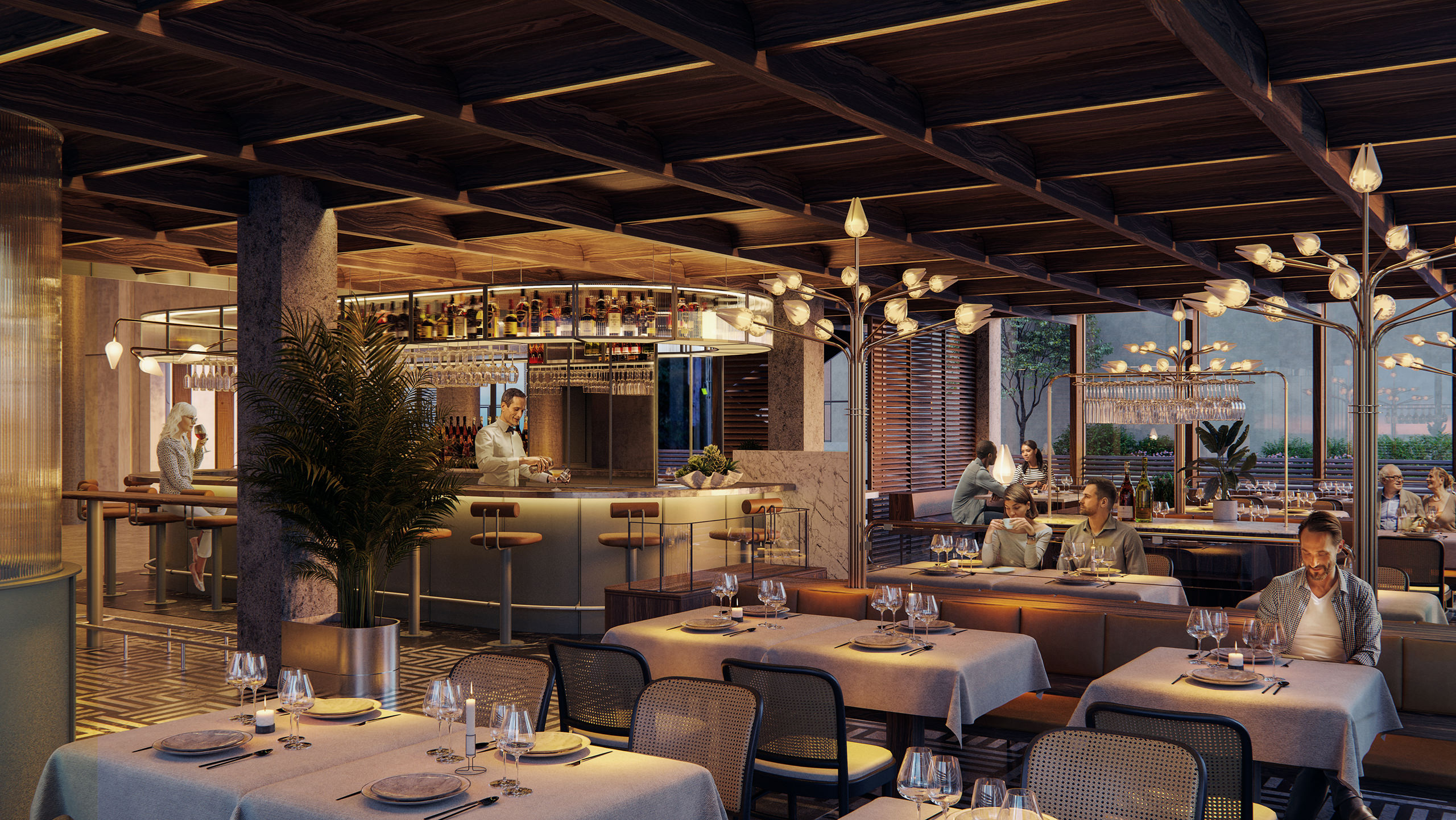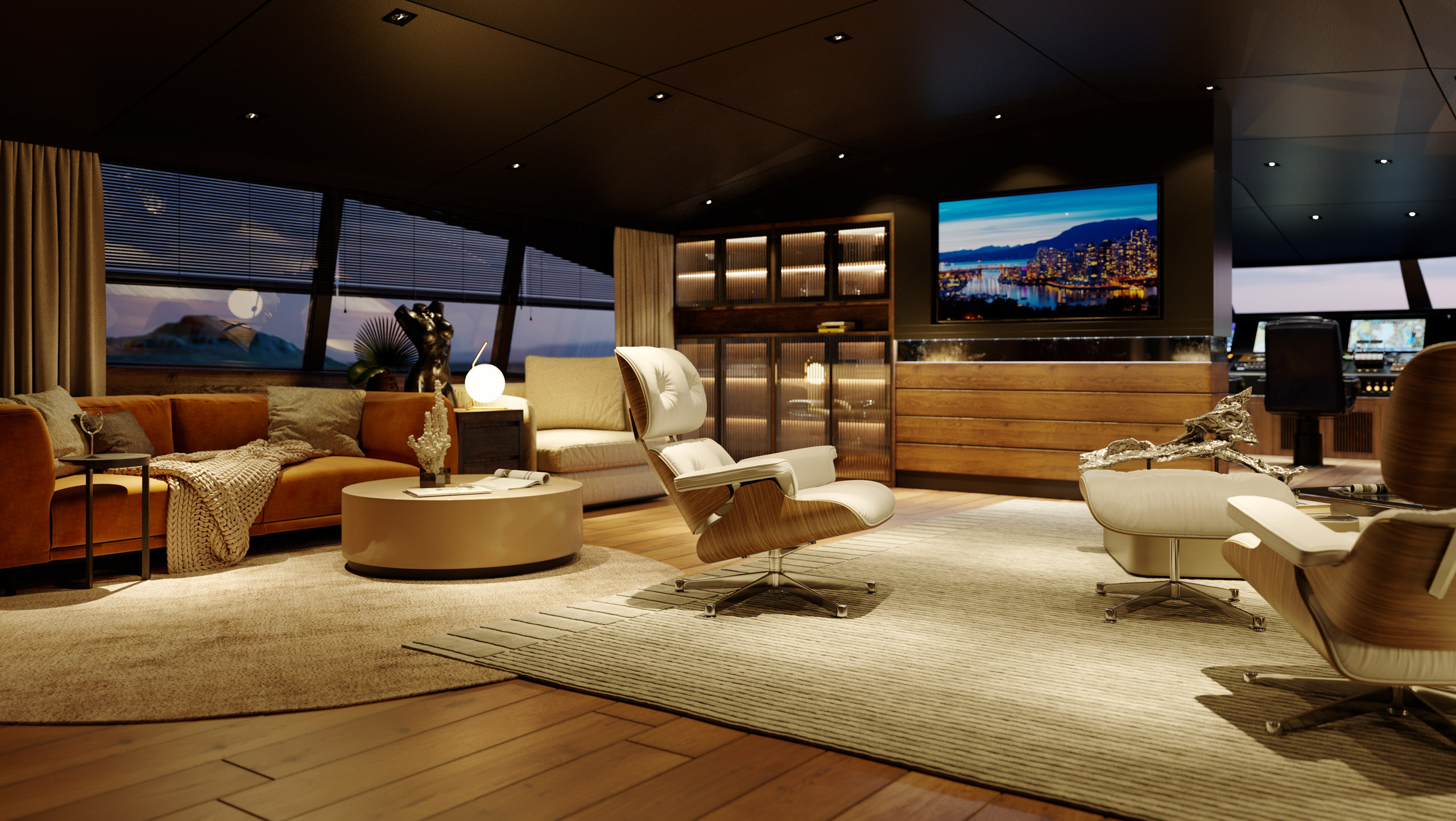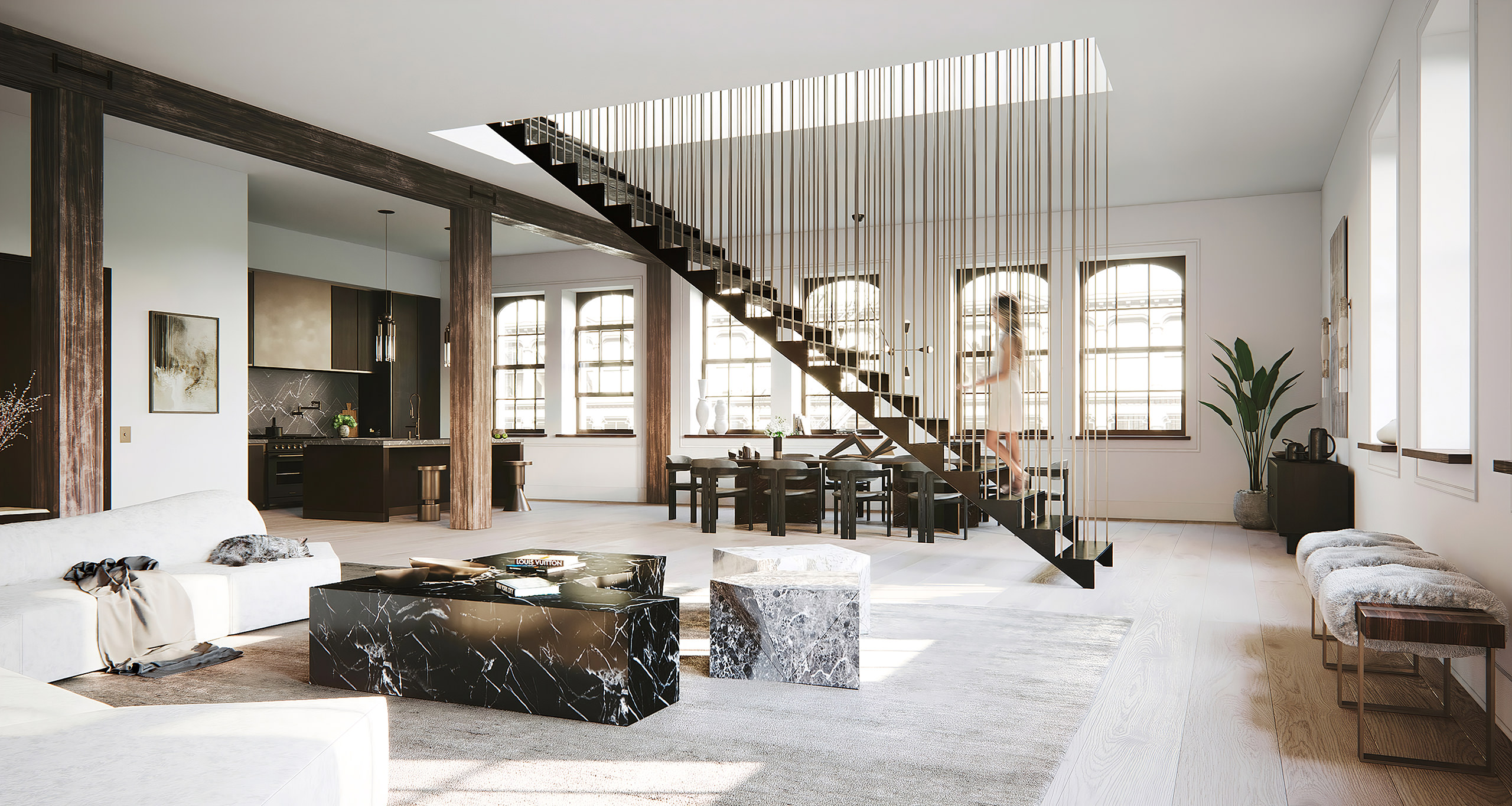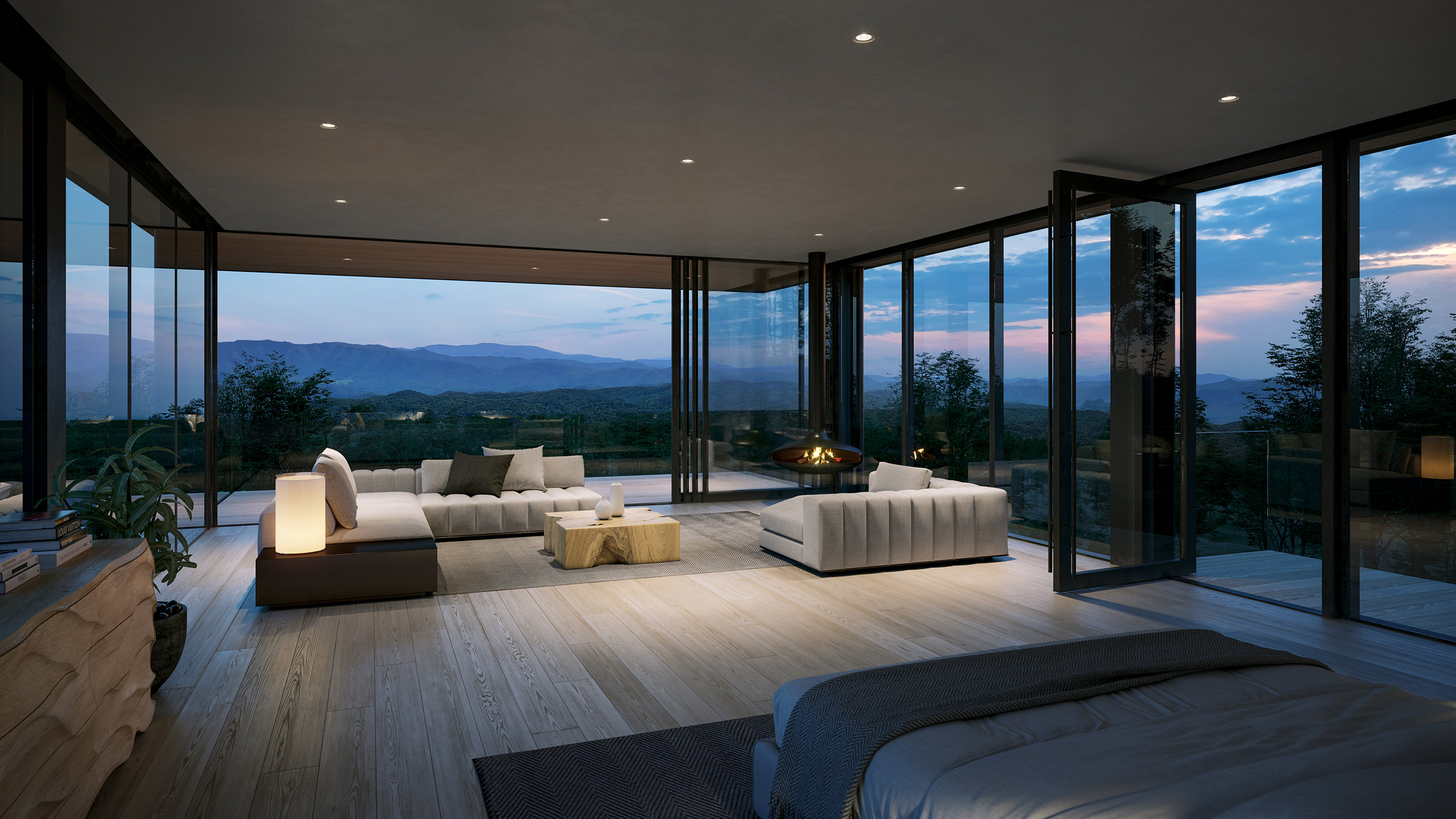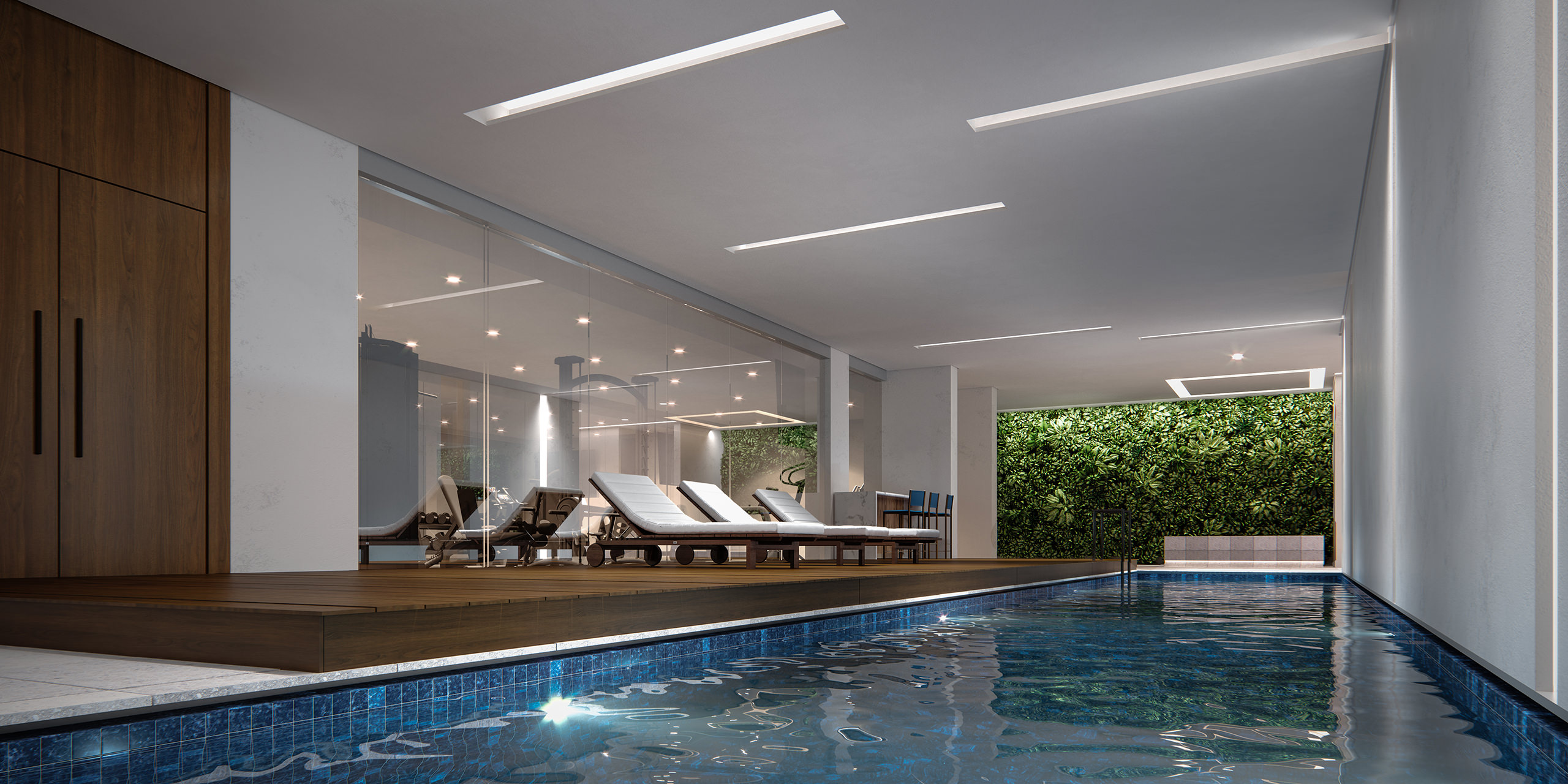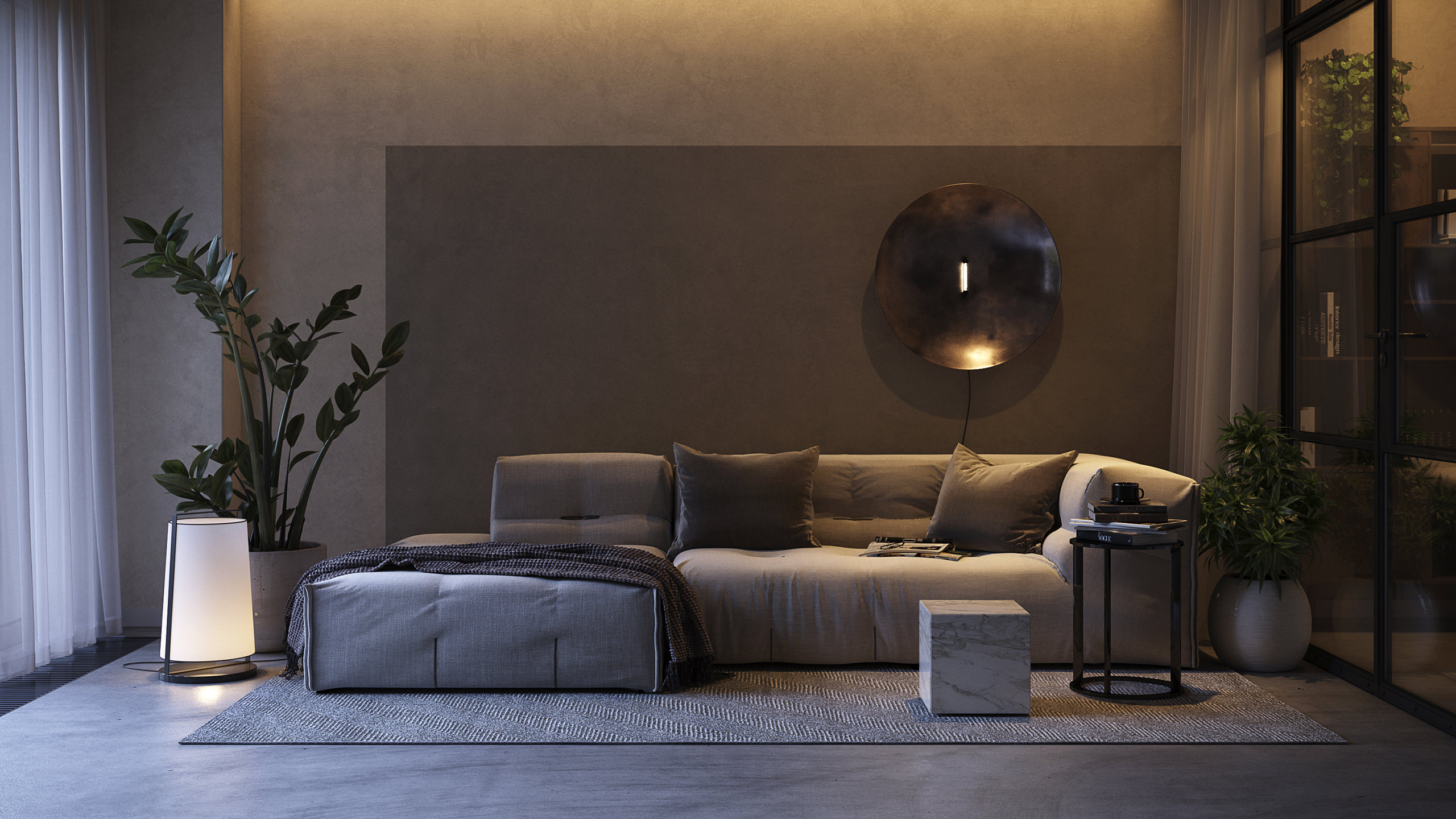 3D Interior Rendering Solutions by Lunas Studio
Visualization is the process of creating computer generated still images and motion videos of products and concepts using advanced 3D software. Saving time and money for producers and customers, it's used in many industries, from architecture, cinema and game development to product design and industrial production. 3D renders are more comprehensible and accessible to potential consumers, customers, and investors than drawings and sketches.
Interior rendering is a highly true-to-life image that can replace a photo. But we can only photograph what already exists and visualization demonstrates what we want to get. Creating a three-dimensional, photo real architectural visualization today is one of the most powerful tools in the hands of developers, construction companies, design institutes and all who seek to present their project with the most progressive and profitable method of promotion. 3D visualization transfers the discussion of the project with the investor, potential buyer to a qualitatively new level, reducing the time for decision-making.
Advantages of 3D Interior Visualization
When it comes to interior 3D visualization, there are some weighty perks in favor of getting one:
limitless number of finishes at hand – redecorate the place and see how the different trimmings will go together in a matter of minutes;
thousands furniture pieces arranged (and rearranged) at your wish;
various lighting scenarios;
visual "fitting" of any style to the premises;
easy changes – alter the space without physically re-upholstering the couch or re-painting the walls;
the presence effect – evaluate the interior or architecture of a room even before their implementation into reality has begun – unlike Photoshop – in the correct proportions, real colors and with the correct textures;
convincing clarity – 3D interior visualization will help to quickly offer the owner of the apartment the best option in terms of design and overall concept.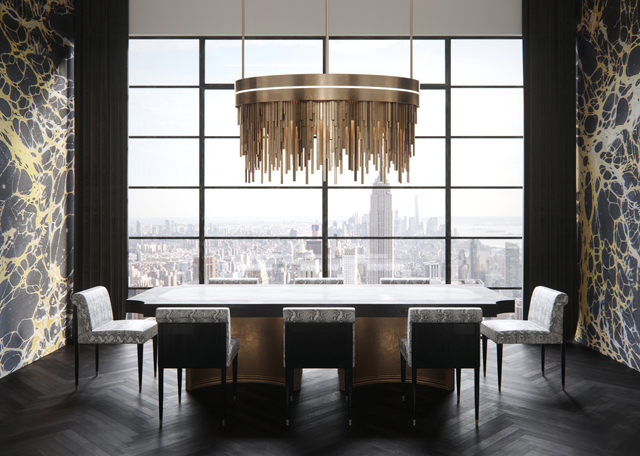 There are many possibilities to create a 3D interior render without contacting the professionals. But no software is yet advanced enough to provide the ability to render an extremely realistic image with all the correct dimensions for a non-professional. Even the simplest drawing made by a layman can distort the overall picture of the project, not to mention the fact that the selection and combination of all finishing materials, furniture and decor is very difficult.
That's why employing a professional
CG artist
that has studied and mastered 3DsMax/VRay/Corona Renderer for years would not only spare lots of your time at an affordable cost, but also eliminate even the slightest possibility of a miscalculation and further disappointment in an unneeded furniture or lighting item.
At Lunas, our hearts were immediately conquered by 3DsMax – an optimal tool to create extremely true-to-life 3D animations, interior and exterior visualization at a professional level. Having set up our processes efficiently, the workflow runs smoothly and speedy. Undoubtedly, there is a huge database of ready-made 3D models for other programs, but it is pointless to argue that there are more of them sharpened for 3Ds Max, which allows us to concentrate on making your interior project perfect instead of creating basic chairs from scratch.
How to Start Interior 3D Visualization Project?
In order to set off with a project, you need to have all the technical characteristics of the space and the layout of unmovable communications. Terms of reference is a task for 3D visualization that contains all the comprehensive information about the project.
For an interior visualization it usually includes:
3D model and master plan in 3ds, skp, fbx, obj, dwg, 3dm, pln, pla format (if available)
Floor plans, facades, sections and elevations, landscape plans in dwg format
Material references with indications on the plan
General lighting and preferred time of day
Indicative viewpoints on the plan or camera screen shots
Final image resolution in pixels and dpi
Any additional references and precedent imagery for general mood, look and feel
Floor and reflected ceiling plans
Furniture layout and detailed specifications (drawings, materials, textures or links to the models)
How We Create Interior Renders
When all the necessary files are received, the most exciting part begins! We set off on a visualization journey towards the interior renders of your dreams.
We develop or improve the 3D model provided for it to perfectly fit our software and be ready to work with. At this stage, we provide a number of gray-scale images with preliminary lighting and minimum textures to approve on viewpoints, overall geometry of the 3D interior space and light – at this very stage up to 40% of the 3D interior render content can be amended.
Second preview round now gives you a more definite picture of the future interior visualization. Now the 3D interior visualization will start to acquire the necessary colors. For maximum realism, the visualizer gives the image various effects, using different functions of the programs, including the refractive index, transparency, reflectivity and roughness. Then we come to light – creation of real lighting in the 3D interior space to check how the selected design looks in the overall picture of the room. At the same time, you can try on the wall decor and see how it will look under different lighting scenarios. So as all the materials, furnishings, camera points and lighting are in place, there's not much to alter, but the small details. At this very stage up to 20% of the 3D interior visualization filling can be adjusted.
With all the changes introduced, we produce a high-resolution 3D interior rendering for the ultimate client's review in smallest of details. At this time only the most minor of alterations can be introduced, the ones that require major scene changes can be implemented at an additional cost.
Having approved the image, we render it in initially approved resolution and send it to post-production in Photoshop putting the cherry on top of the already almost perfect 3D interior visualization.
Lunas is a global leader in delivering exceptional 3D interior visualization services for architects, designers, real estate professionals and property developers from all over the world. We have vast experience in interior rendering and work with a diverse range of residential and commercial properties.
How Much Does Interior Rendering Cost?
The price of 3D interior visualization made properly might not seem extremely cheap for a newly introduced to the 3D world person. However, those who have already employed the service of interior rendering would proudly say, that they haven't regretted it, as having paid one time for the renderings eliminates many pains and unnecessary expenses as you can calculate everything up to the millimeter and be sure that everything will fit and go with each other.
As all of us are unique, our living spaces, being the best reflection of our characters, tastes and souls are also unique. That is exactly the way we treat each project – as precious, unparalleled. That's exactly why we estimate each project separately, taking into account many details that can influence the price formation:
3D Interior modeling – as mentioned in the technical specifications section, we usually work on the basis of a 3D model provided by the client, if none is present, we can surely recreate the 3D interior space from plans at an additional fee.
Same goes for additional modeling of furniture and decor elements. The customer sends ready-made 3d models or makes a selection of links from the site 3ddd.ru, If certain pieces need modeling, as there are no ready-made 3d models, then the cost of modeling is determined for each piece separately.
The number of adjustments at the request of the customer. The standard package includes 2 adjustments:
– after the submission of the first pre-visualizations (preview 1) – introduced the maximum number of adjustments in the TS (adjust geometry, location, light, etc., but not more than 50% of the original TS),
– after the preparation of the second pre-visualizations (preview 2) – up to 20% of changes.
If more preview rounds are required or design is to be developed in the process, this can be negotiated at a special price for each need.
Number of renderings. This goes both for the overall number of spaces, which we would be more than happy to negotiate a nice discount for, as well as quantity of renderings inside one space – we would happily majorly cut down the cost on each following render of the same 3D interior space.
The urgency of creating a visualization. We are ready to meet your reduced deadlines and complete the work by a certain date and time. The cost will be altered depending on your deadline requirements.
Design of the room. You don't have the full terms of reference or none at all. Then we can use the pictures, references and your comments to make a design visualization for you.
Interactive Possibilities with Interior Visualization
The possibilities are endless – if craving something more intriguing and engaging than interior still images, we could surely recommend creating a 3D cinematic video. Especially considering that upon completion of the project, the video cost won't definitely flatten your wallet, as we have the model and the whole space all prepared and it will take almost no time and money to make.
For those desiring to go a step further – highly immersive interactive 360 panoramic tours are at your disposal. Having one on your hands, you would be able to almost physically "walk" the space, peak into its every corner, look around, compare and choose between multiple design options and space layouts, navigate through pop-up cards with data on items featured in the space, switch between day / night mode, take high resolution screenshots and record your own walkthrough, or employ link access generator to invite other viewers to the project by a simple link or to a specific project location.
Why Lunas Visialization Studio?
Over more than 5 years on the market and 10 years of experience, Lunas has always lived up to even the highest of clients' expectations and standards never failing to deliver top-tier 3D visualization and interactive software products. With a dedicated team of CG artists with years of profile education and constant self-perfection accompanied by charming and witty project managers that speak multiple languages, you can be sure that your project would be taken the best care of. With us even your boldest ideas will be turned into reality – be it a 3D interior visualization, exterior rendering, animation video, VR or panoramic tour, or even an interactive marketing software – you name it and we will make it happen.
From our experience, interior visualization mainly differs from country to country, culture to culture. The requirements for the overall atmosphere, detailing, colors are as specific and unique as each culture is. When talking about 3D interior renderings we are proud to say that we have completed many project around the world – India (Delhi), Canada (Vancouver, Montreal, Toronto, Quebec, Calgary), France (Paris, Marseille, Lyon, Nice), Australia (Canberra), UAE, Germany (Berlin, Frankfurt, Grünwald), Belgium (Brussels), England (London), Spain, Sweden, Italy, USA (Chicago, New York, Miami, Dallas, Los Angeles), United Arab Emirates, the Netherlands (Rotterdam, Nijmegen, Maassluis) – as diverse as the places themselves.
Latest Interior Visualization Projects by Lunas Studio