Being a global provider of visualization services which means engaging with clients from across the globe on-line, we were luckily prepared to the global call to working remotely to protect the team. It took just a few tweaks to our inner processes to make this shift seamless, so here is a round-up on what helped us coordinate the home office transition.
Set Up Your Working Place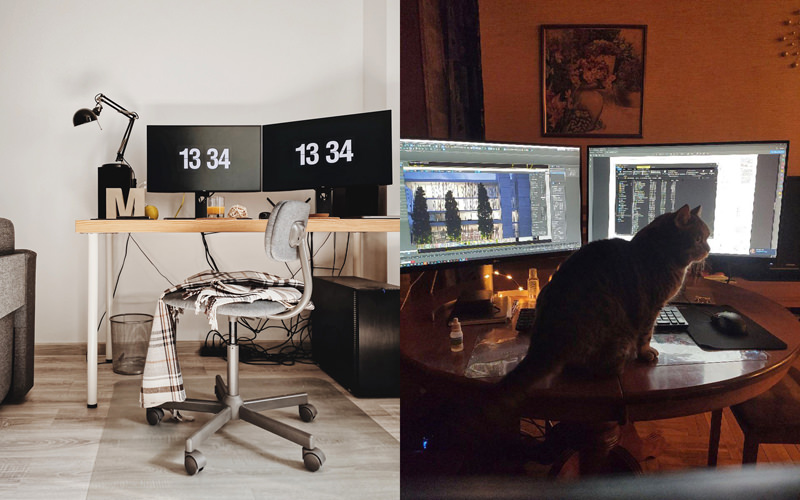 One of the best things about remote work is that you're in charge of your own environment, so if something's not working for you… you can change it! Having that freedom now, one can work from a perfectly organized space at the desk with beloved succulents or sink into a beanbag chair with your cat purring nearby – whatever it is that creates the mental space for you to focus and work productively.
Boost Your Tech-Readiness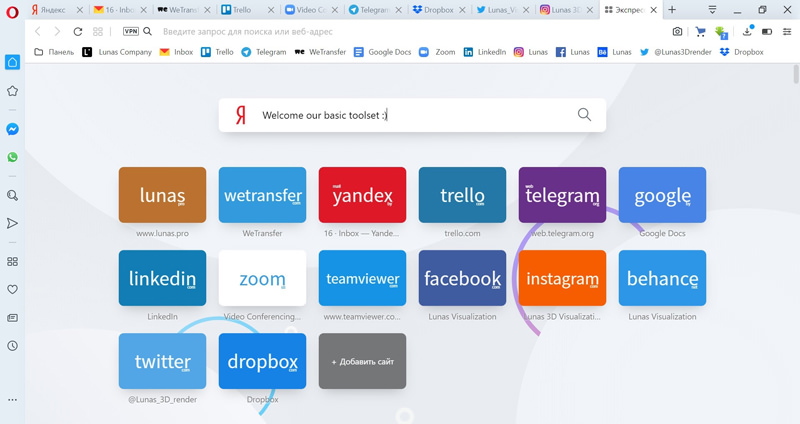 As a team you need to define what your digital toolset should have to maintain that shared context, and, needless to say, every individual needs to have a strong internet connection.
In our case, we use Telegram for personal and group chats, Trello for managing projects and delegating tasks among the teams, TeamViewer for remote access, collaboration and file transfer between the CG artists, Google Docs for shared documents, and Zoom for all video meetings and brainstorming.
And, of course, when it comes to annotating emotions, we go hard and use the full breadth of expression tools such as emojis, Gifs and chat stickers.
Meet effectively – work responsibly
We've set up a healthy system of calls and video meetings to keep the team communicating. Daily briefings with the team-leaders at the start and the end of the working day together with timely chat support for every team member at each stage of the project allows for our workflow to stay effective and transparent.
Setting some ground rules for team communication goes a long way in making sure your team is productive and happy.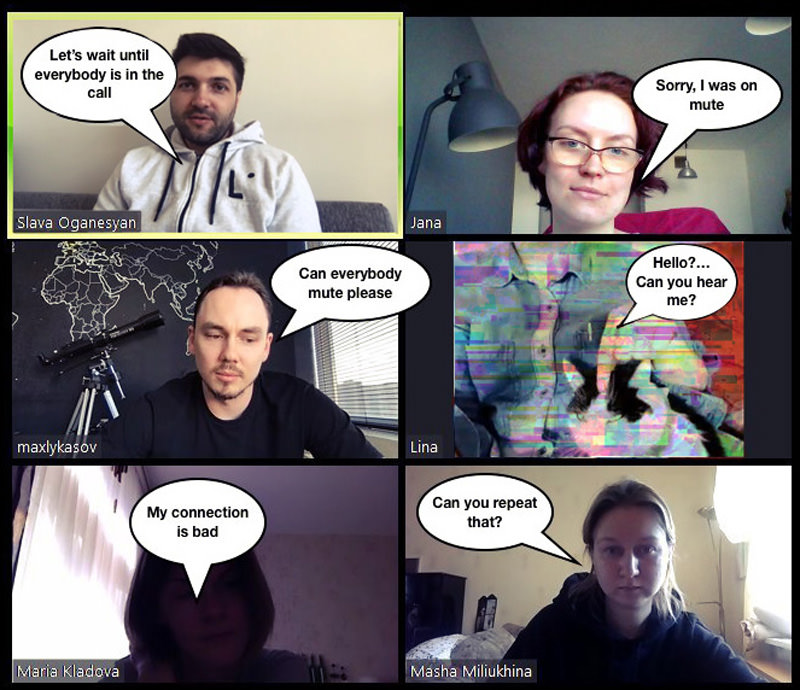 Stay connected
Once we fine-tuned things internally, we did our best to ring the bell and tell our clients that we are there for them as usual. Constant contact with the clients, high efficiency and respected deadlines are the core of our work ethic.
While the clients are settling back after the whirlwind of uncertainty and taking care of their families and business, being in the know that you are devoted to bringing their projects to the finish line brings immense peace of mind.
The world's workplace is changing dramatically right now, but we hope that most of us can take it as a creative challenge and reap the benefits of adapting to it. Sending a virtual hug, stay on a positive side!