DEPO RESIDENTIAL COMPLEX PROFILE
Client: A-100 Development
Domain: High end residential property developer
Location: Minsk, Belarus
Main task: reproduce the newly developed residential quarter in 3D to show how well the low-story houses blend in with the historic quarter, speed up the sales of the yet unbuilt luxurious suites, track development progress inside the software, enable remote access to L-TOUCH presentation via streaming to maintain the ongoing sales process during the lock-down
Realization time: 7 months
It's been a long time since we shared some good news and new user case releases of our interactive presentation for real estate L-TOUCH. This one is very special and dear to us. Not many know, but the idea of establishing Lunas was born in Belarus. After that, the head office in Canada was founded and the company expanded its horizons working worldwide.
After six years and a myriad of successful projects with clients all over the world, we were eager to begin an interactive software project with one of the major Belarusian businesses — A-100 development. This is the very company that reinvents the basic concept of multi-unit housing, making its residential quarters a whole new country to live in. With an extremely driven customer-oriented approach, the firm boasts of modern design, all-encompassing infrastructure, and an impeccable atmosphere of unity that brings every inhabitant together. We were lucky to meet with them during our beloved MIPIM real estate trade fair in Cannes that we have a handy tradition to attend each year.
One more thing A-100 can be proud of is consistency — when investing in a property built by this team you always know what to expect. The result looks exactly (or even better) than the renders shown during the sales pitch.
That's why it was crucial for us to create the best-tailored interactive solution for their new hi-end proposal of low-story apartment blocks «Depo». The name itself derives from the special location — a used-to-be tram depot, dating back to Soviet times, is yet to be turned into a magnificent neighborhood, though stylized as the original depot buildings of the 20th century. 21 houses and only 554 apartments in the very heart of Minsk city captivate with a tasteful balance between the old and the new. The quarter also boasts of a car-free internal territory, filled with greenery, kids- and sports playgrounds, boutiques, and cafes as well as chill zones to enjoy the sun with a cup of your favorite beverage. Behind the state-of-the-art vintage-looking facades – a whole new take on modern housing.
Therefore the DEPO L-TOUCH had to be re-thought to catch up with the developer's ideas.
First off, we added the sought-after feature of full maintenance — meaning that with big developments, Lunas will accompany the client from the very beginning of the project till its very end. As soon as information on new pieces appears — we add it to the interactive presentation right away! And even if some of the pieces are TBD and still are unclickable, we still portray them – not as gray boxes, but detailed. This gives a unique opportunity to assess the whole development without having to wait for it to be finished.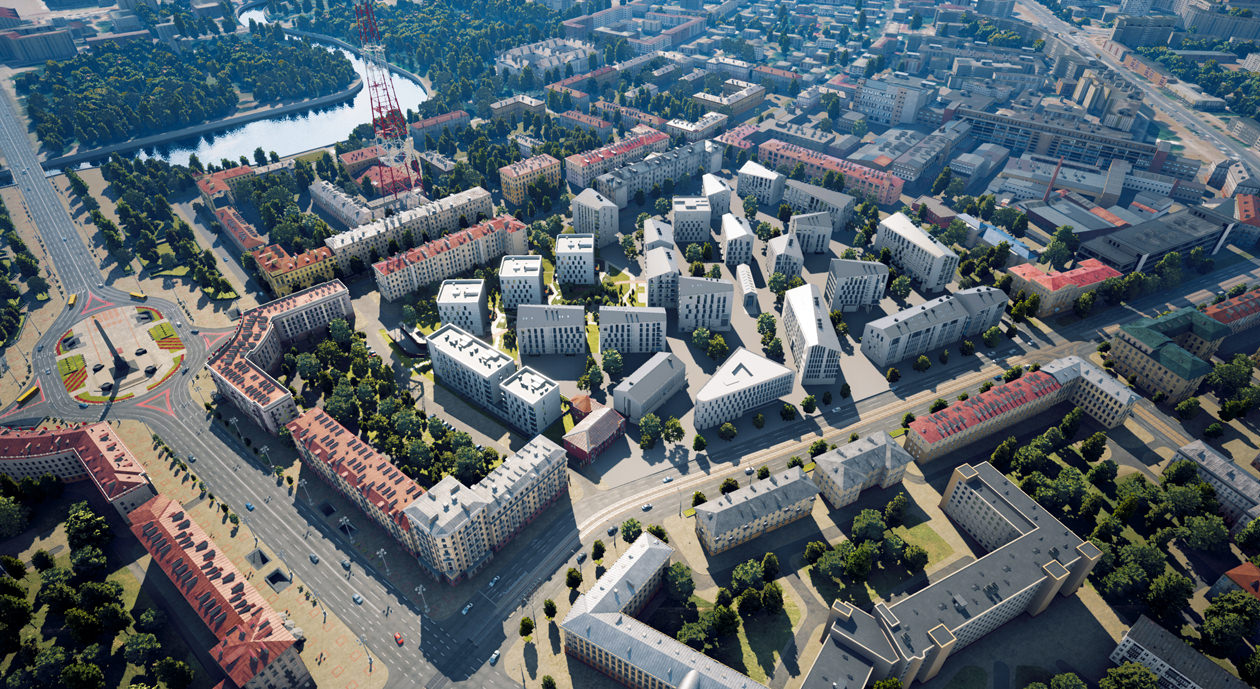 Those following our products for quite a long time might already know that one of L-TOUCH's menu sections is Gallery. This is the very place where you can find the various renderings/ photos of the planned development, interior design options for future apartments, or window overlook. This time we have a special subsection — site photos. Each month new 360 panoramas are uploaded into the interactive marketing software to ensure that each likely inhabitant can track the building progress even being out of town or country.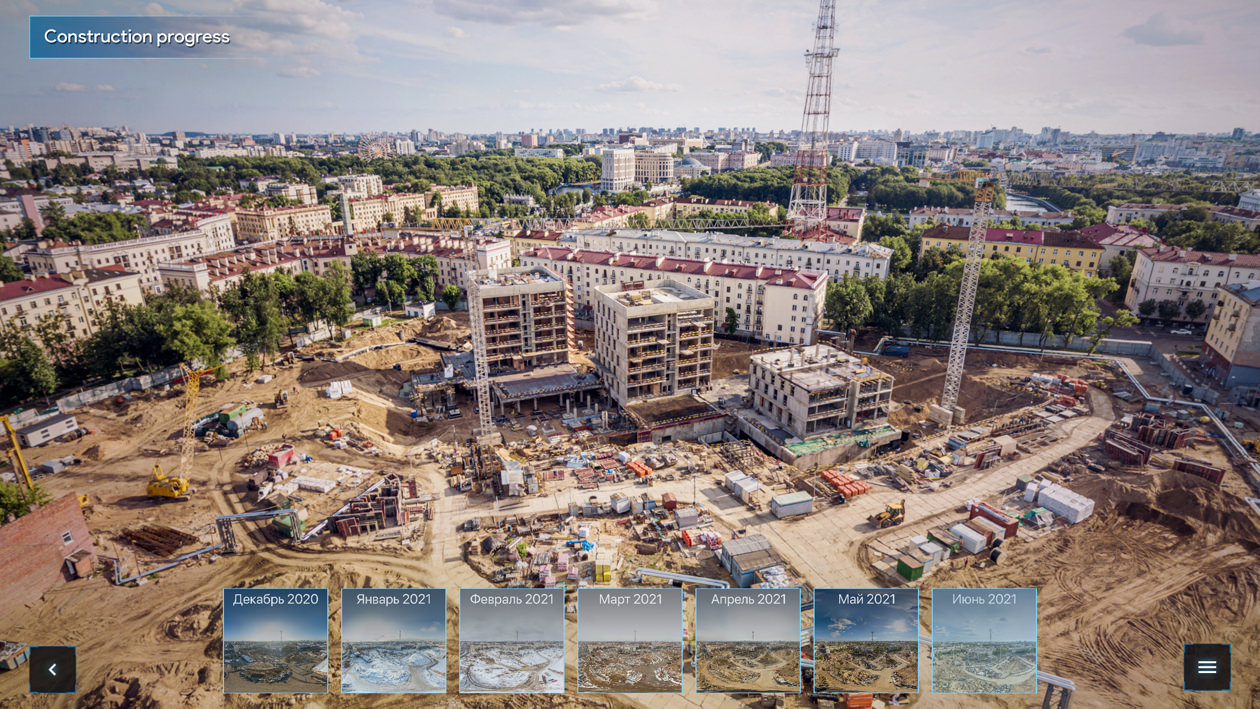 And even if you take a look at the city that surrounds the development — in the DEPO version of L-TOUCH interactive marketing software for real estate, the whole city is recreated in 3D. Moreover, to spice it up and breathe more life into the 3D image, we have sprinkled just a little bit of moving cars on the roads around the development — hitch a ride to see what else we have in offer!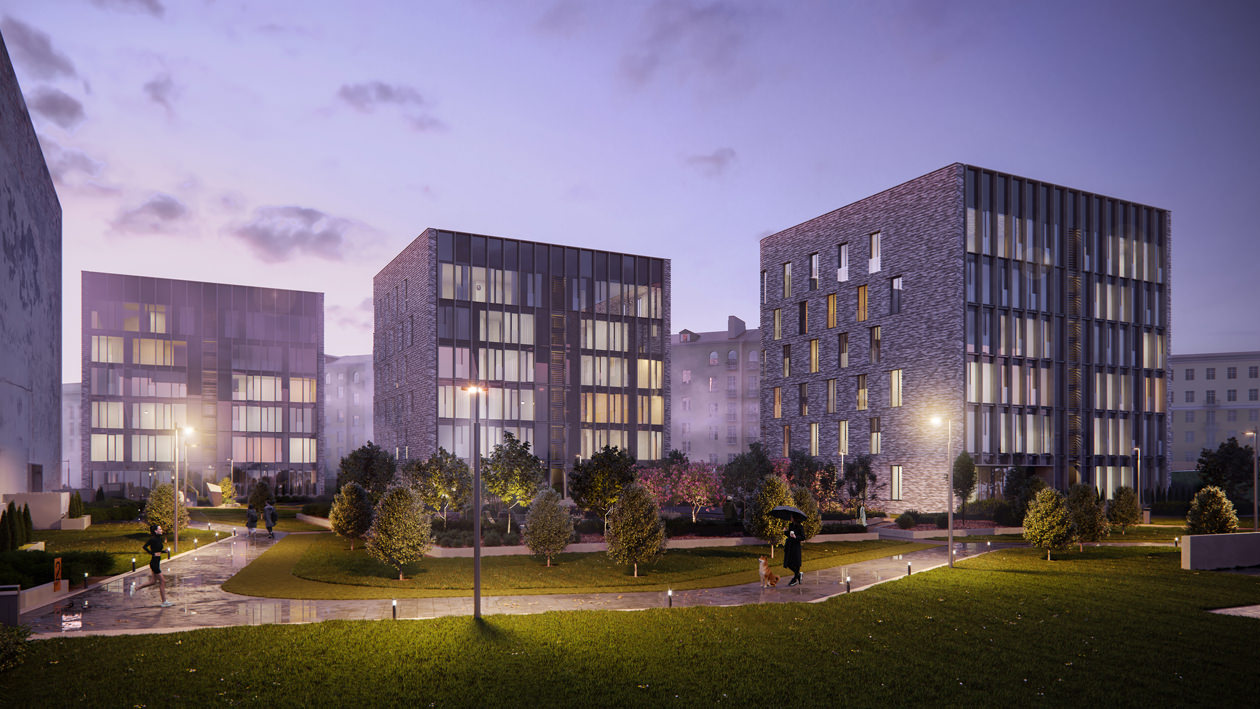 Yet one more useful feature that we couldn't resist implementing — with an ever-changing market, the prices may fluctuate. That's why we couldn't risk it — now when presenting the clients with their prospective apartment options, the sales manager can hide the prices and reveal them at the end of the presentation (if needed), or just voice them if any changes occur.
All of this beauty is currently presented on a stunning branded touch-screen in the sales office — it becomes such an invaluable addition to the sales process, that at one point it makes one wonder how could anyone disregard such a solution before. And with this level of user-friendliness, that L-TOUCH offers, no special training or IT knowledge is required to operate the interactive marketing presentation.
Overall, there is nothing impossible when it comes to real estate sales or rent with L-TOUCH interactive marketing presentation. Any feature you might find useful is either already there, or can be implemented at your request, to make sure that your dear and very unique project is presented in the classiest and effective way there is. Peek into the future today.