Interactive digital city twin configuration software
L-CITY digital city twin software is a lifelike virtual copy of a megapolice recreated in great detail with custom interaction possibilities.
The 3D virtual replica of the real world that represents city's physical assets for proper urban planning and land-use optimization is a true revelation for sustainable modeling of future smart cities. Photorealistic recreation of the real built environment together with historical heritage and constructions to be implemented allows a glimpse into the future of how the cityscape will change over the years.
Digital city twin is made possible with LiDAR scanning technology and Unreal Engine that facilitates high level of photorealism and accuracy of terrain and sea levels and enables uncovering possible issues before the actual project implementation. Data-driven virtual urban model offers in-depth exploration of the city in different times of day complemented with visualization of all the city statistics such as transportation, attraction sights, climate, demographics and more.
What makes digital city twin software L-CITY so special?
L-CITY is a highly accurate virtual model of the future city based on its actual physical assets and approved development plans. It stands out by the photorealistic representation of relief and present cityscape that allows for proper urban planning, land-use optimization, and many other invaluable simulations.
Benefits from using L-CITY digital city twin software
L-CITY is a smart digital solution that simplifies pitching of new projects and fosters quick construction approval between city government, urban developers, and local residents involved in future development planning.
For every stakeholder party the digital city twin unfolds useful assets to solve any of the pressing challenges.
Easier development and infrastructure planning
Transparent and complete project presentation through the interactive photorealistic 3D development model in connection with the real cityscape and cultural heritage.
Virtual simulation of sea level change and other natural factors influencing the quality of life to assess risks and plan protection structures.
Identification of problematic areas in the transportation network.
Effortless construction approval
Simplified communication of the developers intent to the target audience and city authorities.
Local residents are closely involved in the new project discussion.
Clear picture of the city's development through different stages in the digital twin with all statistical data visualized and stored.
Construction approvals between the city government and developers are made without delays and related financial risks are secured.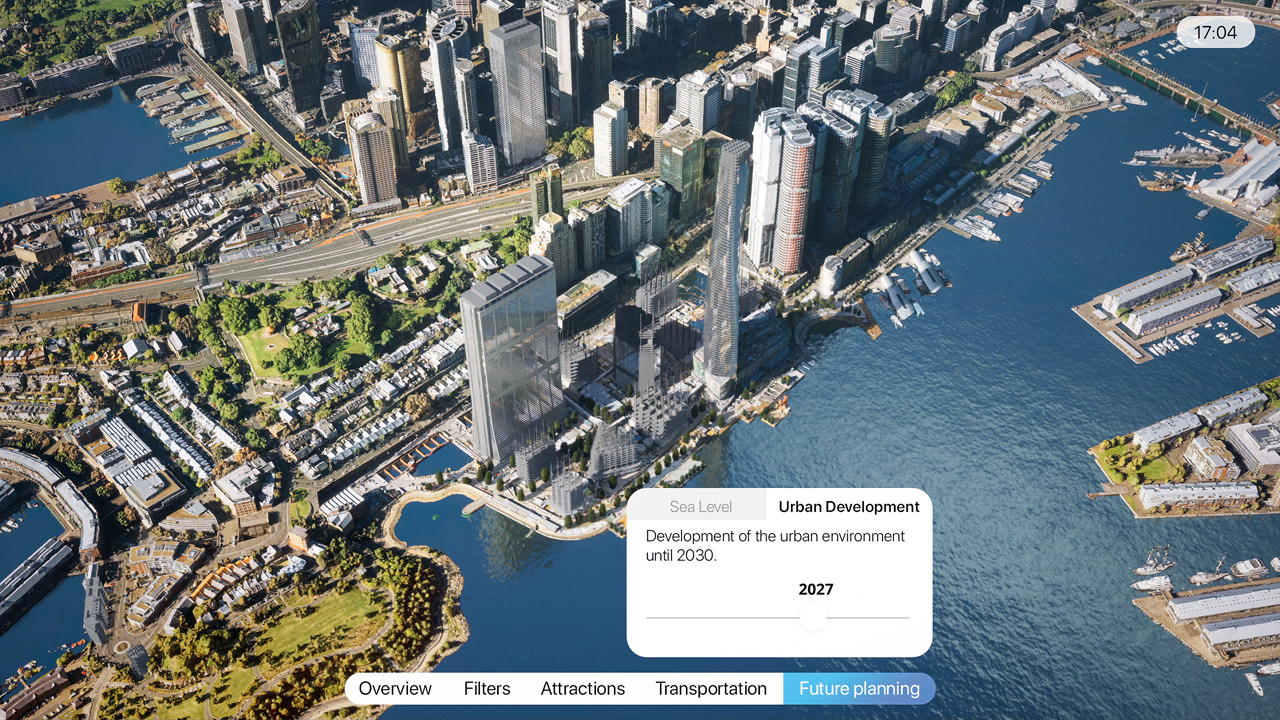 Cultural and historical heritage preservation
Digital copies of every historically and culturally significant building or site for restoration or educational purposes.
Interactive map of city's protected areas.
Storage and interactive visualization of important city's statistics and historical data.
L-CITY software functionality
Anything one might need to know about a particular city development is conveniently accessible in one interactive software.
Free exploration of any part of the city photorealistically recreated in 3D
Virtual city tour in different times of day controlled by a sun slider bar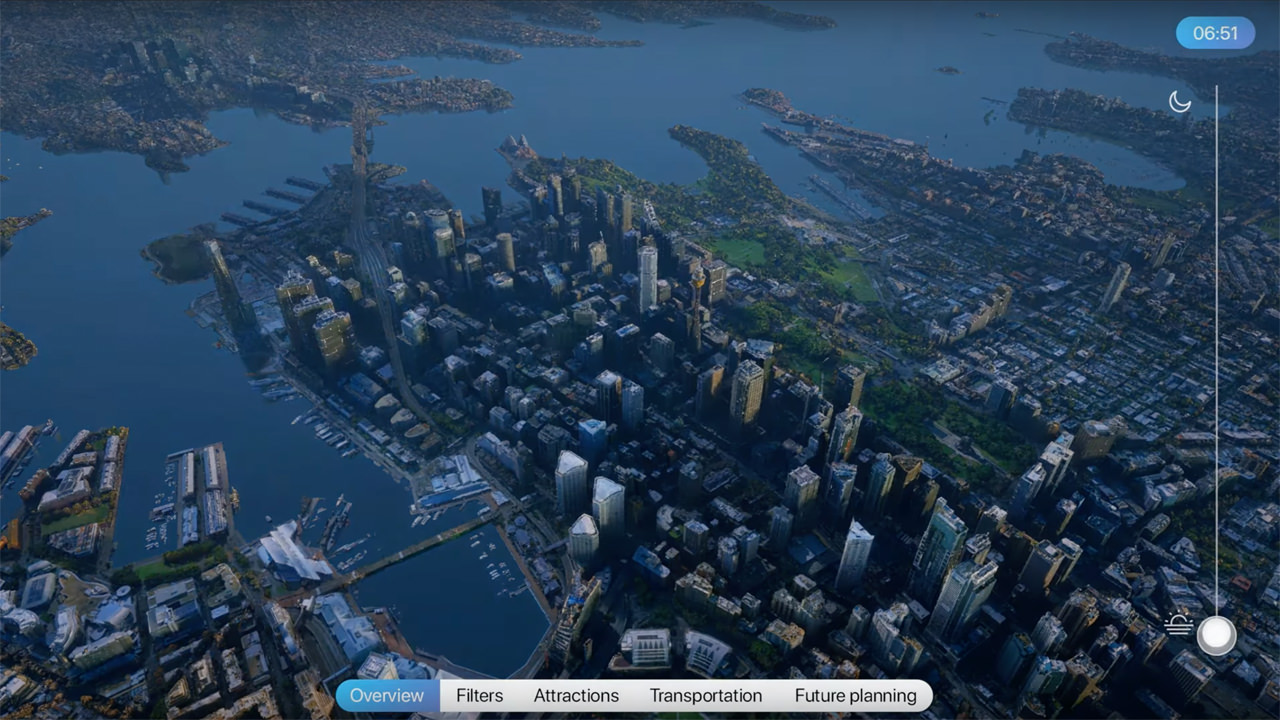 Filters that can be adjusted to any parameters and extended with any data:
View different categories of property with dynamic filters (residential, offices, commercial) and more detailed info on the places of interest
Search for fire hydrants
Explore interactive data charts on climate, noise, parking, demography, education, crime, healthcare and other.
Full set of information about city's landmarks with a virtual walk through the chosen place of interest in different light conditions
Visual archive of the valued sights for the detailed 3D prototype recreation
Interactive scheme and actual timetable overview of any city transport means
Find out how the cityscape will change year by year with new constructions and traffic connections by moving the slider in the city development visualization section
Discover the sea level prediction and its impact of the city for years ahead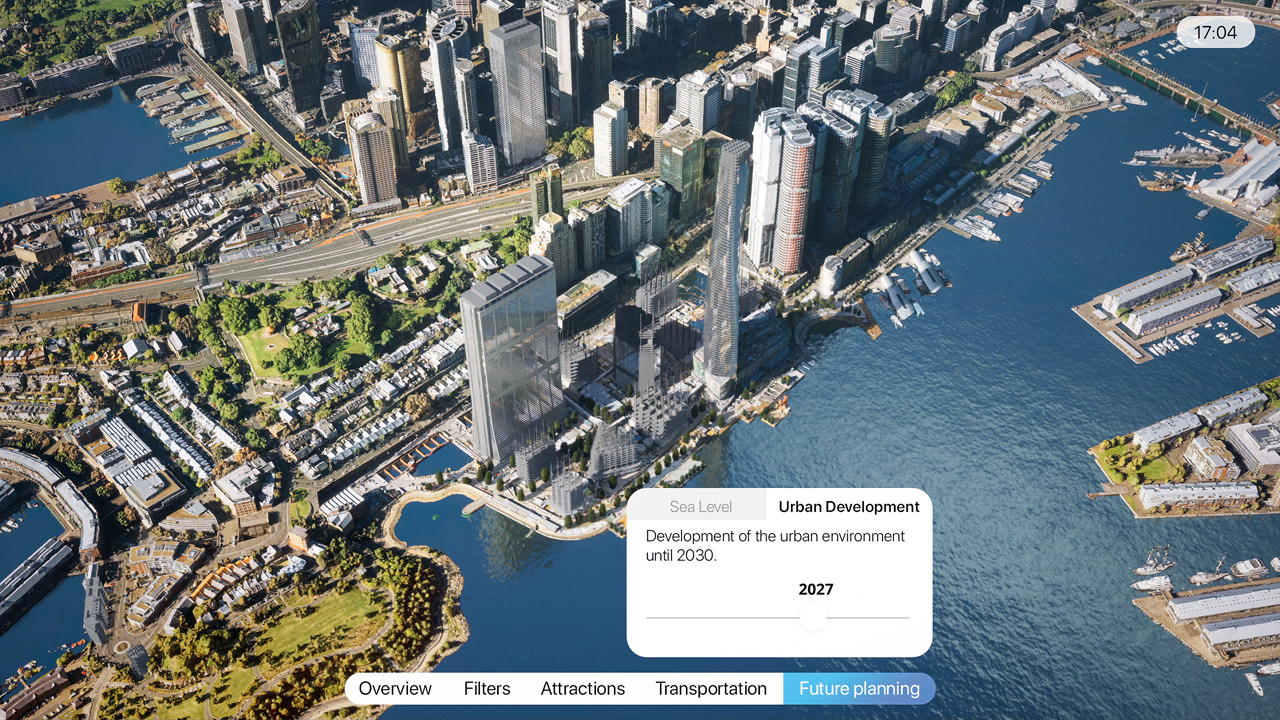 How digital city twin configurator works
L-CITY digital urban twin technology is based on a point cloud data sourced from scanning the entire city that is further optimized and transferred to the leading gaming engine Unreal Engine that provides for a photorealistic quality of lighting, look of materials and textures. The application is interactive and customizable to the extent needed by a specific user, visualizing the important data about the future development.
L-CITY is intended for professional or public use on touch screens installed in city halls for new development presentations and other related events. Moreover, it can be run on city hall staff computers for targeted purposes and also available online to authorized users through cloud streaming technology.
L-CITY is an essential tool for smart city planning and implementation.
Become part of the transformation with Lunas today!