Build your dream auto with virtual reality car configurator
Unreal Engine Under the Hood
Powered with the latest gaming technology, Unreal Engine by Epic Games, L-DRIVE is the next-generation 3D car configuration and design software to provide advantageous hyper-realistic effect of everything that happens on the screen.
Car Industry Game Changer
The interactive vehicle design software is specially developed for automakers, car tuning companies, coachbuilders, and luxury super-car manufacturers to become the #1 marketing and sales tool.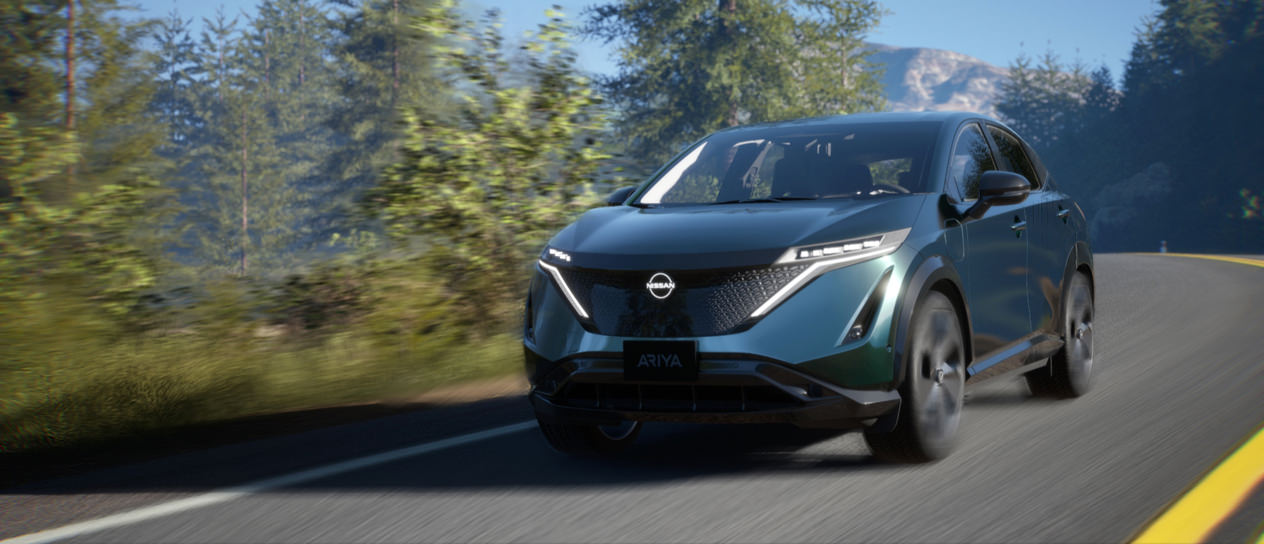 L-DRIVE outruns any existing conventional 2D car configurator
Unforgettable Interaction
With the virtual car configurator software you not only help your customers to choose and configure their dream auto, but also provide an unforgettable experience of interaction with the brand and product that amazes with the incredible realism of what they see on the display.
Catchy Car Presentation
During the build and price process, you can present your car models to the potential buyers in all their glory. Customers can examine the vehicles at any angle with fly-around mode while observing the natural play of light, shadow and reflections on the polished car body.
Virtual Car Test-drive
Invite them to sit behind the wheel to study the interior to the smallest detail. And then, of course, it's time for a virtual test-drive in a strikingly realistic environment: in the city, along a beautiful forest road or even on a race track.
What opportunities does L-DRIVE open for automobile companies and their clients?
Employing L-DRIVE as a marketing and sales asset, auto manufacturers and dealers, car tuning firms and design studios can offer their clientele so much more than just a choice of a new car from the available model range:
customers have the full control of configuring their new automobile selecting the model, equipment, body color, wheel design, interior trim options, all up to their own liking;
customers can extensively examine their configured car from inside out and virtually test-drive them in various environments before making the final decision to go to the dealership and strike a deal;
customers can enjoy the digital experience of interacting with their future car in comfortable conditions and share high-quality pictures of their chosen option with their family and friends.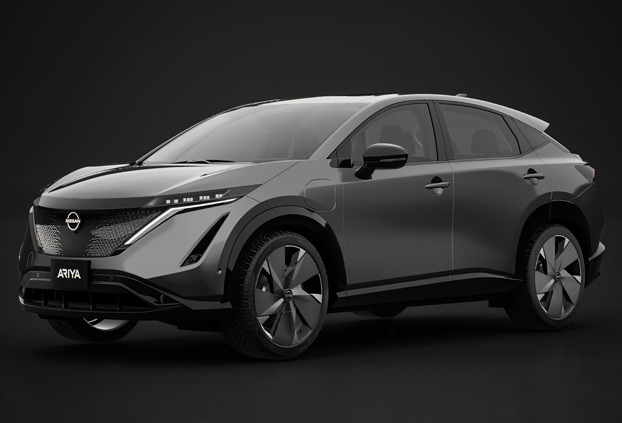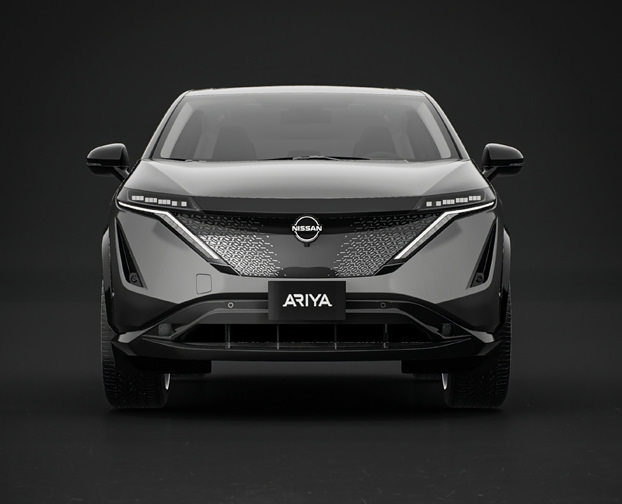 Meanwhile vehicle producers are equipped with a range of solutions to boost their product marketing and sales using L-DRIVE:
latest technology virtual car configurator with the highest possible photorealism and gamification elements for a completely new level of automotive visualization, which became possible thanks to cloud-based real-time rendering technologies;
virtual showroom that runs both on computers and large touchscreens to be used in auto dealerships, new models launch presentations and motor shows, as well as in animated public places like shopping centers as a potent hi-tech customer attraction;
effective visual content generator for marketing departments: L-DRIVE can assist in creating unlimited high-quality images of car models that are already on offer and those still in development;
fast and cost-effective creation of 3D animation for website, social media reels and promotional videos based on the virtual car configuration tool.
L-DRIVE 3D Car Configurator Core Functionality
If you are looking for a hi-tech alternative to the outdated printed catalogs and brochures, L-DRIVE is the solution you need to present your automobile product range in a sustainable and competitive way. This is a completely new visual experience for potential buyers willing to build and visualize their new car selecting from all the variations offered by the car manufacturer.
L-DRIVE is more than a regular car configurator. For customers buying new cars, it's an opportunity to plunge into an unprecedented virtual world that was previously reachable only in science fiction films and video games. For automotive companies, L-DRIVE is a next-generation marketing and sales tool that sets the client interaction to a completely new level.
Interactive Car Paint Configurator
Customize the exterior look of your future car by choosing the favorite shade of paint from the available color palette:
Car Interior Design Customization
Configure the car's interior by selecting materials and colors from various finishes:
Car Wheels Configurator
Choose the wheels design to go along with the configured car model:
Environment Showcase

Examine the car model from inside out in a black or white studio or a photorealistic location like dealership showroom, country road, race track or out in the wild:
Virtual Car Test-drive
Immerse into a life-like virtual experience of a test drive of the car you just configured and imprint it in the memory with hi-res snapshots to share in your social media: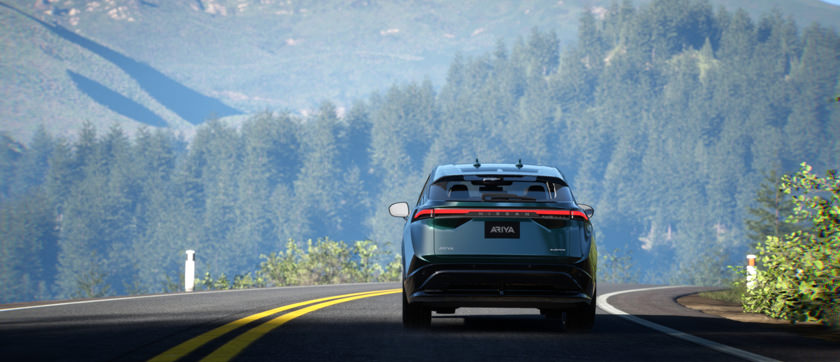 Virtual 3D car configurator L-DRIVE is a major step for your brand into the Metaverse. We at LUNAS are here to assist you with this breathtaking virtual journey!
Frequently Asked Questions about L-DRIVE Car Congirurator
What is the L-DRIVE area of use and device compatibility?

L-DRIVE virtual configurator is a multifunctional application that serves for various marketing and sales purposes. The software is suitable for any of these options:

PCs, laptops and tablets;
large-format 4К touch panels (optimal display size 50 inches) for car showrooms, dealerships, exhibition stands, VIP presentations, etc.;
configurator integration into corporate website.
What is L-DRIVE in terms of technology?

L-DRIVE car configurator is a real-time 3D application that requires high-performance hardware to work effectively. To ensure that the 3D configurator runs on any PC or laptop without loss of quality and functionality, we recommend using cloud-based streaming services (like Amazon Web Services).

In addition, cloud streaming allows direct access to the configurator for dealership managers, VIP customers and other stakeholders without restrictions on time and number of users. We will assist you with choosing a service provider and an optimal tariff plan based on your wishes and needs. We can also appoint a personal manager who will analyze the actual use of the configurator with you and, if necessary, propose a more cost-effective tariff plan.
Is there an alternative to cloud streaming for using L-DRIVE?

Yes, you can install L-DRIVE configurator on your personal or work computer. In order to serve as a platform for running the software such a computer must meet the following minimum requirements: processor Intel Core i7-11700K, video card GeForce GTX 3060 or higher, RAM 32GB DDR4. This way, you can save on cloud streaming service bearing in mind a certain technical limitation of such option: one computer – one user.
How to integrate L-DRIVE configurator into my corporate website?

We can adapt L-DRIVE specifically for web use so that you can integrate the configurator into your corporate website. For smooth user experience of the web-version, some functions might be removed (for example, a virtual test-drive), the image quality may be slightly inferior to the desktop version of L-DRIVE. If you need to generate images and videos of the highest possible photorealistic quality (for downloading to your computer or sharing in your social network), you may consider activating the additional function "Request Content".
How does the "Request Content" function work?

When the "Request Content" function is activated, the configurator interface is supplemented with a "Download/Share" button by clicking on which you get high-quality images and videos of your configured car that can be downloaded or shared on social media. In this case, connection to cloud services is not required.
Can I update my L-DRIVE later on by adding new car models and options or changing the prices for already added models?

Yes, we provide full technical support for L-DRIVE configurator throughout its entire period of use. After launching the software, all subsequent work on changing the structure and functionality of the configurator, its design and interface, changing or adding new car models, their equipment and options are charged and paid separately.
Request an estimation of L-DRIVE virtual configurator for your project