Virtual 3D Product Configuration Software
Showcase furnishings with interactive
visual product customizer.
L-Room is a bang-up-to-date visual 3D product configurator designed by Lunas studio from scratch geared to present and sell furnishings in a more efficient way.
The highly productive application presents room items and interior decoration products in various modifications, materials and colors.
It is a perfect marketing solution for furniture and lighting fixture makers, decor item and finishing material manufacturers and other related businesses.
L-Room furniture configuration software presents an extensive variety of products in all possible modifications, materials, colors, and textures.
Infinite Product Customization Possibilities
The virtual 3D product customizer makes it possible for clients to see all the options available in stock in true-to-life conditions. It greatly facilitates decision making as clients are able to explore their object of interest in the realistically rendered interior.
The objects of customization can be demonstrated separately or in groups making up a furniture collection on a high-end interactive touch table, multi-touch display, in your mobile gadget, or on your company's website. The number of presented items and their options are only limited to your needs and doesn't affect the smoothness of the presentation.
L-Room is a perfect addition to
L-Touch
real estate presentation software: the application has it all to become a trump card for developers and construction companies to play in the property market.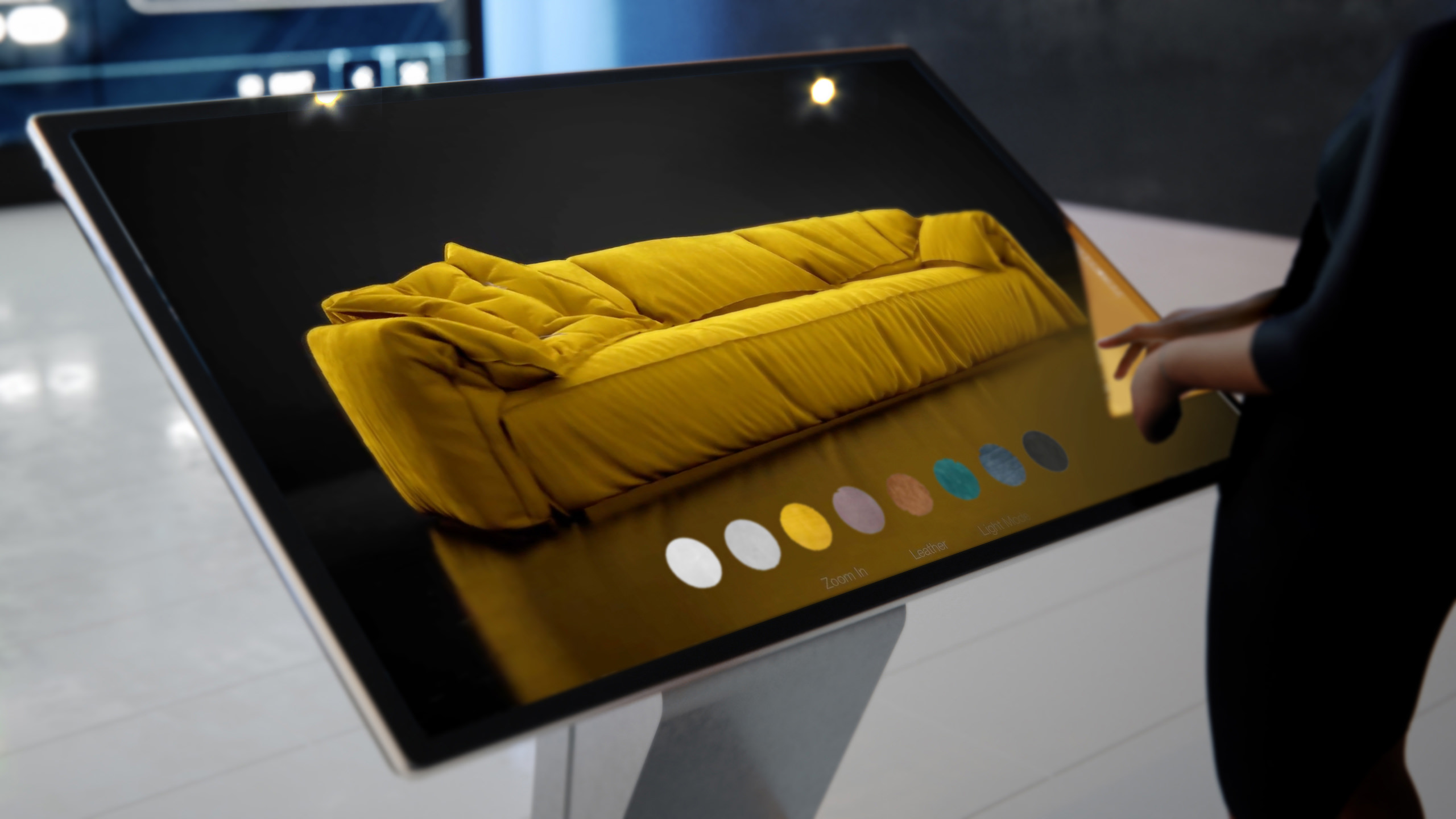 Great Addition to Your eCommerce Business
L-Room is not only an innovative sales solution that may help furnishings producers stand out of the rest of market players, but also is commercially viable as the manufacturers will be no more limited to the size of their showrooms: all the products can be demonstrated in various color/material patterns on just one screen.
Visually powerful product customizer L-Room also allows you to take hundreds of unique screenshots in photorealistic quality. The software may be employed as an e-commerce product configurator as it provides an opportunity to create an unlimited amount of renderings from different camera angles for your online store or other marketing purposes.
Furniture Configuration Interface
L-Room furniture configuration software has a 100% user-friendly and intuitive interface that requires no special skills to navigate. All the features are fully customizable and can be adjusted to your needs and target audience.
360° Product Exploration
Click on the product and rotate the camera freely right and left, up and down to see how it looks from different angles. Rotating makes it possible to obtain a full picture of how the furnishings will look like in the interior. Due to the full immersion effect, this process feels as natural as if you saw the item in real life.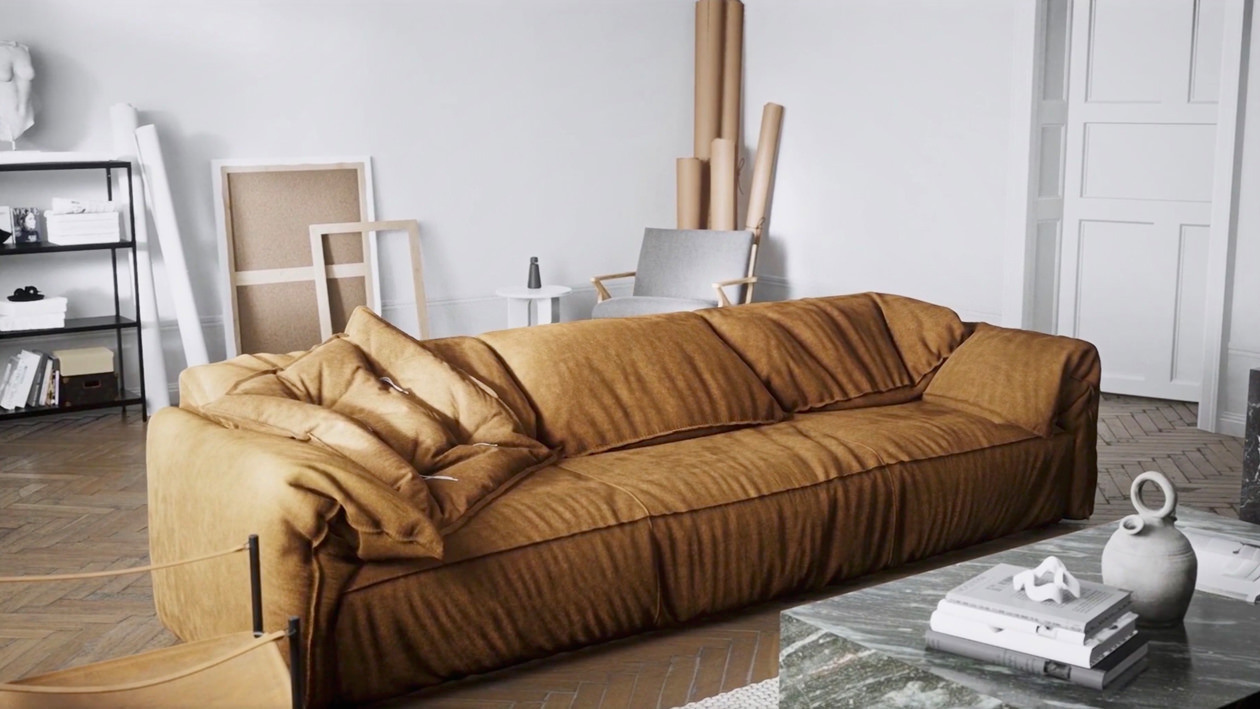 Finishing Selection
Apply different types of materials and see how they look like in various color options. Explore how the chosen finishes fit into the interior space.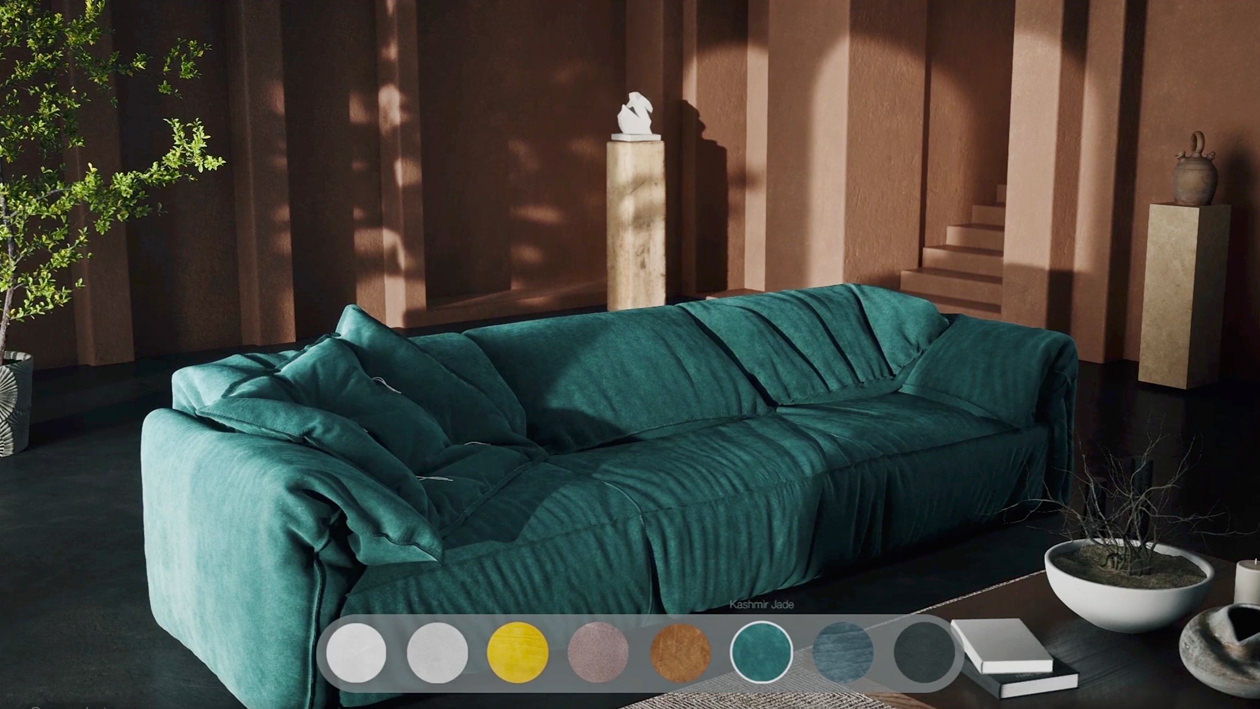 Zoom-in Mode
Zoom in to look at the materials in great detail. The high quality of the zoomed-in finishes gives you a comprehensive picture of its characteristics making it a fine alternative to seeing the materials in real life.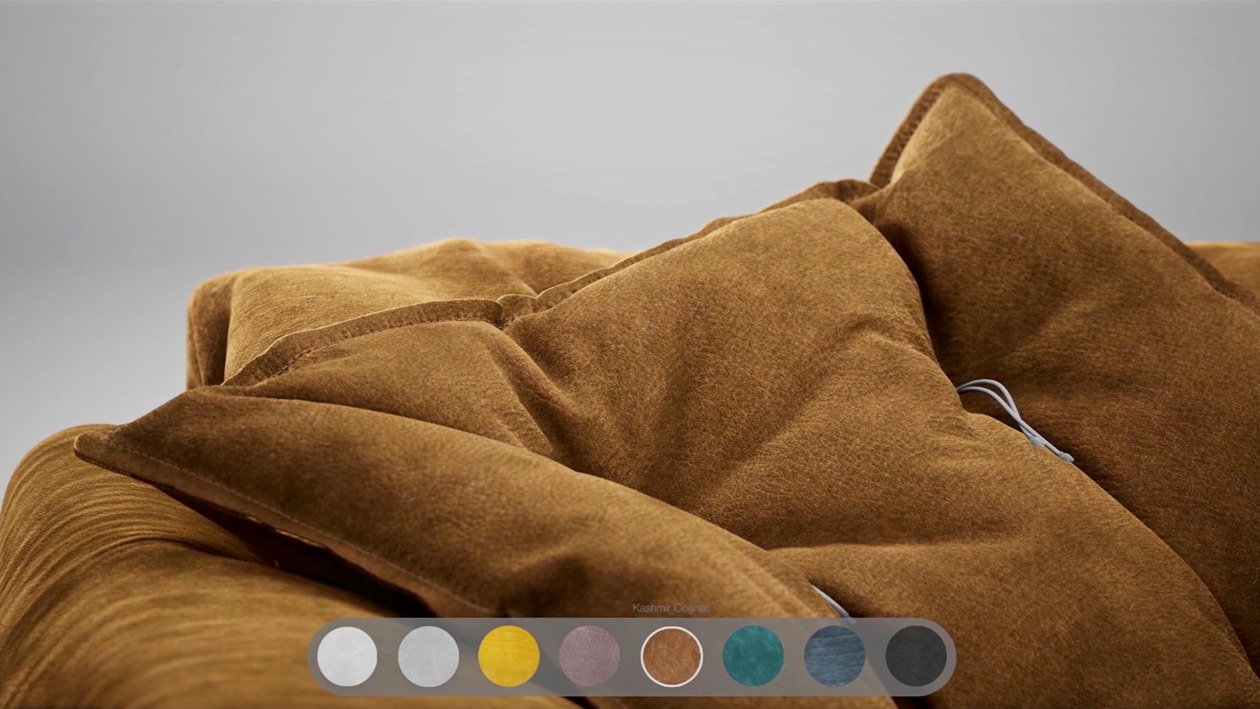 Studio Mode
The 3D configuration application can also boast of the modes dedicated to presenting the product in various room lighting conditions. It can be showcased in standard interior spaces provided by Lunas or interiors exclusively designed according to your specifications.
What's more, L-Room toolkit has Dark and White Modes to view the materials and colors in day- and nighttime lighting conditions and have a better focus on the product itself.

Taking Screenshots
Set up desired cameras and take photorealistic screenshots of the items. This feature allows you to present your product from different angles and create hundreds of unique renderings making it a perfect addition to your e-commerce and marketing materials. Send the high-quality imagery to your or your client's e-mail right away directly from the application.

Product Gallery
All the screenshots are stored in the integrated gallery where you can compare different finish options to find that very combination or pick the best ones to showcase to your target audience.

Frequently Asked Questions About
L-ROOM Software
The price corresponds to the project complexity and scope of work to de done and is defined at the project initial stage.
L-Room is a desktop application and it should be run on a gaming computer with the following specifications: processor - Intel Core i9-9900, memory - 32GB DDR4, graphics card - GeForce RTX 2080 Ti.
Currently, we're reviewing the possibility to port the software to mobile gadgets. However, the model we're currently running on a personal computer with a multi-touch display is rather heavy, requiring a powerful video card to support it. The application can be run on every powerful portable device with the corresponding hardware.
Remote access to L-Room can be enabled with the help of Pixel Streaming. In this case, you can access the application by a standard website link.
The screenshots are sent as .jpg files in 4k resolution to the indicated email.
Sure. You can explore your product by rotating it 360 degrees or switching between the preset cameras - we expect you to specify this at the project initial stage.
You can run an unlimited number of L-Room projects from one device separately, but not simultaneously.
L-ROOM product customizer use case:
Learn how Lunas L-Room configuration software may drum up interest among your current and potential clients and propel your sales practices to a new level.
Copyright © 2015 – 2020 Lunas Visualization Company • Worldwide 3D rendering solutions • Privacy Policy