About Thermoform company
Established in 1994
Number of employees: 15-200
Industry: construction
Product: kitchen doors and cupboard componentsHeadquarters: Nicolet, Québec, Canada
Pain points
Need to showcase a wide range of products constantly growing in number via one user friendly solution
Lack of a tool for kitchen design
Need for an online interactive solution
No longer stuck in a showroom
Choosing a new kitchen design can be challenging at times. With myriads of manufacturers in the market striving to cater to any taste, chances are choosing a kitchen design would turn into an endless journey moving from showroom to showroom.
As a well-versed kitchen door and cupboard manufacturer that has been around for more than 20 years, Thermoform has accepted the challenge. The range of door designs with multiple colors and textures variations has been constantly growing. For this reason the company was looking for a visually-appealing showcase software with the 3D configurator baked in to encompass the versatile nature of their products.
Interactive tool to accelerate kitchen configuration process
With over 200 colors in multiple textures, finishes and various door profile options, Thermoform was striving to find a multi-functional yet user-friendly solution to accelerate the sales process and to embark on a new path of kitchen configuration. L-ROOM 3D product configurator has become a game-changer in streamlining the kitchen configuration process and showcasing the wide array of Thermoform products.
Beneficial features of Thermoform kitchen configurator
Access remotely or in showroom
Having access to the software both remotely and in the showroom was one of the main Thermoform objectives. The customers can log into the application using the desktop version or via streaming. The software linked to the cloud database system enables the customers to save progress in projects, browse through project version history and use dynamic filters in catalogs.
The users can begin their creative journey right in one of the three ready-made kitchen templates or click the "create my kitchen" button and start designing the kitchen from scratch.
Image queue
When it comes to big decisions we all want to share our thoughts with friends and family. Sometimes it's better to show rather than tell. Now Thermoform customers can easily show their friends and relatives their future kitchen paradise.
With L-ROOM Thermoform customers can make an instant screenshot of their future kitchen or turn it into a high-resolution rendering. High-quality renders take time, but LUNAS managed to streamline and speed up the process through the image queue feature. All images are stored in the Image Queue menu section, so the user can screenshot an unlimited number of product variations and select the ones they want to render at the highest quality.
Lighting adjustment slider
Lighting plays a key role when it comes to interior design. L-ROOM online configurator allows the customers to design their kitchen from scratch and arrange the windows on any wall. The lighting adjustment slider will help the users adjust indoor and outdoor lighting to match the position of the sun. This way the users can mimic their real-life kitchen setting to preview the product in their unique space.
Wall slider
Details matter, especially if you are creating the kitchen of your dreams. Having this in mind LUNAS implemented a wall slider for smoother work with corner cabinets. Thus the customers can have a closer look at the cabinets as they slide moving on the predetermined trajectory from corner to corner of the wall.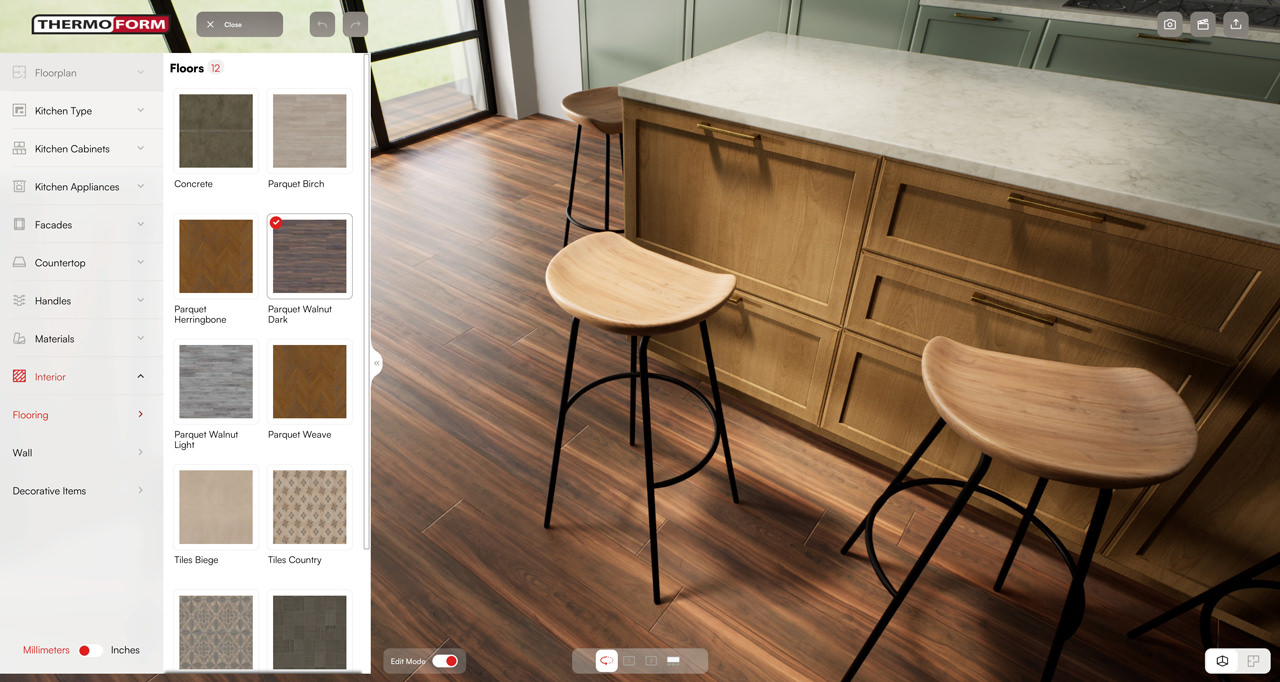 Six camera angles
The configurator allows the users to take a look at their kitchen design from six camera angles (360 orbit camera, 1 front camera on each wall, 1 camera for the kitchen island close-up) giving ultimate possibilities to explore the future kitchen at home or in the showroom.
The power of autosave
Losing your work progress because of a poor network connection is frustrating, we all have been there. For this reason in case of a disconnected session the results will be saved automatically.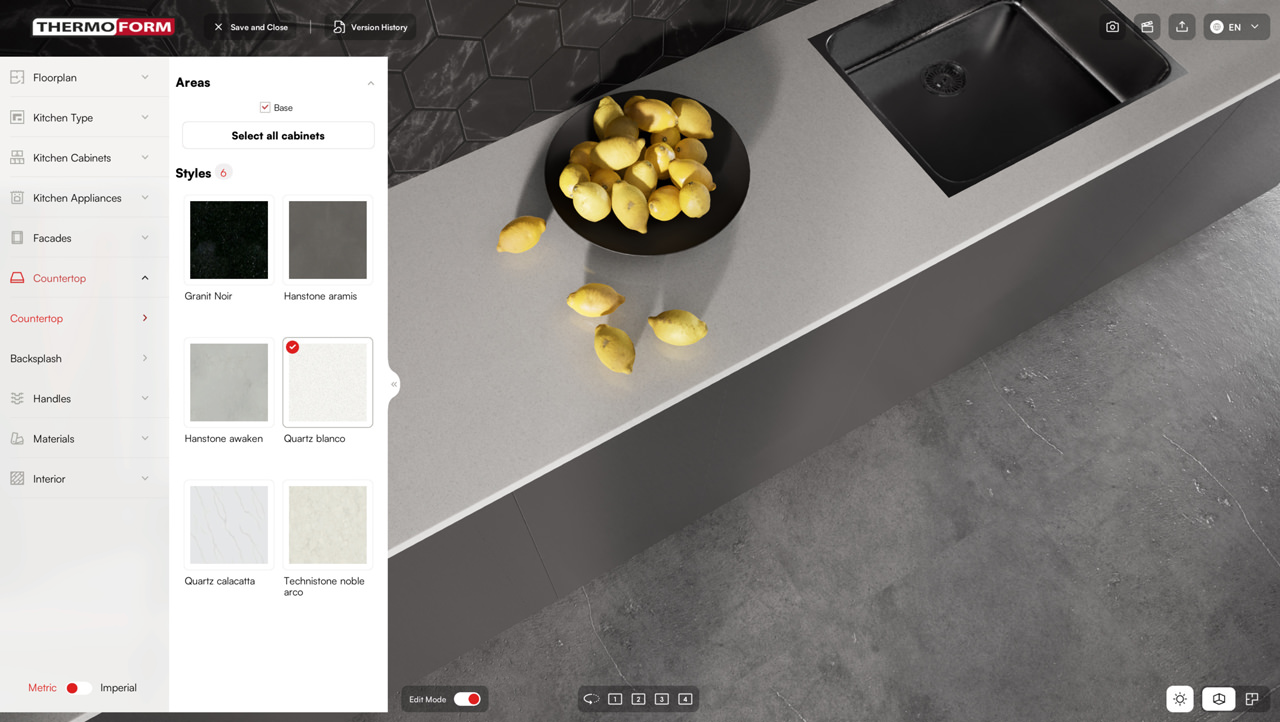 A perfect vehicle for sales opportunities
Thermoform opted for LUNAS services and applied a custom-built L-ROOM configurator on their exhibition stand at The International Woodworking Fair, North America's largest design trade show and a top destination for the global woodworking sector hosted annually in Atlanta, Georgia. Thermoform showcased a wide spectrum of their products on just one screen in a user-friendly application and impressed the visitors with incredible kitchen 3D visualization.
The configurator streamlines the sales process giving the users ultimate possibilities in assembling a custom kitchen interior. Users can recreate their existing kitchen at home or see Thermoform products in a ready-made kitchen template while also enjoying the photorealistic quality of kitchen fronts, finishing materials, household appliances and other details.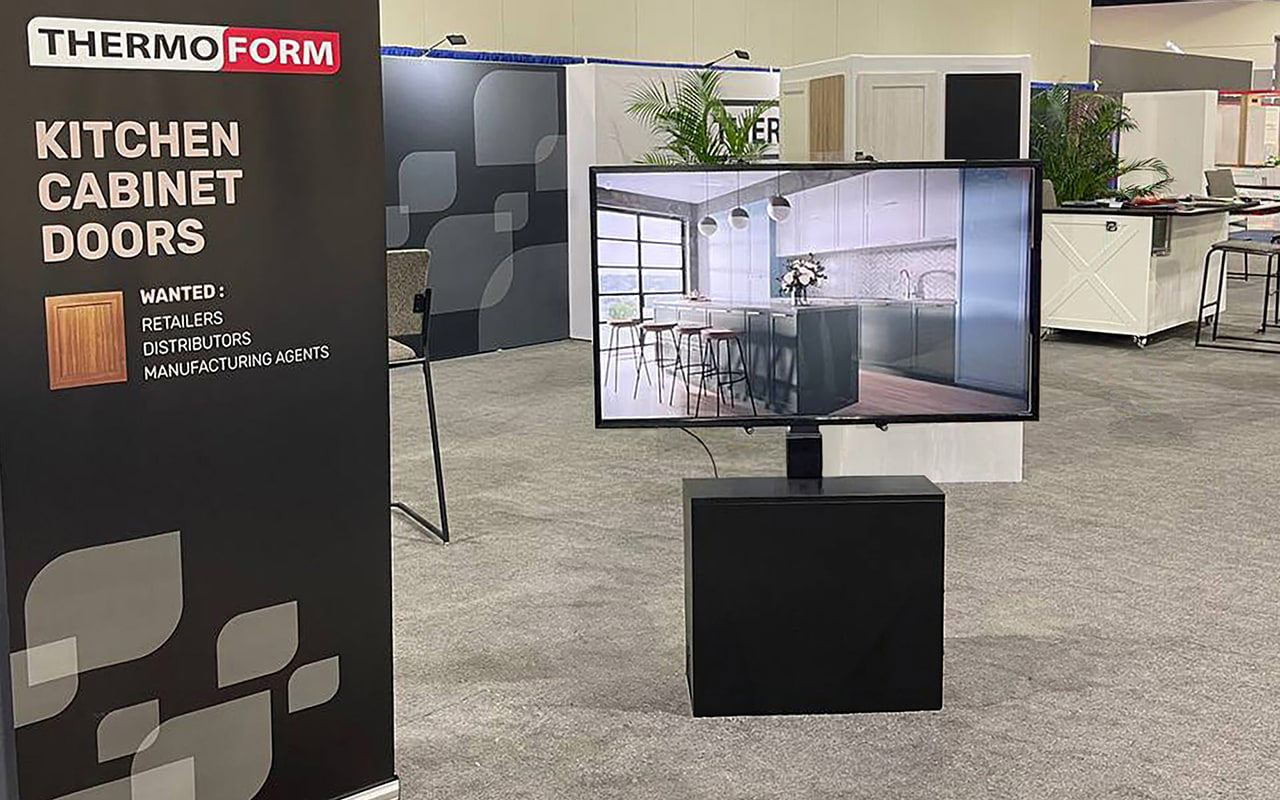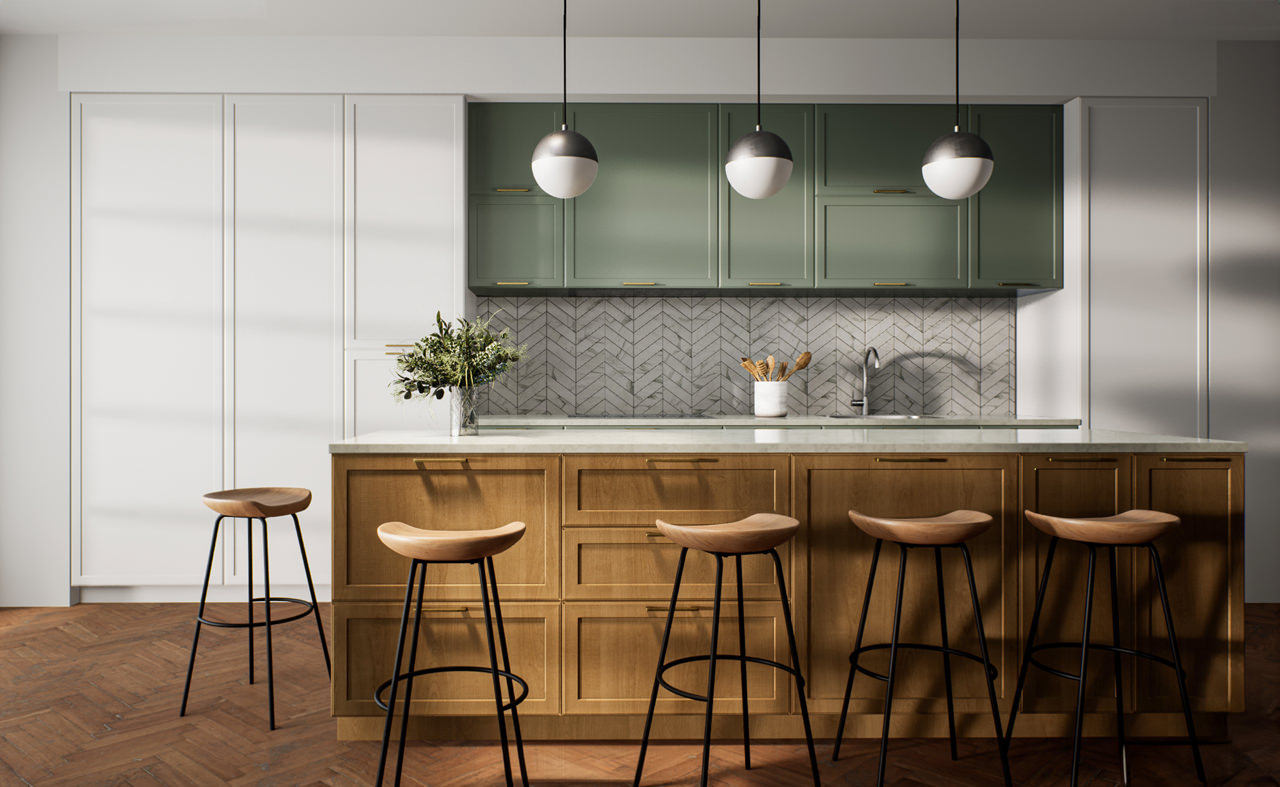 The software accelerated the process of content creation serving as a powerful sales and marketing tool with nearly endless possibilities of generating photo and video content in just a few minutes. Now Thermoform sales team can provide their customers with plenty of customer-specific visual material to convince them and their beloved ones.
The future of interactive 3D configuration tools
Always striving for delivering top-notch results to our clients, LUNAS are planning to explore all the possibilities to improve our interactive 3D configurator even more and to constantly enlarge Thermoform product database.
Are you feeling excited about implementing L-ROOM to boost your sales and enhance the workflow? Let's talk! Schedule a demo call with us to learn more about interactive 3D online configurator!