The days of professional photographers with high quality cameras under controlled lighting, heavy studio setups and photo retouching software are gone. Now we have product rendering studios that offer a more advanced technology than traditional product photography – 3D product visualization. Simply put, product rendering is the creation of photo-realistic still images and eye-catching video animation in 3D environment by digital artists using advanced rendering tools (programs + computer power).
Lunas 3D product rendering company focuses on developing highly detailed and photo-real product renders and animation. There is no item too big or too little. Our team includes internationally experienced CG artists with the technical and innovative capabilities to make your objects shine. Thanks to advanced software, Lunas product visualization company can implement virtually any concept you have – from a cozy eco-house in the jungle to a super-high-end mansion with a swimming pool. Once you've decided what you want to showcase, it's time to get your item's full potential.
The final visual materials of an object are used by marketers for conceptual, promotional, advertising and e-commerce purposes long before the product is actually created. To help buyers, investors, and partners appreciate the potential of your future products or the scale of your project's scope, it is crucial to show them exactly what the final product will look like – whether that be new sofas, wardrobes, or chandeliers.
The area of product rendering services differs from architectural visualization in an unlimited range of topics and directions. It focuses not only on buildings, premises or construction complexes, but almost on any subject of the most diverse purpose and application. It may be a car or technical device, household items, a plant, an animal, a person, a fairy-tale character – any body of living or inanimate nature that exists in reality or is invented by the authors.
We offer photo-realistic 3D product visualization services that grab the attention of any interested client and are mirror reflections of your concept ideas. Whether you wish to showcase a brand new commodity or develop a walk-through tour for a residential or commercial property still under building, our solutions can help you reveal clients and colleagues the closest thing to the genuine object. Speaking about a new device that does not yet exist, 3D product visualization is the only way to get an exact virtual copy of it.
Using photo-real rendering services is an effective way to showcase your items without having to provide actual physical samples. Instead of relying on physical samples, 3D models can be produced from photos, drawings, and simple descriptions. Once you have the ready-to-use CG objects, you can reuse them for marketing campaigns in the future. You'll save money and time by avoiding a plethora of costs associated with physical samples.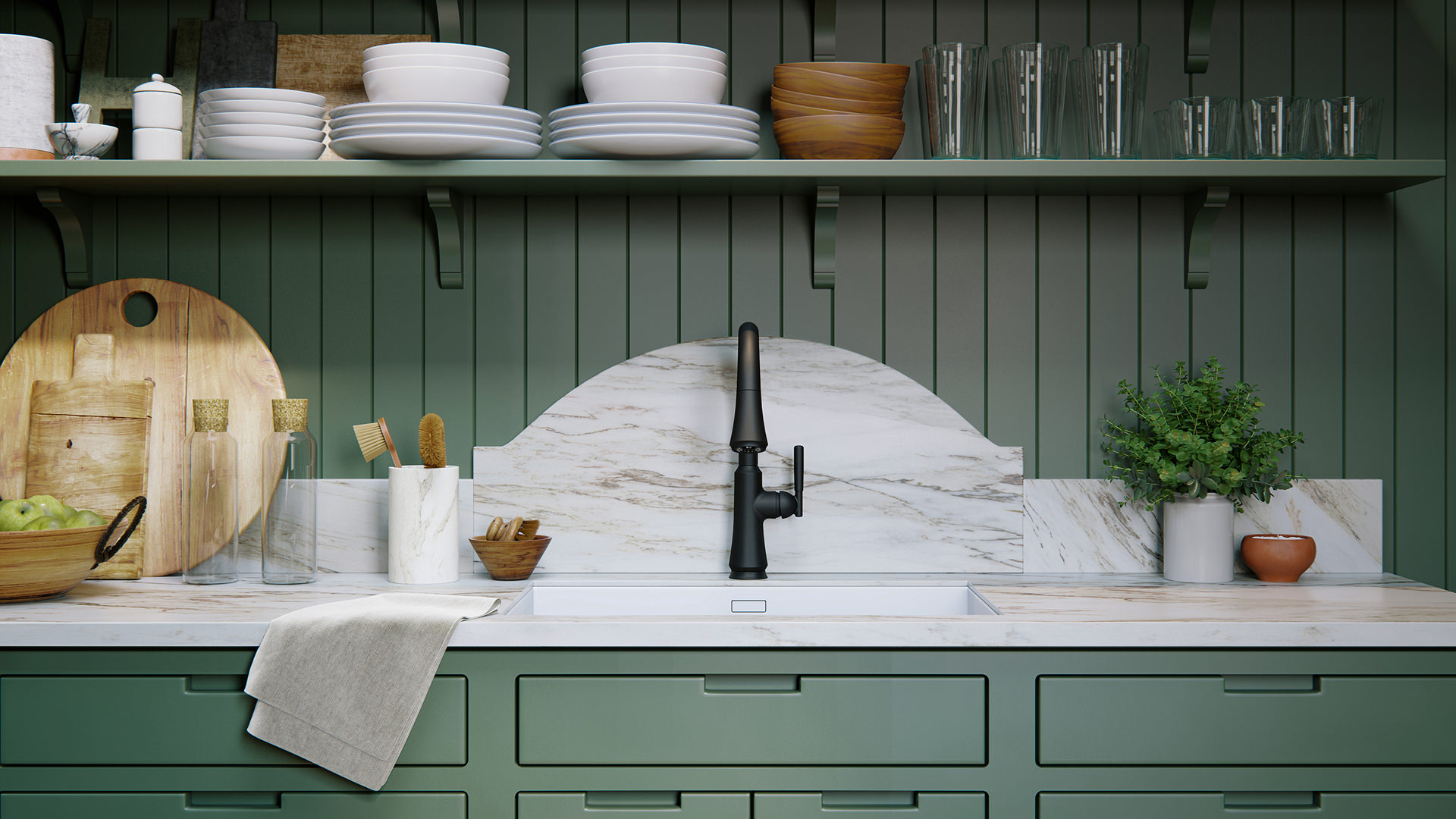 Revolution in product prototyping
3D product rendering has replaced traditional prototyping and revolutionized the industry's entire approach to how producers develop and promote their products before they go into production or enter the market. Nowadays it sounds absurd to make a prototype for each minor change in the product's design. Not only does it take more time, but it can also lead to higher costs. It all depends on how complex the project is, but the final price of the prototype could rise to several thousand dollars if you add in the costs of components, labor, and transportation.
After preparing engineering files and sending them off to the producer, you're left waiting on a model you wish to start marketing right away. And if there are last minute changes? They might not make it to the producer in time, meaning you might be waiting weeks for a new prototype. Today, vehicles, motorbikes, and recreational vehicle are all prototyped using 3D visualization to evaluate ideas and styling, examine the form and fit, make 3D printed plastic parts, and produce samples and tools at low cost. Once the automobile goes into production, 3D rendering helps create compelling marketing.
E-commerce business booster
Small changes that would be difficult with photography (like specific water beads on a beer can) are no issue for 3D rendering specialists. Marketers can benefit from this high level of accuracy by utilizing light to make item functions pop, or provide examples of how an item may fit into a room. Manufacturers and product designers are able to create a more profitable 3D model of their product at a minimal cost and experiment with various materials, design elements, patterns, textures, color settings, lighting, zoom in and even look inside. A single product can be displayed in multiple angles so that the viewer can see it up close and learn how it works.
Online stores enjoy a competitive edge because 3D product rendering companies offer a unique opportunity for buyers to choose the products that they feel most comfortable with. This means that buyers will give preference and only choose products that are easy to see and compare from all angles. Customers can see the 3D model in 360 mode and get much more information than with regular photos. Studies have shown that visuals are powerful marketing tools. Research found that humans can process images at about 60,000 times the speed it takes to understand text.
Advantages of 3D Product Visualization
AR and 3D are instruments of business transformation. By providing a customer-centered view of products and services, they can help businesses reduce costs and product stock. They also enable greater innovation, and can be integrated with back-office systems. The benefits of 3D product images go beyond generating a higher ROI. Let's examine how 3D product rendering services can be beneficial for your business. The advantages of product visualization are numerous. Among them are increased conversion rates, improved customer experience, reduced return rates.
Many businesses are making an effort to display more appealing product images on-line. High quality 3D images practically ensure visual consistency for future line of products. This has a huge effect on the visual appeals of product catalogues and on-line shops originating a trustworthy and expert appearance. Recent surveys revealed that digital shoppers expect eight to ten photos and up three videos to be displayed on every e-commerce product page. Small-medium businesses such as Amazon, IKEA, and eBay make use of 3D product visualization services when selling their consumer goods. IKEA extensively utilizes 3D rendered still images of products in its catalogs, websites, promotional and other marketing materials. Large e-commerce websites like AliExpress and Amazon often have renderings and 3D animation videos to showcase the products in a beautiful manner.
Using 3D product visualization for your e-Commerce website will increase customer engagement and make the process more efficient. Studies show that 60% of consumers want to view items in 3D or AR before purchasing. These consumers are willing to pay up to 20% more for this type of product. Whether you want to add augmented reality or 3D product renderings, you will see significant returns from this marketing method.
The conversion rates may get even higher with photo-realistic models, deployed through a high fidelity interactive platforms, that help to take the final step in the buying process and boosts customer confidence. According to Cappasity's market research, 3D product renderings increases interaction time and decreases the rate of online returns by as much as 80%, while interactive 3D representations give a 10% increase in conversion rates. Modern shoppers expect a personalized shopping experience.
By offering customers the ability to personalize goods using a 3D product configuration software, retailers can differentiate themselves from their competition. In addition to offering customers the ability to customize their purchases, virtual product configuration improves the client-customer relationship. With interactive product configurators, customers can view products from any angles, zoom in and out to fully inspect the object, and change its features, color scheme, materials and other attributes. These capabilities have made 3D product visualization a highly beneficial tool for e-commerce sites.
Businesses that rely on outdated 2D imagery will struggle to meet their customers' expectations. They will likely face high returns and poor customer retention. Modern 3D technologies can make a world of difference, especially for companies that offer many item variations. The beauty of 3D product visualization lies in its ability to help brands present their commodities in context. As consumer expectations have evolved and technology advances, the use of 3D product rendering power can help e-commerce brands increase sales.
A jewelry product, for example, can be represented in a 3D model to show off its shine, gem sparkle, light reflection, and unique design. It is important to provide prospective clients with as much information as possible when they are making a purchase decision to trim confusion and cut through complexity. Photo-realistic images are also great for educational purposes, serving as pointers for a comparison between the two.
Using 3D product visualization, e-commerce brands can reduce the likelihood of consumers returning a product. It also gives consumers the ability to try an item before they pick it up, thus reducing the return rate by as much as five times. In addition to offering a lifelike experience, photo-realistic product renderings can improve the overall shopping experience and reduce the chance of customer dissatisfaction. By bringing a product closer to the customer, CG artists can engage them in immersive storytelling and ultimately persuade them to make a purchase.
As the digital market and the democratization of the internet have evolved, consumer buying habits have changed too. Returned products have become a financial burden. In fact, according to a recent UPS study, up to 27% of consumers return goods for non-conforming reasons. For furniture companies, it's essential to understand why so many customers are sending the items back. Currently, 30% of furniture products are returned to the manufacturer. The result? E-commerce sellers have to spend money on reverse logistics and expand warehouses to meet the rising return rate.
Using 3D visualization to showcase products online is an effective way to ensure that shoppers are happy with their purchase and reduce return rates. In fact, one recent study revealed that clients are less likely to return an item when they can view it in its real size and scale. Realistic 3D renders create product cutouts and interactive room scenes. The resulting 3D images can help buyers see and feel the product's qualities and benefits. In addition to reducing return rates, 3D images of products allow online retailers to provide detailed information, eliminate lengthy text descriptions and technical explanations. A 360-degree view of a product is a popular visual treatment for online stores.
Types of 3D Product Rendering Services We Offer
From the technical perspective, there are four major types of product rendering services we provide:
highly detailed renderings on white background;
realistic lifestyle or contextual visualization;
immersive product animation;
interactive 3D product configuration software for e-commerce business.
We would proudly say that there are no limitations for Lunas company – we provide product visualization services of electronics, furniture, jewelry, even fruits – you name it and we will bring it into the 3D world.
Product renderings with white-space
Whites-pace renders are 3D models that have been placed on a background of plain color, such as white or another color to show the competitive advantages of the product. This allows you to quickly take pictures from multiple angles and perspectives. You can also quickly alter the colors, patterns and textures of your item without the need for assembly or manufacturing. CGI gives you unlimited flexibility to exceed the limitations of photography.
You can modify product still images at any time, as well as change their size or color. This will save you both time and money. Photo-realistic 3D renderings can be a great option for companies looking to create high-quality images. However, it's not perfect. These images may not be exact matches for the product. After receiving their goods, some people may complain about minor differences. While this is a better alternative to traditional photos, it doesn't make it the most effective.
Contextual or lifestyle 3D visualization
Contextual images offer a new way of rendering white-space. It is possible to place a computer generated model on an empty canvas by creating lifestyle scenes. You can add items to your digital model and a suitable background to combine the main object with the surrounding things in a harmonious way.
Lifestyle visualization is a great way to showcase your products in a context that is supportive and communicates your brand. Scenes can be reused to strengthen your brand's image, and create a cohesive look. It can take time to create lifestyle scenes. It is not enough to have a 3D model of your product. You also need the scene in which it will be displayed.
As far-fetched as this sounds, you could efficiently position your product in front of the Eiffel Tower or the Egyptian Pyramids without needing to schedule an airplane ticket for you and your team. That may be an extreme example, but the facility holds true you can make the background anything that you desire it to be.
Realistic 3D Product Animation
3D animation is a graphic technique that uses motion effects to create moving images in three-dimensional space for presenting consumer and industrial products via video clip. As another marketing medium, corporations are increasingly adopting 3D product animation and hire professional animators who bring their brands alive, highlighting special features and functions to help customers better understand them.
Over the past few years 3D product animation services have seen a significant increase in popularity due to their many advantages. The possibilities for 3D animation are virtually limitless. No matter which industry you are in, manufacturers and inventors have chosen product visualization services of Lunas company for creating sales presentations, explainer videos, and other marketing materials. Immersive animated videos offer a cost-effective method to create attractive content and website visual material, position your products on the marketplace, point out strong aspects, promote your unique selling propositions, or generate interest from potential buyers.
Many industries, such as the pharmaceutical and biotechnology, have started to use 3D product animation videos as a way of advertising to help explain complex items (medicines, devices, etc.) more easily and attractively. It communicates information clearly and in an interesting manner that is easy to accept and remember for the audience. They are affordable, easy to use, memorable, and cost-effective. All of this will lead to increased sales and profit. Your sales pitch will stand out if you include a 3D animation of Lunas product rendering firm. Additionally, it is less expensive than hiring a full media production team or renting a studio for product videos.
Advantages of 3D Product Animation
While creating a 3D product animation is a time-consuming process, it's one of the most effective ways to showcase a new product. The quality and detail of the animation will appeal to consumers and help you position your products in the market. The benefits of 3D animation are numerous. Creating such a video will increase buyer confidence and encourage them to make a purchase.
Animated videos are far more effective than traditional product videos for many reasons. 3D animation is cost-effective. It's not necessary to rent fancy locations or hire expensive staff. A team of CG artists is capable of creating a professional-looking 3D product animation that grab the attention of potential buyers and convert them into loyal customers.
Interactive videos are a great way to present your company and make it stand out from the rest. This is much more cost-effective than live-action videography. To create realistic 3D animations, you don't even need a studio crew. You just need to send a 3D animation brief to a product render company. They will work with your to create a realistic final product.
3D product animations allow you to demonstrate the product's internal structure, which can be used to explain the product to the customers. The sequence of the parts can be shown so your viewers know how to assemble them. This is a great way for you to sell your products online. But before you use 3D product animations you must ensure that you have the financial resources to support such an investment.
3D animations not only make a powerful marketing tool but they also help in R&D, testing and development. A 3D video of your product will show its internal details and feature. It can also help you evaluate its dimensions and tolerance. Upload it to social media sites like Facebook and Instagram to be used as a marketing tool if you are selling a product.
Branding a product line is an important step in the sales process. First impressions count, so it's critical to make the right impression. Animated video gives the product a more realistic look and can help customers make informed buying decisions. Using a 3D product animation to showcase your product can increase the likelihood of your target audience seeing your advertisement.
It's easy to view animations on mobile devices and can be shared with a variety of computer and phone brands. This ensures that your 3D content can be viewed anytime, anywhere improving brand recognition and customer confidence. Dynamic videos can increase conversion rates by as much as 80%. Using a 3D product animation helps you tell a story about your product, while showcasing its features and benefits. Social media has become one of the top platforms for marketing products. Its popularity largely depends on the mediums you choose to distribute it. Facebook, Snap Chat, and YouTube are just some of the many platforms to use for this purpose. You can even hire a video production studio to help polish your product's readability.
Besides creating a compelling story, a 3D product animation can also help you boost engagement with your target audience. This is crucial in today's world, where messages must be quick and concise. The average human attention span has decreased from 12 seconds in the early 2000s to 8 seconds today. An engaging video can convey your company's story and values in a way that attracts viewers to watch it through to the end. A higher engagement rate means more conversions.
FAQs about 3D product rendering services
How much do the 3D product visualization services cost?

How much does it cost to render a 3D product? The answer varies greatly depending on the level of service required. For example, if you want an animation of your product, the price will depend on the complexity of the subject and the number of frames needed for the animation. For product visualization using photo-realistic models, the price will be more expensive than a flat, 2D image. If you only need one or two images, however, the cost per image will be much lower. The cost of product rendering majorly depends on the following factors:

Complexity of the article (the number of small elements and overall detail) – for instance, a cut-through render of an engine inside would definitely differ in price from a visualization of a chair. Depending on the complexity of your product, the cost of photo-realistic product visualization will vary widely. Most visualization studios fall into a price range of $450 to $800 per view. A high- quality product model will require more time, and the more intricate the geometry the higher the rendering price. However, post-production is an excellent option for achieving a photo-real look and smoothing out rough edges. It can also improve contrast and brightness levels. If you don't have a large budget, post-production can reduce your overall cost.
Technical specifications completeness – whether we have to model the object from your sketches from scratch or just introduce some minor changes, whether we have to propose several settings options ourselves or recreate it from your mood boards, etc.
Number of renderings – if we have a fully developed 3D model of a product, each following render of it would be times cheaper than the initial one. Moreover, animated video creation would also be a good investment if ordered in a bulk package.
Setting requirements – whether you would like it to be a white space rendering or some contextual or lifestyle images are required.

Per-image pricing for product renderings

Per-image pricing is a common practice in the 3D product visualization industry. In this strategy, the client pays a certain price for each rendered image, and the price scales down as the number of images required increases. Per-image pricing is suitable for smaller projects where the amount of images required does not vary significantly. The cost of a single image may be more expensive than that of multiple images, but the overall time to create and setup the scene is much less.

Generally speaking, per-image pricing for 3D rendering is more expensive than bulk pricing. If your project is more complex, and you need more images, you might want to choose a per-project pricing strategy. It is possible to get a discount based on volume, depending on how many images and how long the project will last.

Mid-level pricing

While there are some high-end service providers offering premium-quality services, the average developer or designer is most likely to need mid-level pricing. That's the bread and butter of the studios specializing in creating compelling images without blowing entire marketing budget.

High-end pricing

The High-End pricing for 3D product visualization is usually aimed at large, established
corporations that prioritize quality over cost. Such a client does not usually have a low budget, but high-end 3D rendering services are essential to the marketing of a new super mall or high-rise development. For these clients, 3D renderings can mean hundreds of presales and the difference between a deal being approved and one being rejected. In high-end cases, you can also request for animated video material.
What are the product visualization steps in Lunas studio?

In order to ensure that your product images look almost perfect from the very first preview, the following steps should be taken into account:

Careful preparation. Collecting all the information on the object ( 3D models, drawings, photos, surface texture) as well as other visual materials (moodboards, reference images, brand books). This would majorly help us in getting all the correct dimensions without making guesses about the location of a particular element in the design and build the model according to the actual dimensions. As a result, the correct proportions will be observed and the model will be made in the shortest time. On this step we also discuss the overall concept of the project.
Creating the model (optional, if there was none provided). The specified parameters must exactly match the scale and proportions of the real prototype. An unlimited number of different angles makes it possible to evaluate the 3D product from all sides.
Texturing – giving dry geometric shapes texture, color and other physical characteristics. This stage is a thorough study of all the small elements, their detailing which give that notorious photo realism.
Lighting and color adjustment. Here we adjust the lighting of the item, select the angle and shape of the light sources and balance the colors.
Adding special effects and vividness to the image in rendering software – radiance, glare, and, if necessary, fog and even drops.
Rendering the final images in agreed quality and quantity.
What do the rounds of previews include?

Conventional visualization process encompasses three rounds of previews:

The first round of gray-scale images, where we check if the geometry of the visualized object is correct and all small details are in their rightful place. Here all the model changes are to be made.
Second round is already rendered with desired lighting and background. At this stage 90% alterations of the overall picture take place.
Third round where we have 90% of the result and only minor adjustments can be introduced.

Surely, if more preview rounds are needed, this can be negotiated and settled. We would be happy to do everything in our power to deliver the perfect result.
What are the benefits of product rendering for businesses?

Small and large companies find the following advantages and benefits in using 3D visualization services:

Realistic 3D images may demonstrate the gadget to customer circles before it's even produced and fall in love with it. Attract more buyers at the presale stage and let them know what to expect.
Product visualization is suitable for any industry. While not every commercial photographer would be eager to switch his field of expertise and start taking photos of AC units instead of food, 3D can recreate any imaginable commodity no matter the sphere.
No limits on size & quantity. When making photos in the studio, there's always a limit on how many products can be brought at once, if they are of a bulky kind. Not every item can actually fit into the studio, so the perfect lighting might be very tricky to find outside. Thus, the wait for perfect weather and time of day which can postpone the product launch for weeks and months.
No shipping fees. All your articles can safely stay at the warehouse without any threat of being damaged in the transportation process. Money safely in your pocket as there's no need to cover the commute to and from the photo shoot.
Any imaginable setting in any quantity. Even if the project to be shown in outer space or with a Pegasus in the background – it's all achievable with product rendering. With L-ROOM interactive product configuration tool you may have many items in varied settings with an ability to render the outcome yourself.
Show gadgets on the inside. Actually cutting the product in half to show some peculiarities of its filling means not only sacrificing the item, but also the inability to present it aesthetically. While with product visualization you would have everything as desired – if some of the details need to be in another color – done, something needs to be highlighted – deal, a video of the wheels rotating – you got it.