Powering Business of the Future
L-Touch is a cutting edge real estate marketing and presentation software built from the ground up by Lunas architectural visualization studio and PropTech company to meet the needs of property industry players.
The interactive 3D application boasts of incredible versatility, extensibility and performance for agents and brokers, developers and construction companies for increased flexibility and profitability on local and global real estate markets.
Great tool to present architectural projects.
Run eye-catching presentations of architectural projects. L-Touch is an elegant solution to showcase your development in a stunning light – spice up the 3D interactive model with as many details as you wish, to create a full immersion for the spectator.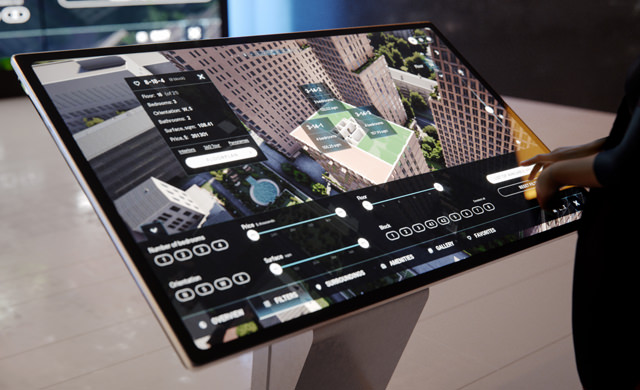 Perfect way to sell property to picky customers.
Advertise commercial or residential real estate property with touchscreen display and easy-to-carry program. No more bulky models — take your presentation materials anywhere you go — trade shows, sales offices or even to your clients' doors.