Visual communication has been the universal language of all nations since the dawn of time and still remains the best way of presenting and sharing of innovative ideas from various fields and industries. Through the history 3D visualization was present in art and architecture and we can see how it has developed to the level that we are used to today. From ancient paintings, first perspective drawings and pioneer 3D models of Da Vinci, visualization has transformed into incredible and useful tool available to everyone.
Nowadays we have advanced methods for expressing our imagination, a broad spectrum of modeling and rendering programs. The conventional meaning of architectural visualization entails the implementation of 3D imagery to create a compelling computer generated exterior design for everything from residential properties to commercial structures such as hotels, office buildings or entire urban complexes.
The architectural rendering is shaping the way architects, designers and builders explore creative options and generate multiple versions of a design and do it more efficiently. Technology is also changing the client's involvement, as 3D visual marketing tools allow potential real estate buyers to experience what the space would feel like in reality, even if the property has not yet been built.
Architectural rendering services are an indispensable asset for designers, architects, developers and construction companies. Lunas studio has a dedicated team of CG artists with professional architectural background and unparalleled artistic taste. We're offering our powerful visualization solutions and presentation media to help you incorporate high-quality 3D technologies in your design or marketing processes.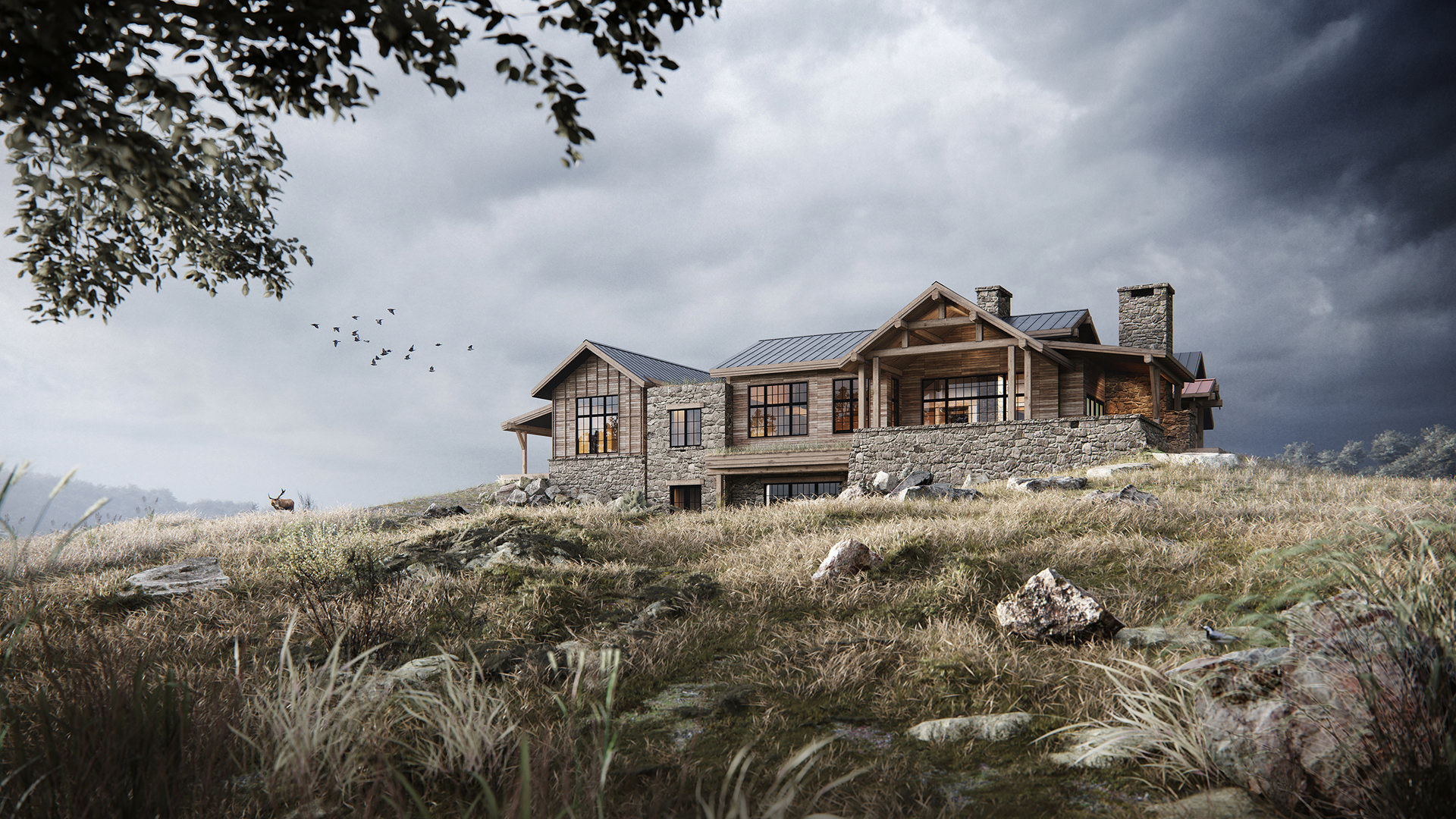 3D Architectural Visualization Services by Lunas Studio
Lunas is a global provider of a extensive range of architectural 3D services, with each of them contributing to the success of an exterior or design project of any scale by promoting its concept in the most compelling way.
1. Interactive Marketing 3D Software for Multi-touch Displays
The most recent development by Lunas is L-Touch – a custom-built all-in-one interactive solution for real estate sales offices. The software is comprised of a virtual interactive 3D model of the developed project (a single building or a residential complex) and numerous marketing materials such as 3D renderings, floorplans and layouts, neighborhood map with nearest amenities such as schools, banks, markets; animation videos, etc.
All the information is presented on one screen, all at hand conveniently organized into a 100% user-friendly interface, which encompasses a vast variety of all-sorting dynamic unit search filters. The interactive 3D model realistically depicts the project in its actual surroundings, allowing the viewer to fly around in any direction just by moving fingers on the touchscreen. Tapping the building zooms in on the project and activates the unit selection tool.
With the help of multiple filters you can narrow your search down based on square footage, number of bedrooms, floor, price, availability. Switch easily between available 3D floor plans or 2D layouts and compare them by tapping your fingers on the toolbar and dragging them across the screen. Cut through the floors to feel the space with high-fidelity 3D floor plans and compare layouts of different apartments.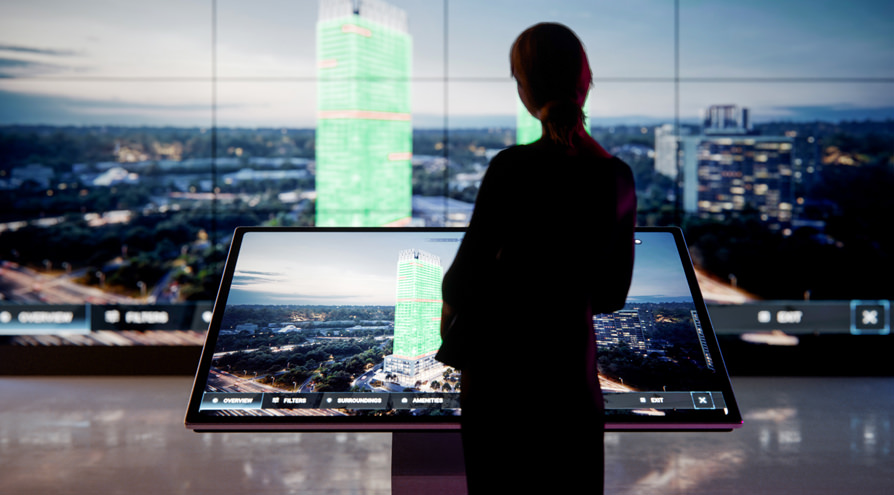 L-Touch can be linked to your CRM system. It features a dedicated customer entry prior to every presentation session and later on offers a possibility of following up your potential clientele with a personalized email including a PDF with full information on the properties they have added to favorites during the project demonstration.
You can switch between day and night mode or displace the sun in its real course, from sunrise to sunset, by moving your finger across the scale. The interface is highly intuitive so you can easily access any sections and features: unit search with various filters, rendering and photo gallery, amenities and neighborhood map, etc.
This interactive marketing solution revolutionizes traditional sales process with just the means of the advanced software and a touchscreen – and a whole new world unwraps underneath your fingers.
2. Architectural Still Images
Exterior still images provide an accurate means for analyzing future buildings from every angle for a fuller understanding of what the final design will look like in real life. When used for advertising, 3D renderings can display many angles that highlight the best and most interesting features of a design for buyers.
Still images are perfect for both online and printed mediums. You can boost up your company's portfolio with a gallery of feature rich 3D visualizations, promote your project on social media or online listings.
3. Architectural Animated Videos
Animation videos are a very powerful addition to still 3D images. Animations enable buyers to explore a space and get a strong sense of its features, size and overall feel by carrying the viewer through each and every corner of a property or around a site. These immersive rendered videos are perfect for real estate agents as they allow buyers to experience what it would be like to be at a property without actually traveling to it. For exceptional presentation of real estate projects Lunas offers cinematic architectural trailers with dramatic time-lapsed effects of lighting going from dusk to dawn.
4. Interactive VR Tours
Interactive VR walkthrough tours take the buyer's experience to the next level since they can use virtual reality equipment to step into an exciting, dynamic virtual world and interact with it. This deeply immersive technology is likely to be a major player in the future of architectural design as architects can gain real feedback and make sales on properties that are not yet constructed.
Our studio develops interactive tours and animation using Unreal Engine, advanced program primarily used in the gaming industry that is as powerful for creating excellent material and lighting quality in architectural VR projects. The solution for an immersive showcase of architectural projects by Lunas is totally customisable.
Viewers can explore and interact with the scene, experience to be built spaces: teleport the distances and wander through the site, change the time of day to see how the property is illuminated – the possibilities are only limited by your own imagination.
The immersive effect is enhanced by sound accompaniment to the virtual visit. Interactive virtual tour resembles a game – that's why the information about a "place visited" presented in such a way imprints in the conscience as if of already visited place.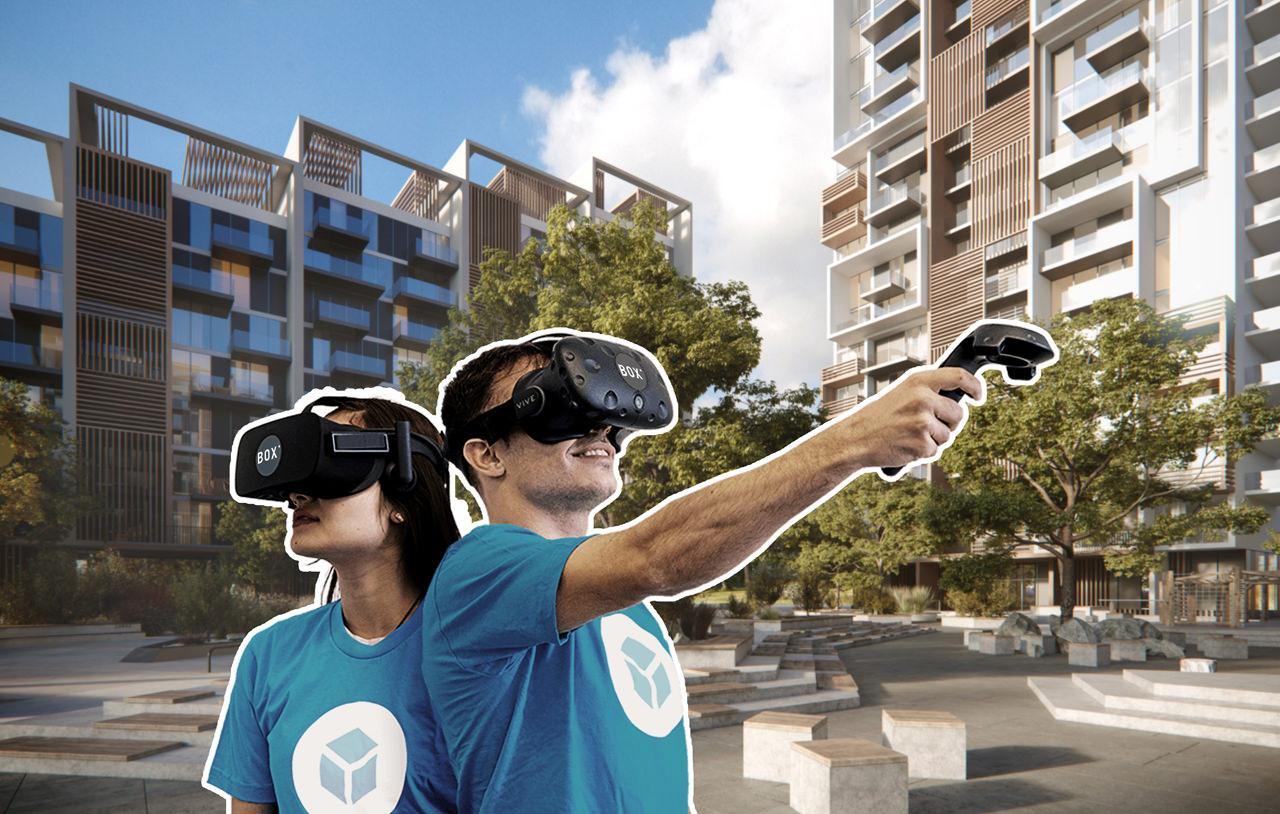 How We Create Architectural Renders
We developed a 5-step process to expedite tailor-made 3D still images to our clients. This workflow provides seamless experience from the cost and turnaround estimation to the final deliverable. It consists of the following phases:
Phase 1: Submitting materials for a quote
Each new project kicks off by defining the essence of the task and gathering the client's requirements and original files. The necessary information package includes 3D models or CAD drawings with material selections and concept images. We provide an individual quote based on the submitted data and approve it together with an estimated lead time.
Phase 2: Preliminary rendering
We develop a first draft image with textures applied or a clay rendering to approve the geometry, environment and propose the optimal viewpoint.
At this stage, the client can amend up to 40% of the scene this being the major changes within the scope of the project.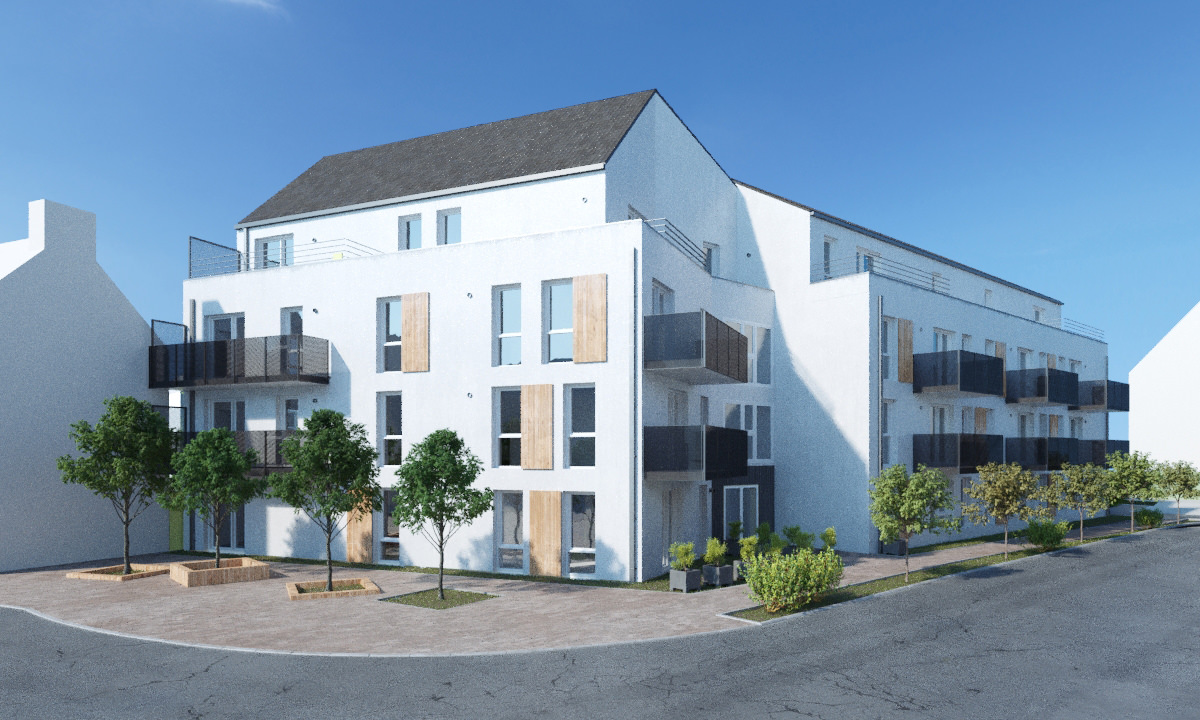 Phase 3: Revised rendering
We work through the feedback and reflect necessary corrections in a second preview. This stage is set to build a complete 3D scene with all the details and materials but in neutral lighting. The changes at this stage can affect 15-20% of the render content.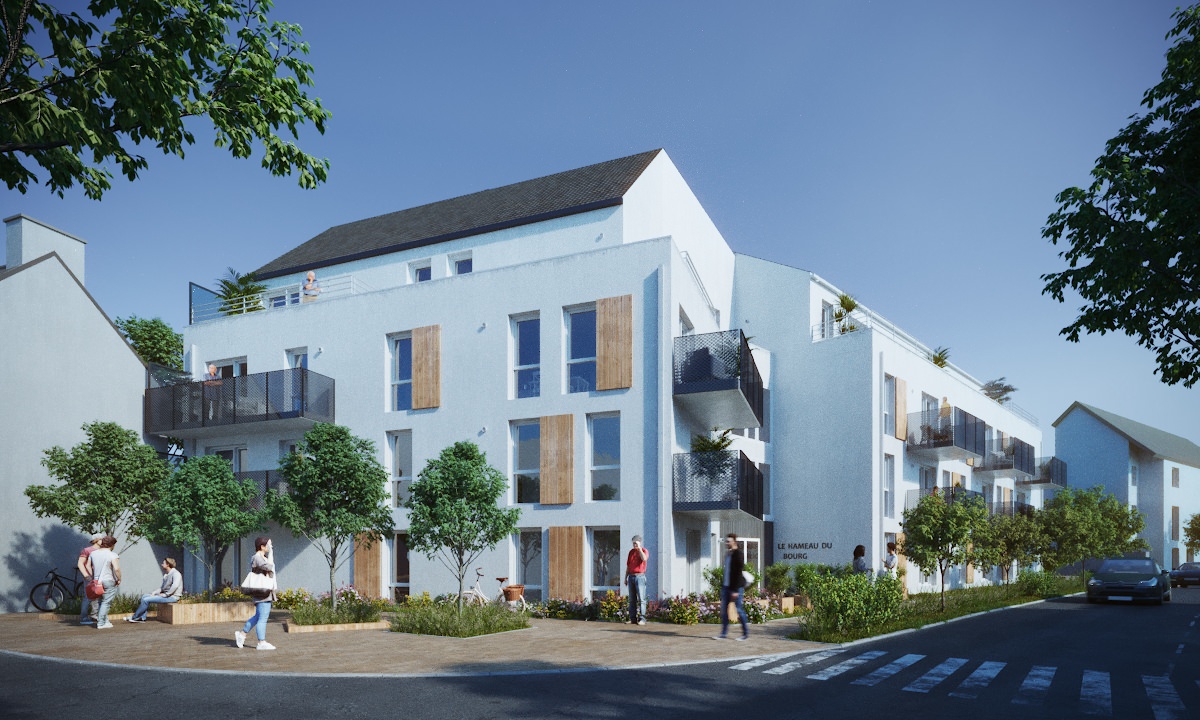 Phase 4: Pre-final rendering
This stage involves choosing a most beneficial lighting option for the render and final material adjustments after the 3D scene is completely built and approved in terms of its components. We render out another preview to ensure compliance of the image with the concept.
Phase 5: Final rendering
Once some finishing touches and minor tweaks are applied in the post-production, we deliver the end result in high resolution.
Architectural Rendering Software and Tools We Use
Photorealistic quality and high level of detail refinement are key to creating top-tier architectural visualizations. Our CGI artists utilize the most advanced modeling and visualization tools to achieve accurate representation and strong visual impact.
The original models submitted by the client can be from SketchUp, Revit, Rhino, AutoCAD or any other software which we then convert into Autodesk 3dsMax for further geometry fine-tuning to ensure correct texture mapping. Using this high performance technology coupled with Corona Renderer or V-Ray plug-ins we commit to the meticulous adjustment of materials, textures, and illumination at the early phases of the project.
Such proactive technique allows to develop the intended look faster and minimize the post-production input focusing on the high quality of the raw render, which contributes to an extremely realistic effect. Since all the elements of the design and their visual properties are completely recreated in 3D, our artists only resort to Adobe Photoshop to polish the image and make small-scale post-production adjustments as the very final step.
Such include color, light and shade correction, editing minor glitches, highlighting the most significant objects, and adding effects for mood and atmosphere.
Architectural Visualization Post-production Techniques
When visualizing architecture, studios can deploy a broad array of rendering techniques and post-production styles or create their own signature aesthetic in order to add narrative, emotion and life to each image.
Exterior visualization styles range from the minimalist sketch-like renders and more elaborate watercolor still images to extremely futuristic or even otherworldly representations of design concepts. With today's powerful rendering software imagination can be the only limit. In our studio CG artists mainly work towards realism by resorting to matte painting technique.
These particular styles allow to create astounding images that are visually indistinguishable from a real life photo. The authentic experience of a space is enhanced by hyper-realistic textures, patterns, and materials with natural lighting, shadows, and even weather effects.
Matte painting, an artistic tool widely used in cinema and video game industry, is involved in creation of lifelike environment and landscapes in post-production using photographs, textures, and raw renders. Such artistic approach has a practical value to it by allowing city developers to visualize how a new structure will blend with existing surroundings or fit into an actual cityscape.
How Much Does an Architectural Rendering Cost
In our practice of working closely with the clients to tailor our solutions up to their particular needs we estimate each new project based on the complete client's brief containing all the data necessary for project performance. Costs for 3D visualization services are mainly defined by working time allocated for completing the scope of works and will vary depending on the complexity of the project.
There are several revisions budgeted in the estimated cost to make sure the work fully complies with the client's intent. During the project we allow 2 rounds of major changes and 1 round of minor adjustments before the final approval. After that we can make any necessary alterations to the final rendering at the additional cost.
The original format of the design influences the price formation too: constructing a 3D model from draft files and 2D plans will take more time and efforts. If your original design is already in 3D, it will help to save up on modeling and your rendering can be turned around more quickly.
Clients can benefit from opting for a greater number of images. We eagerly lower the prices on extra views of the same environment. For example, after the whole area has been shown with 2 or 3 general views, the scene could be complemented with additional close-ups to focus on particular objects or materials, which is difficult to convey in general. This way you can showcase your project from various angles and reduce your costs considerably.
When it comes to correct surroundings representation, no location is impossible for us. Throughout the years we have worked with architectural visualization projects in the Netherlands (Rotterdam, Nijmegen, Maassluis), United Arab Emirates, France (Paris, Marseille, Lyon, Nice), Australia (Canberra), Canada (Vancouver, Montreal, Toronto, Quebec, Calgary), United States of America (Chicago, New York, Miami, Dallas, Los Angeles), Germany (Berlin, Frankfurt, Grünwald), Spain, Italy, United Kingdom (London), Belgium (Brussels). Each country was carefully represented not only architecturally, but also culturally and spiritually.
Accompanying 3D Visualization Services
Run interactive real estate marketing & presentation application to showcase architectural complex on touchscreens
Use computer-generated motion videos to present planning solutions & advertise commercial or residential complex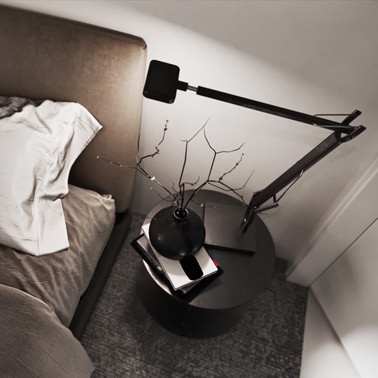 Explore the property under construction & sell apartments with lightweight web-based architectural or interior VR tours