Company profile: Hilltop Surfaces, a leading distributor of natural & engineered stones with over 2 decades of experience.
Domain: The company supplies granite, quartzite, porcelain, quartz, and other natural and semi-precious stone slabs for kitchens, bathrooms, fireplace mantels, outdoor barbecues.
Location: Ontario, Canada.
Mission: to create a virtual showroom with customizable surfaces to encompass multiple stone collections and the great variety of slab application within the interior with the possibility of generating unlimited high-quality content for social media and e-commerce.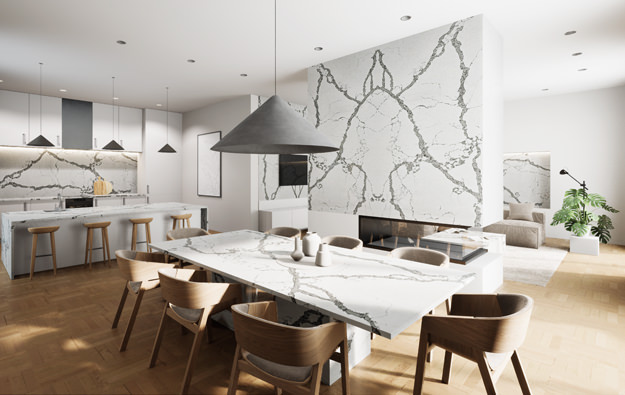 L-ROOM interactive product configurator has already demonstrated notable efficacy for furniture and textile manufacturers and now continues gaining recognition among other kinds of product inventors. This time, our collaboration with the Canadian stone slab distributing company Hilltop Surfaces revealed a new side to the versatility of the software implementation.
Businesses catering to the global market for such a diverse and multifunctional finishing material as natural stone are often challenged by the limits their product poses in terms of demonstration. First of all, we are talking about the showroom size which should be capable of accommodating all the in stock collections. Then, there is a constant quest for simple and tech-savvy solutions for display of all the possible ways the materials can be applied in the context of home furnishing.
By introducing the innovative configuration and sales solution in their E-commerce, Hilltop Surfaces had their specific needs covered in one fell swoop. L-ROOM enabled the clients to explore all the products available in true-to-life conditions and customize the virtual interior with the stones collections on just one screen. Whereas the manufacturer got equipped with a powerful content-making tool to create images and videos of various combination options of their products directly in the software.
L-Room Key Functionality for Stone Slab Distributor
The interactive customizer facilitates the customer experience of browsing through the stone collections by locating them all in a realistically rendered environment. Customization tool provides infinite variations of material application in the interior that is fully in the viewer's control. The virtual showroom for Hilltop stone products is presented as a kitchen with dining area that we custom assembled from the provided images references. The interactive 3D interior scene comprises different surfaces to apply stone finishes in real time (kitchen splashback and island, dining and coffee tables, alcove, fireplace, TV wall) and display all the currently available materials. The total of demonstrated items and their variations is only defined by the distributor's current needs, just like the overall adaptability of L-Room key features.
User Interaction Modes
1. First-person mode with free browsing and zooming in on finishing materials
2. Orbit mode with a detailed 360-overview of the particular object or surface in the interior that demonstrates the applied stone material
3. Preset camera mode with the most beneficial angles for product presentation
Extra Tools for Smooth Customization Experience
Additional finishing materials
The surface configurator offers additional types of finishing materials (apart from the stones) to apply on main customizable surfaces for greater flexibility of creating an appealing interior for marketing images: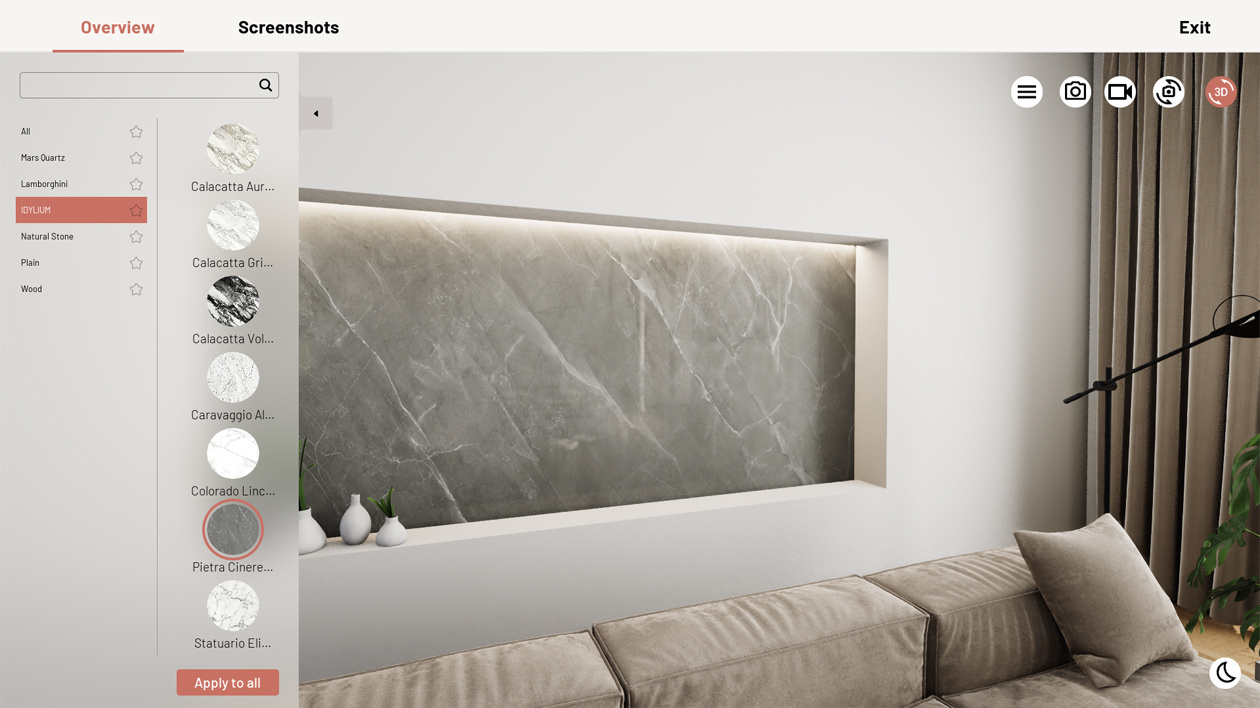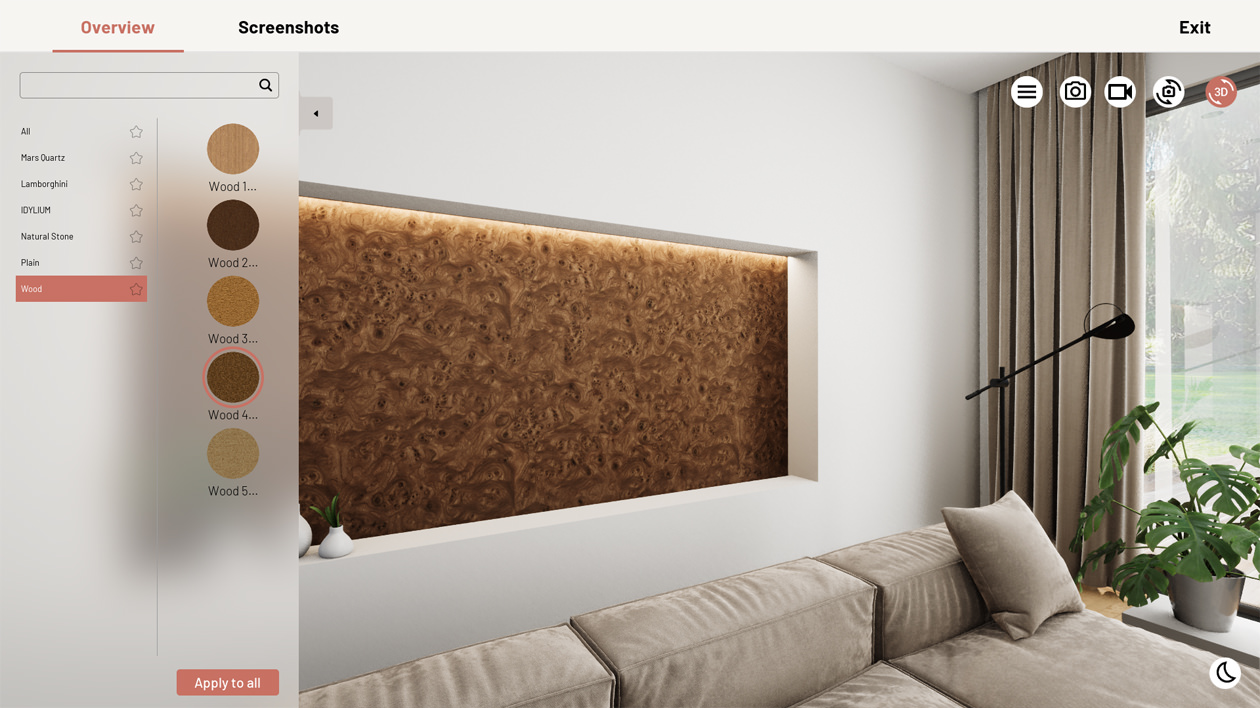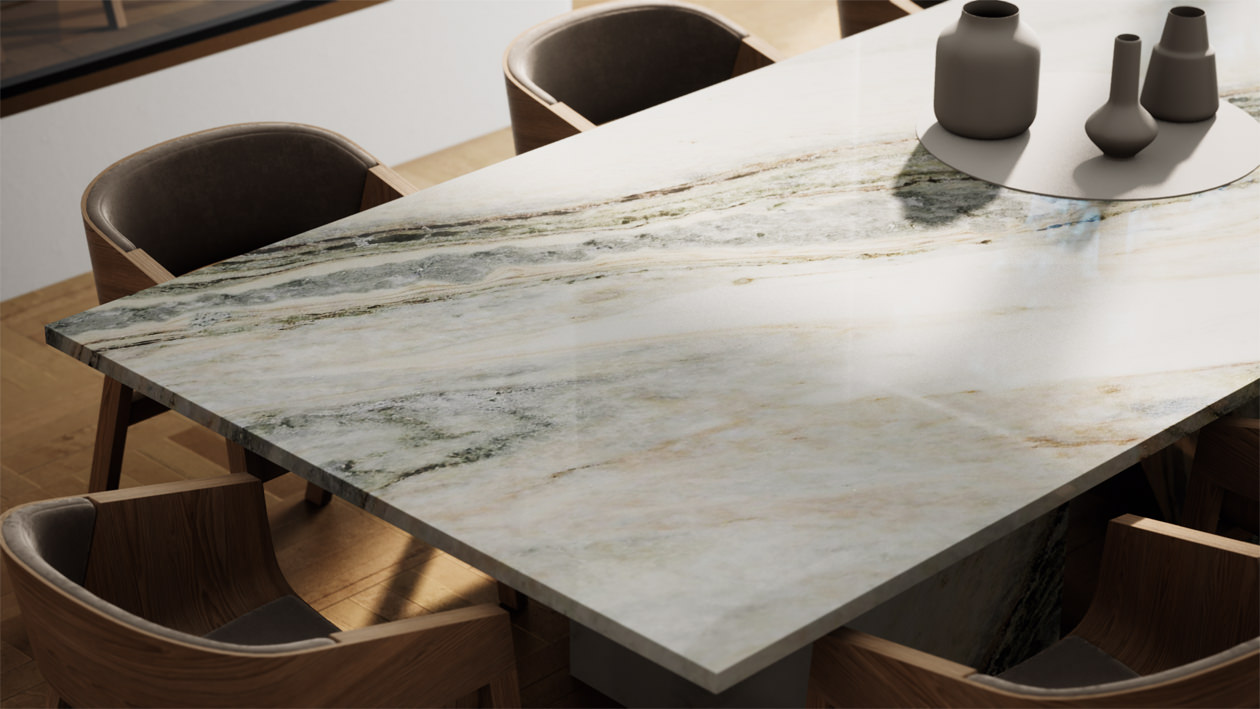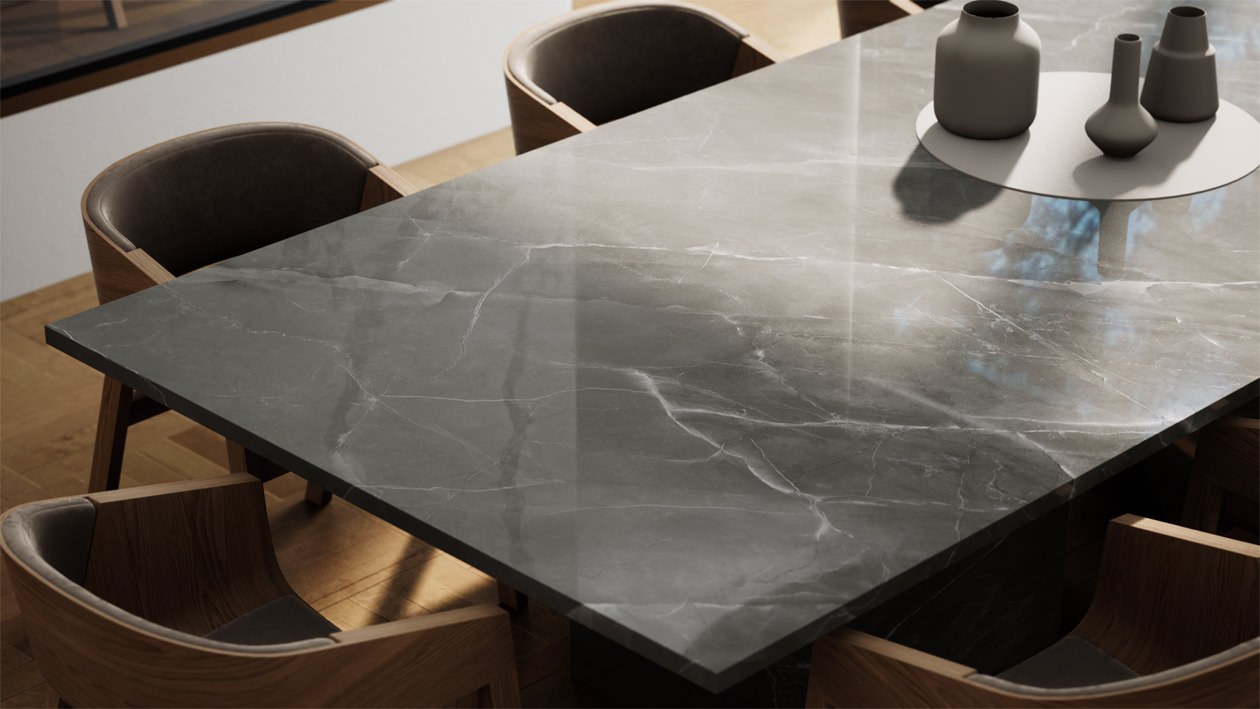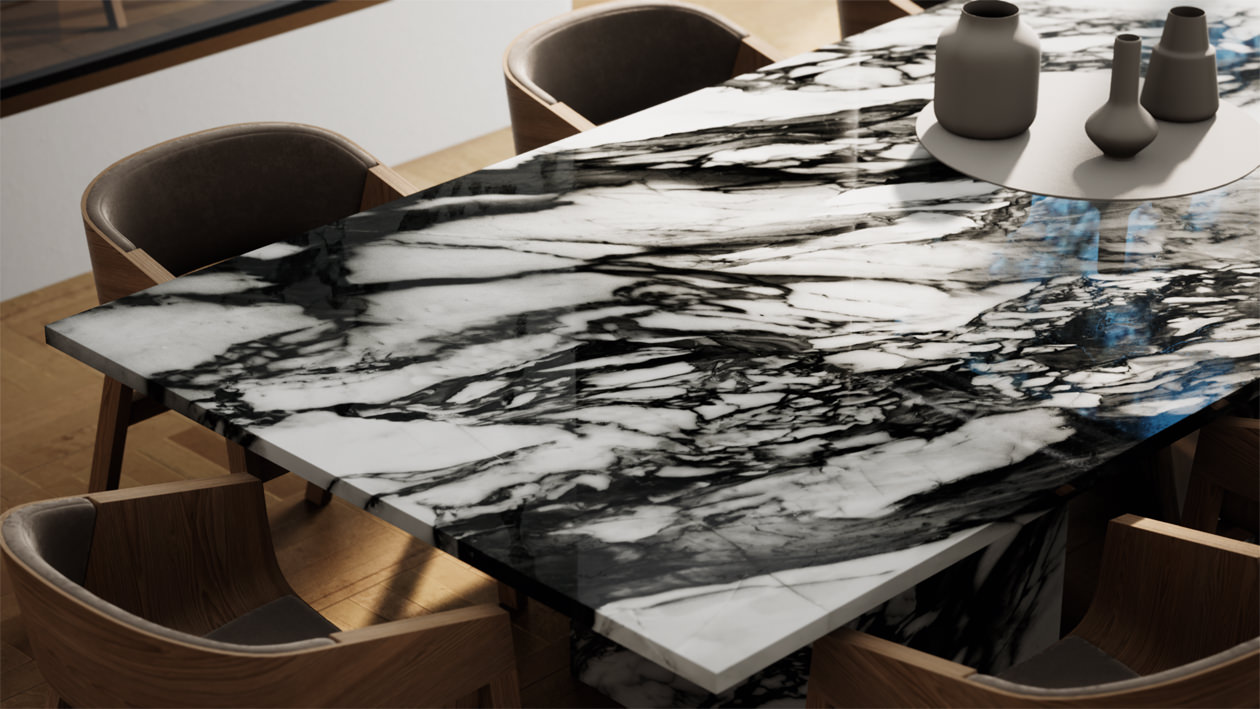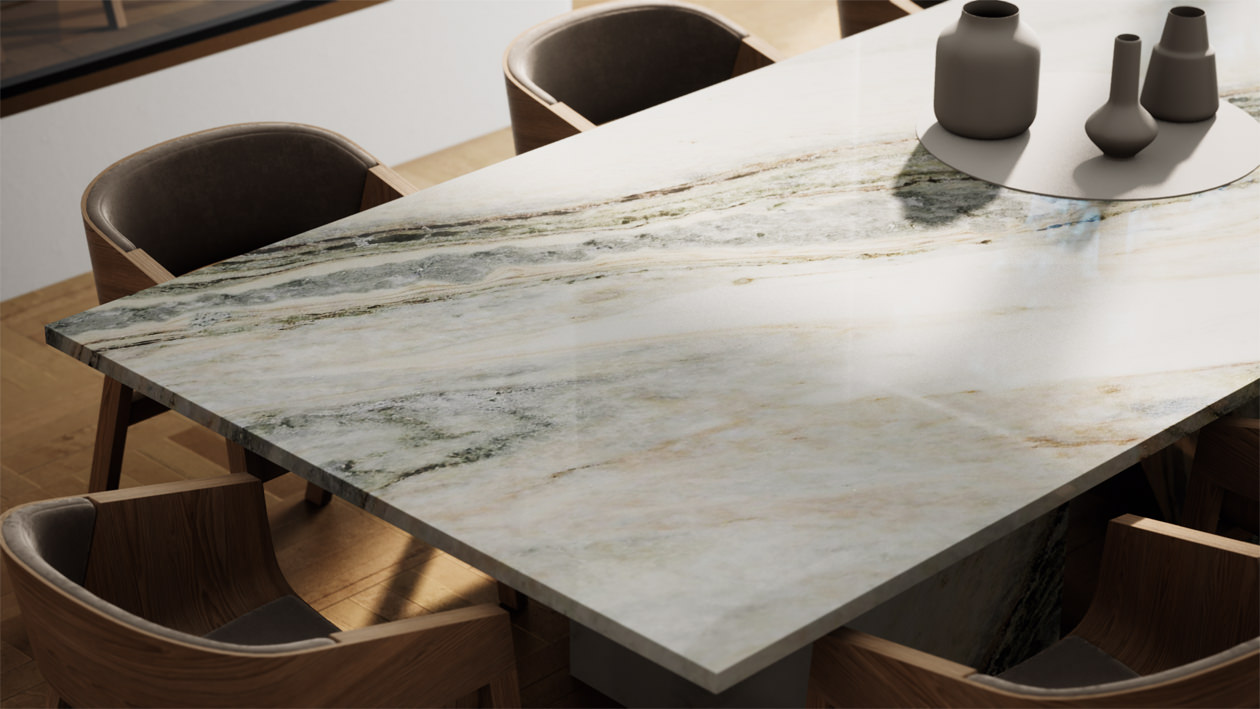 Material options
Different material options for walls, flooring, kitchen, furniture upholstery and drapes, as well as lighting fixtures to make a winning combination with other interior elements: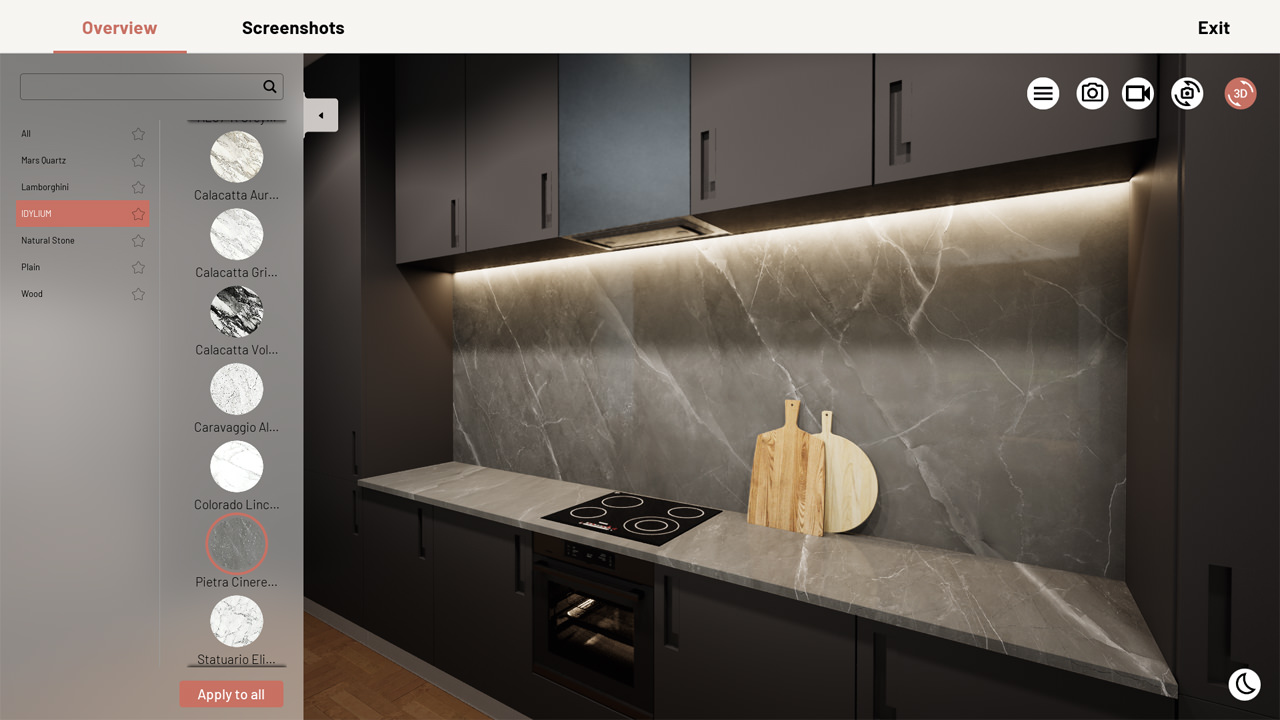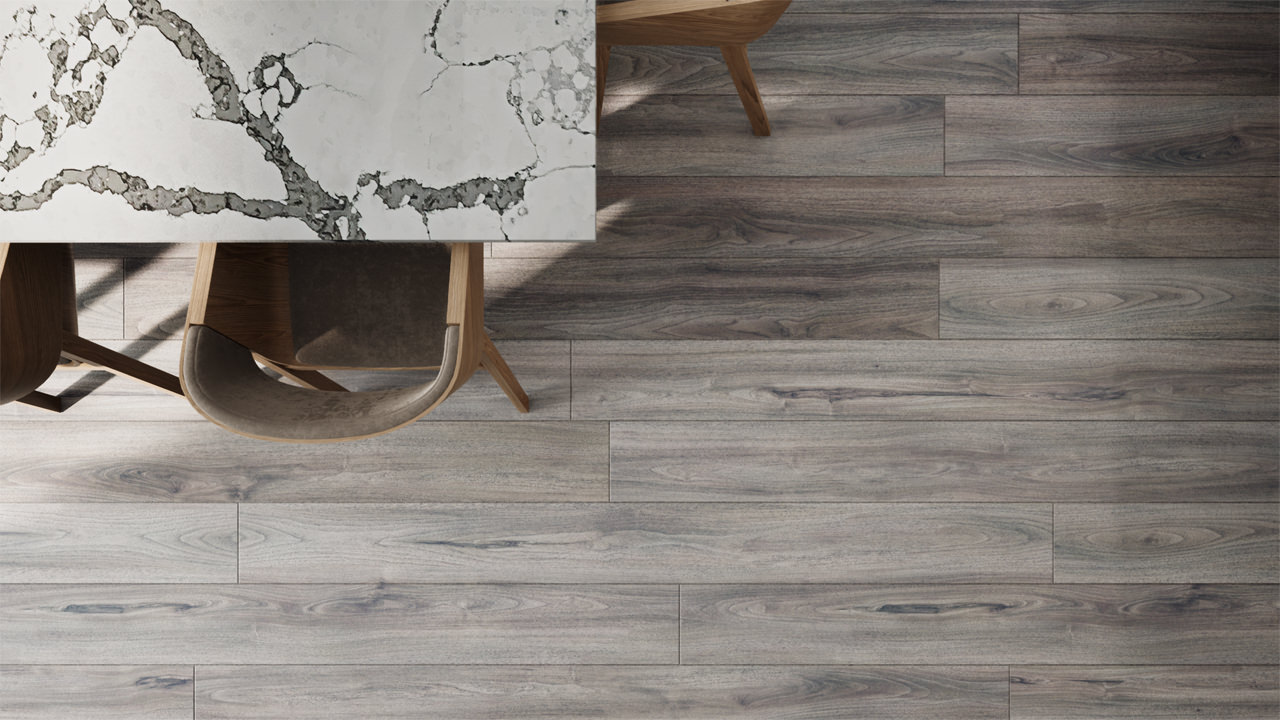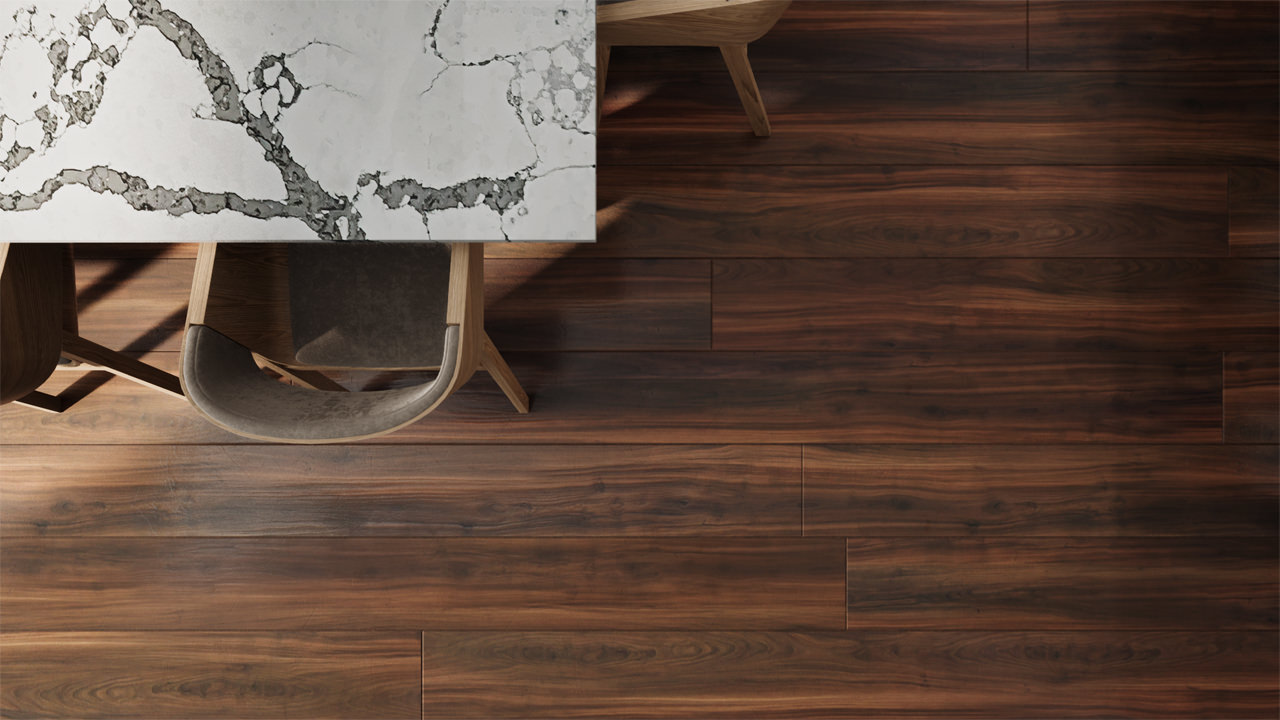 Day & night mode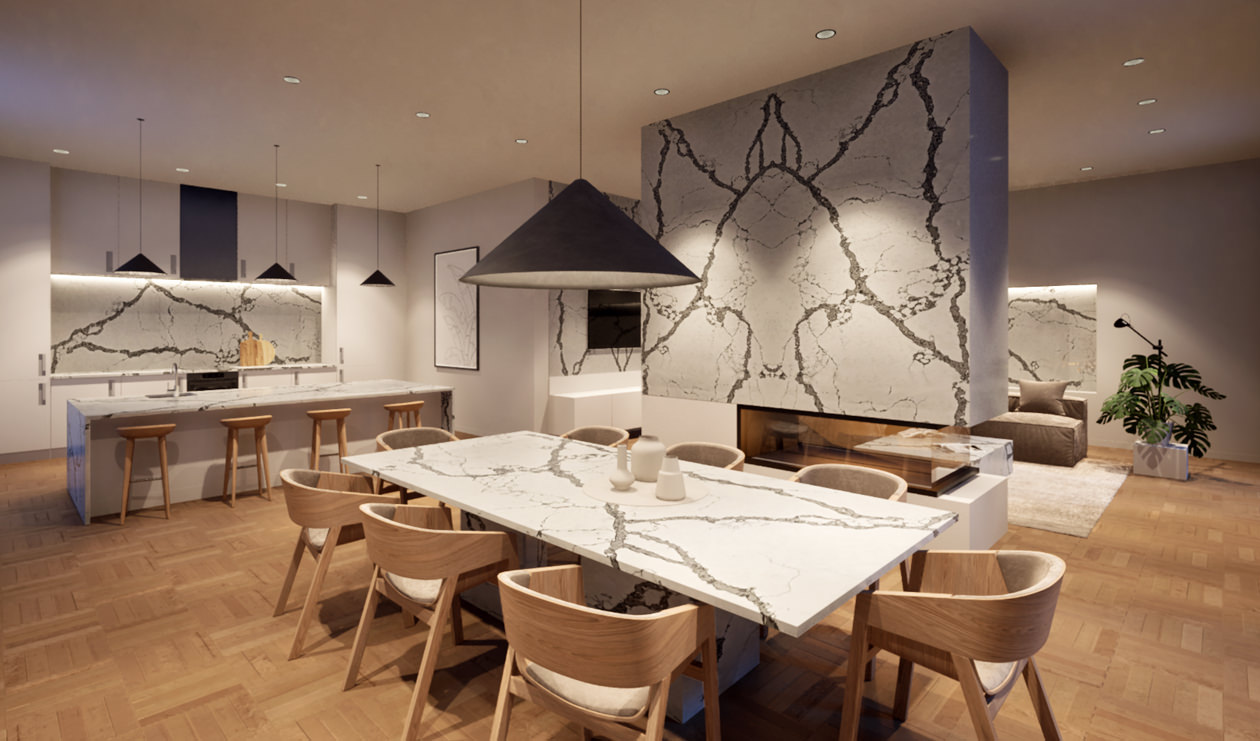 Promotional videos
7 custom scenarios for promotional videos 7-9 seconds long:
Client-oriented feature
Unlike other projects realized in L-ROOM for touchscreens, this time the software logic is primarily designed for the mouse and keyboard control. This allows the user to discover the trade name of the applied material when hovering the cursor over a surface or object.
With the advanced presentation and promotion possibilities that L-Room opens for product manufacturers, it is easy to stand out in the market, engage clients in the interactive decision making process and have full creative control of your marketing visual content.