What makes a win-win marketing strategy in real estate? A question being asked by those striving to deliver the best 3D rendering services possible. Unfortunately, there is no one-size-fits-all solution. However, just a little CG magic beyond all doubt will turn the situation to your advantage.

Albeit there are no spells to create something that does not exist or be able to teleport from one space into another, but with the help of almighty 3D rendering means everything becomes possible.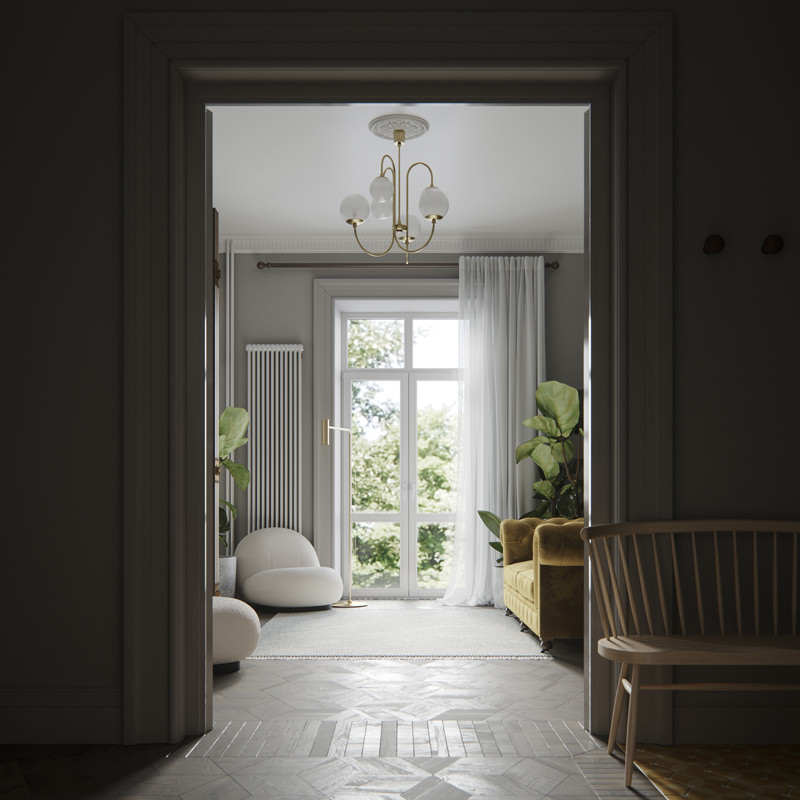 We can show you the CG world
Photo-realistic, seamless, splendid
Please tell us when did
You last give rein to your imagination?
We can open your eyes
Take you wonder by wonder
Over, sideways and under
On a magic 3D ride.
The scope of what can be visualized in 3D is only limited to your imagination. No matter what you are intended to present a yet-not-build dwelling, a commercial building, a flat/house interior, a tiny coffee shop, or a contemporary distillery.
Our 3D rendering studio is always eager to help you out, be it interior or exterior renderings, 3D animations, or VR tours.
Let's try to touch a bit of this magic: have a look at one of Lunas recent projects.
The project of J. Lykasova Studio is a perfect example of making the most of almighty CG means, as it includes the whole pack of visual solutions: static visuals, 3D animation, and the VR tour.
Let's drill down on what makes all the solutions a striking combination to grab the attention of your target audience and present your project in the best light possible.
3D Still Images
The static 3D images give you a miraculous power to create exclusive images and make a decent focus on key features. They are a perfect solution to make your portfolio stand out by creating multiple designs for the same property to better engage with potential clients and their diverse needs.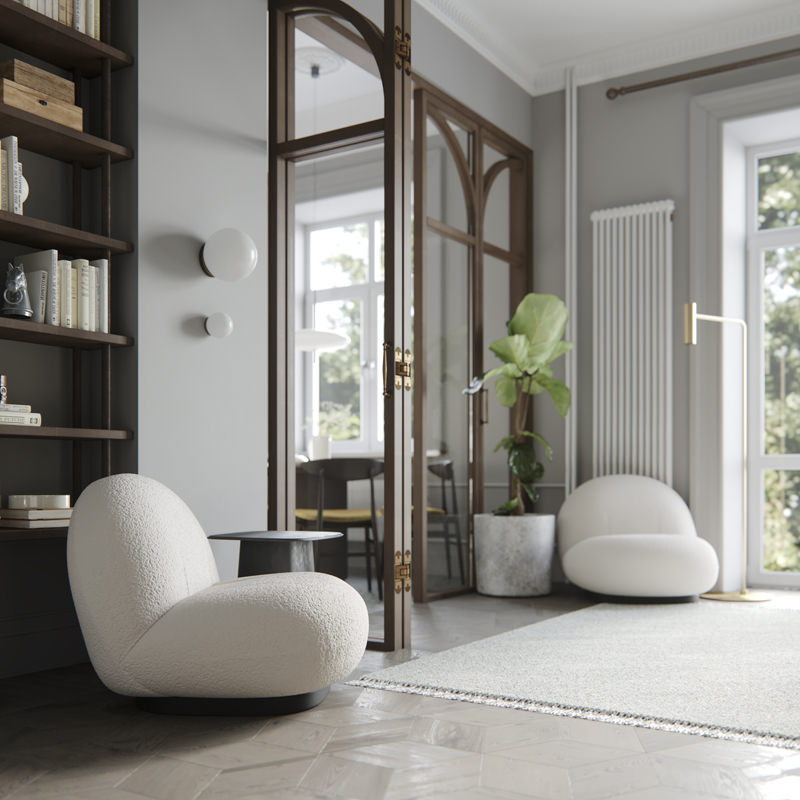 When it comes to lighting, textures, colors, the complexity of construction models and designs – you can let imagination run riot – as due to advanced software, our CG artists are able to visualize even the most sophisticated ideas.
Animation Video
3D animations are like short-length movies, a piece of art that is able to strike a chord with all spectators. Today due to state-of-the-art CG technologies we can achieve incredibly realistic lighting effects and create 3D animations of cinematic quality. The 3D animation is a wonderful solution to show all the tiniest details play-by-play to win the hearts and minds of the audience.

Virtual Reality Tour
Our 3D artists did their utmost to create an immersive 100% seamless 3D virtual tour. Being open to virtual reality opportunities may contribute to your marketing program immensely or help you as an individual to choose from all possible layout alternatives. Static visuals and 3D animations are a sure-fire way to grab attention, however, it is a 3D virtual tour that enables full viewer immersion, thus creating an effect of real presence.

A whole new experience
A new fantastic point of view
No one to tell you, "No"
Or where to go,
You are to decide!
Just imagine being able to move freely through each corner of the space, explore the location in various lighting conditions, use interactive tools to measure the dimensions – all of that makes VR tour not only a handy solution but also an enjoyable experience.
It's magic indeed, isn't it?
Just think of what can be achieved with the help of all these exquisitely created visuals:
Combined they are able to do marvels!
The full pack of 3D marketing solutions may not only bring all of your even craziest ideas into life and portray your product in the best light but also is a favorably priced solution. We will be more than happy to offer you a drop-dead bargain that includes a set of 3D solutions (interior, exterior renderings, close-up shots, 3D animations, a VR tour, etc.) to bring a boost to your marketing strategy!
No mysterious wand-waving
or silver bullet incantations
– just high professionalism
and exceptional dedication to what we do.
Let's do magic together!