For the third year in a row, we are paying tribute to this prestigious international design contest to celebrate our accomplishments and those of our competitors in the CGI & Visualization category. This time around, Lunas has been chosen for the final of the SBID International Design Awards with a set of interior 3D renders of a Scottish pub concept for 11FIFTYNINE Design Consultants. 
As welcoming as the land of lochs Itself, the series of interior 3D renderings created for the Atlanta-based design studio strike with close precision when it comes to conveying the atmosphere of a traditional pub. Although, it is notably more high-end with a lavish decor of gilded framed artworks and finely selected book and whiskey library. This antique vibe is stylishly complemented with small hints of classical and beloved tartan spread here and there. The images were designed to easily suggest all different types of people enjoying their time at the pub.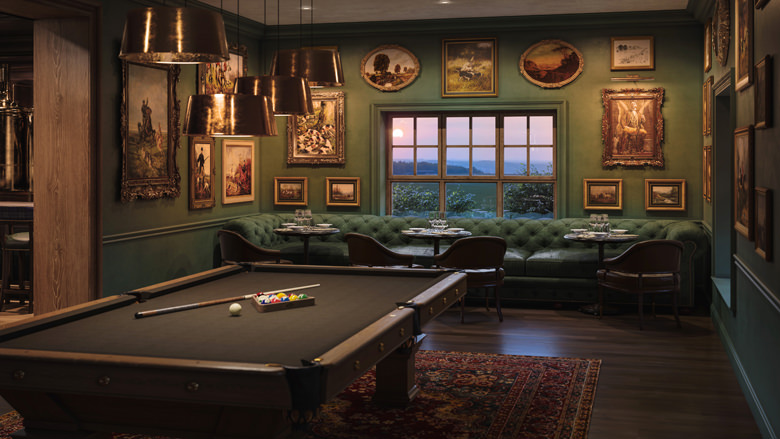 Looking at those comfortable leather chairs, you can definitely envision someone sitting down for a glass of whisky with a person you've just met but who's sure to become your best friend by the end of the night. For those enjoying a more serene type of leisure, one of the myriads of vintage books from the shelves can become a good silent companion for a calm evening after work. If one's going to pour his soul and heart out to the empathetic bartender, a spacious counter with a designated chair turned in a luring inviting manner. Those looking for some competition, a pool table to settle any dispute in a reasonable fashion while sipping on a favorite drink.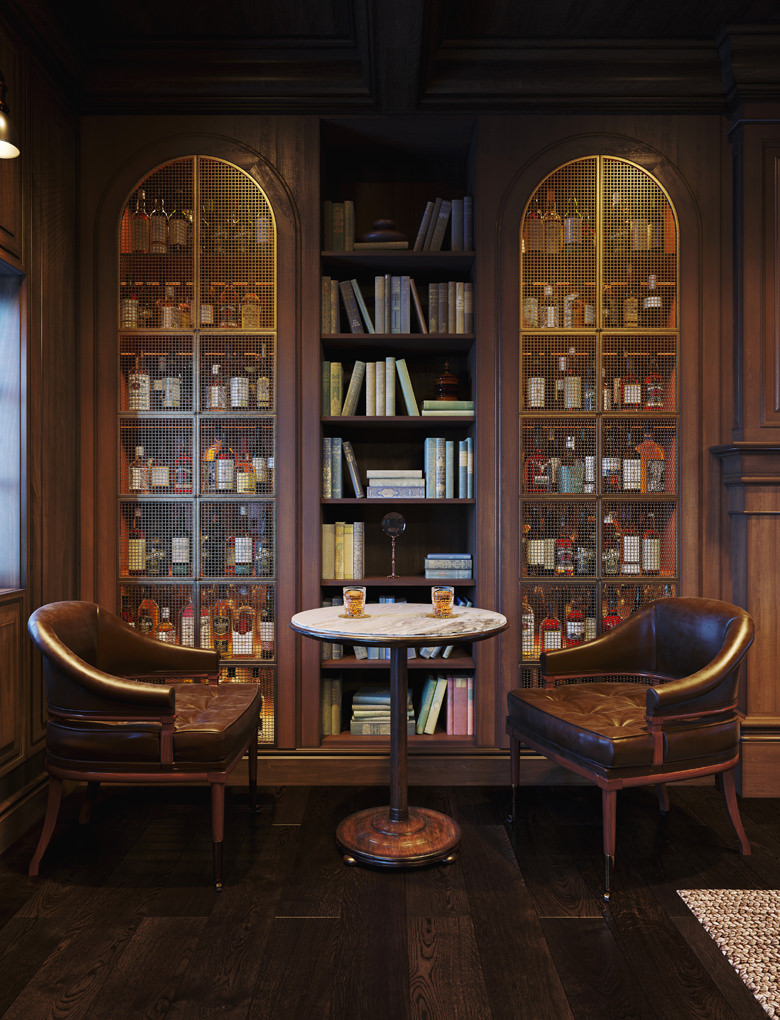 Overall, if you ever decide to leave your heart in the highlands – this pub must be a perfect place to do so. And if you enjoyed this 3D visualization project, make sure to vote here – we highly appreciate your support!